'ER': Julianna Margulies' Character Was Supposed to Die Early on in the Show
The 1990s had several wildly popular TV shows that are still beloved today, and ER was certainly one of the top dramas of the day.
The 1990s had several wildly popular TV shows that are still beloved today, and ER was certainly one of the top dramas of the day.
Its return to streaming platforms has helped it build a new audience. The hospital workplace drama with an ensemble cast delivered plenty of medical action, but that team of doctors and nurses almost didn't include Julianna Margulies' character, Carol Hathaway, for more than one episode.
'ER' on TV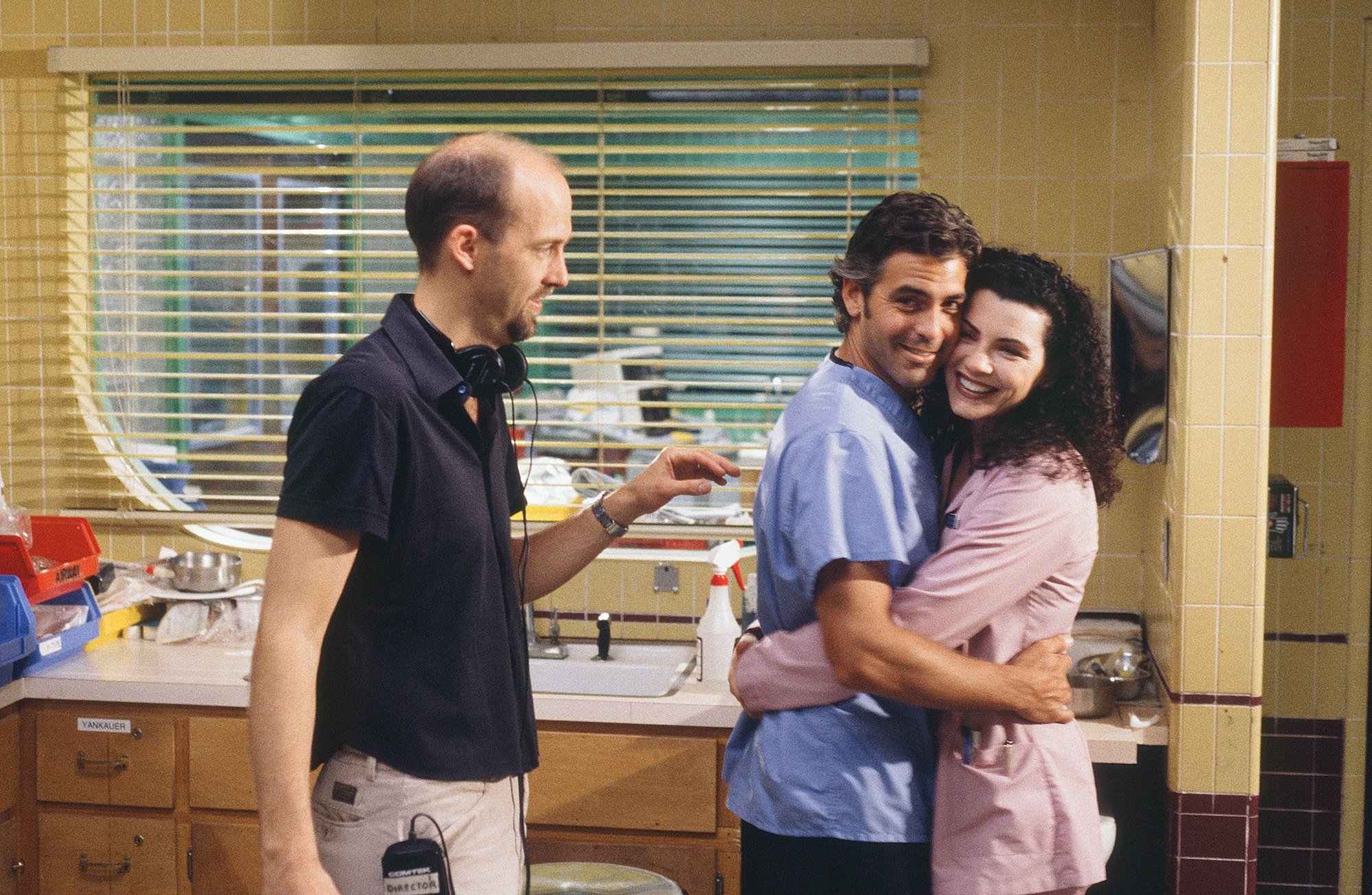 ER premiered in 1994 and remained on NBC for the next 15 years. Created by author Michael Crichton, who also wrote Jurassic Park, the show helped introduce George Clooney, Margulies, Noah Wyle, and others to the world.
The show was set in the emergency room of an urban teaching hospital. It showed the issues handled by the doctors, nurses, and staff working there along with their personal relationships.
Over the years, the show won 22 Emmy Awards, the George Foster Peabody Award, and four Screen Actors Guild Awards for Outstanding Ensemble Performance in a Drama Series. It is also the most Emmy-nominated show ever.
The show was originally meant to have five main leads, with Dr. Mark Green (played by Anthony Edwards), Dr. Susan Lewis (played by Sherry Stringfield), Dr. Douglas Ross (played by Clooney), Dr. Peter Benton (played by Eriq LaSalle), and med student John Carter (played by Wyle). That soon became six with the addition of Margulies' Carol, a nurse.
The original plan for Julianna Margulies' character
The staff at County General in Chicago changed many times over the years, but Margulies was there at the beginning. Her character had been scheduled to appear only in the two-hour pilot episode.
According to Elle, Carol was originally planned to die in this first episode. Margulies was credited as a guest star for that episode.
During the pilot episode, Margulies' character, Carol, attempted suicide, arriving at the hospital as a patient at the end of the episode. She may have been distraught over a failed relationship with Clooney's Doug. However, test audiences reacted so favorably to Margulies' character that the script was revised.
Carol went on to become a well-loved regular character on the show. It was a good thing Margulies was kept on ER, since it resulted in an Emmy win for her for Best Supporting Actress in a Drama Series for season one in 1995.
What actually happened to Julianna Margulies' character
Instead of just one episode on ER, Margulies remained through 2000, according to Julianna Margulies Online. Over the years, Carol considered becoming a doctor but ultimately decided to stay as a nurse. She dated multiple men, and almost got married to one. She opened a free clinic at the hospital and revived her relationship with Doug, having twin girls.
Her departure in season six was written as a happy event. Carol decided to leave to join Doug in Seattle, where he had moved the previous season on Clooney's departure from the show. It's later explained that they ended up getting married. Margulies and Clooney did both return for an appearance during ER's final season.
After leaving ER, Margulies worked in theater and movies. She returned to TV in short appearances in Scrubs and The Sopranos. From 2009 through 2016, she starred in another hit, The Good Wife. The role earned her two more Emmys, in 2011 and 2014.
After so many years with Margulies' Nurse Hathaway as a central character on ER, it's hard to picture the show without her. Rather than just one episode with her character, viewers got to enjoy six years with her. What a different show it would have been if she had died as planned in the pilot episode.