'ER': Maura Tierney Almost Didn't Make it to the End of the Show
The medical drama ER first premiered all the way back in 1994, and to this day, people are still talking about how much they loved the TV show.
Set in the fictional County General Hospital in Chicago, Illinois, the show is the second-longest medical drama to ever be on television, and for good reason. The acting was spot-on, and the storylines held everyone's attention as fans watched and waited on the edge of their seats to see what would happen next.
With an amazing cast that included actors such as George Clooney, Noah Wyle, Alex Kingston, and many more, ER also had some guest stars that fans have never forgotten.
It is really no surprise that the show has won over 20 Primetime Emmy Awards, and has received well over 100 Emmy nominations. Although the medical drama hasn't been in production since 2009, we love reminiscing about the personal relationships, drama, and intimate plots that ER brought to us for so many years.
The talented cast really brought ER to life, but what many people may not realize is that Maura Tierney almost didn't make it to the end of the show. 
What was the show all about?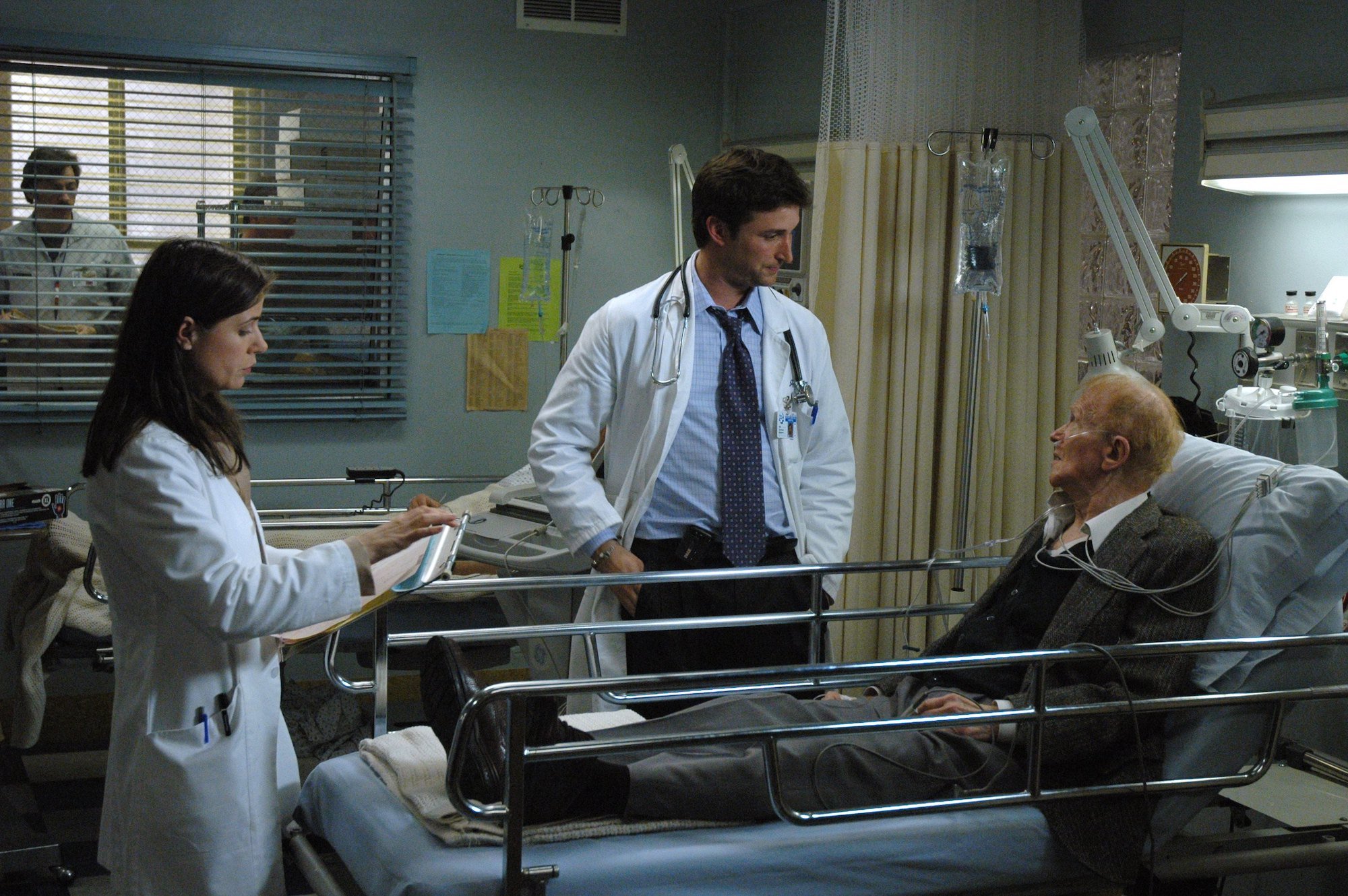 ER followed the doctors and nurses who worked in the emergency department of the local hospital and dove head-first into all the behind-the-scenes drama that took place on a daily basis. Life in the emergency room of any hospital is never easy, and we loved seeing what was in store for the cast with every new episode.
So, what was it all about? Created by Michael Crichton, we got to see both sides of life as a hospital employee, from the emotional relationship stories to the stressful parts of saving the lives of patients in need. The show helped several of the actors rise to fame, and made household names out of those such as George Clooney and Julianna Margulies.
It may have ended over a decade ago, but ER still remains a fan favorite today. 
Maura Tierney almost didn't make it to the end of the show
Maura Tierney became such a well-loved actress on the show ER, and that is why it is so shocking to learn that she almost didn't make it to the end. What, exactly, happened? Well, according to a source, the actress, who played Dr. Abby Lockhart for 10 years, actually asked to be killed off, according to OK Magazine.
It was such a popular show, and Tierney had such an important role, so why is it that she didn't want to stay?
Over the years, fans loved watching her go from being a nurse to a doctor and overcoming personal struggles as she navigated her way through several relationships.
The actress herself once said that "I had a really great time there, but it's been almost a decade, and part of me is ready to move on, but part of me is going to be very sad about it." Looks like she really valued her time on the show.
What eventually happened?
Although Tierney asked for Abby Lockhart to be killed off, the producers just wouldn't go along with it.
They felt that Tierney and her character were too vital to the show, so they instead gave her a great storyline to play out in the remaining episodes, and ironically, she was fine with that.
The producers decided to give fans a closer look at Lockhart's relationship with Luka, and Tierney's final episode actually has them leaving together.
We get to see them move forward, doing what is best for them as a couple and making Tierney's exit from ER as sentimental as can be.