'ER': The Empowering Reason Julianna Margulies Refused to Let Carol Become a Doctor
While the show boasted talents such as George Clooney on its roster, few characters resonated more than Julianna Margulies's Nurse Carol Hathaway.
When Grey's Anatomy was still in the planning stage, the TV show ER was the poster-child for a long-running medical drama that it could build off of. The Michael Crichton creation debuted in 1994 and ran for 15 years after that. While the show boasted talents such as George Clooney on its roster, few characters resonated more than Julianna Margulies's Nurse Carol Hathaway.
Although she was just a nurse and not a doctor, Margulies used this role to show that nurses held power. She fought to keep it this way, too. 
What was 'ER'? 
Like many doctor shows, ER showed the stress that came with working in such a hectic environment and the effects that the emergency room had upon the doctors, nurses, and others in the rotation. For 15 years, ER saw a healthy roster of talent come in and out of the emergency room as their stories unfolded on screen. 
While it's often referred to as the show that gave us Clooney, several big-name Hollywood actors appeared in the show both as stars and as guests. Beginning in the Clinton administration and ending after the Obamas, the series saw lots of change, not only on-camera but off of it. It was a show that looked to breakdown norms and showed that anyone could be a hero in that environment. 
However, this does not mean that the show was without flaws. Like most pop culture that lasts as long as ER does, the show occasionally attempted to do things that did not age well and considered others twists that went away from what made it so special.
However, when the prospect of one particular change came up, Margulies stepped in and made sure that it kept its integrity intact. It was all the better for it, too. 
Who was Carol Hathaway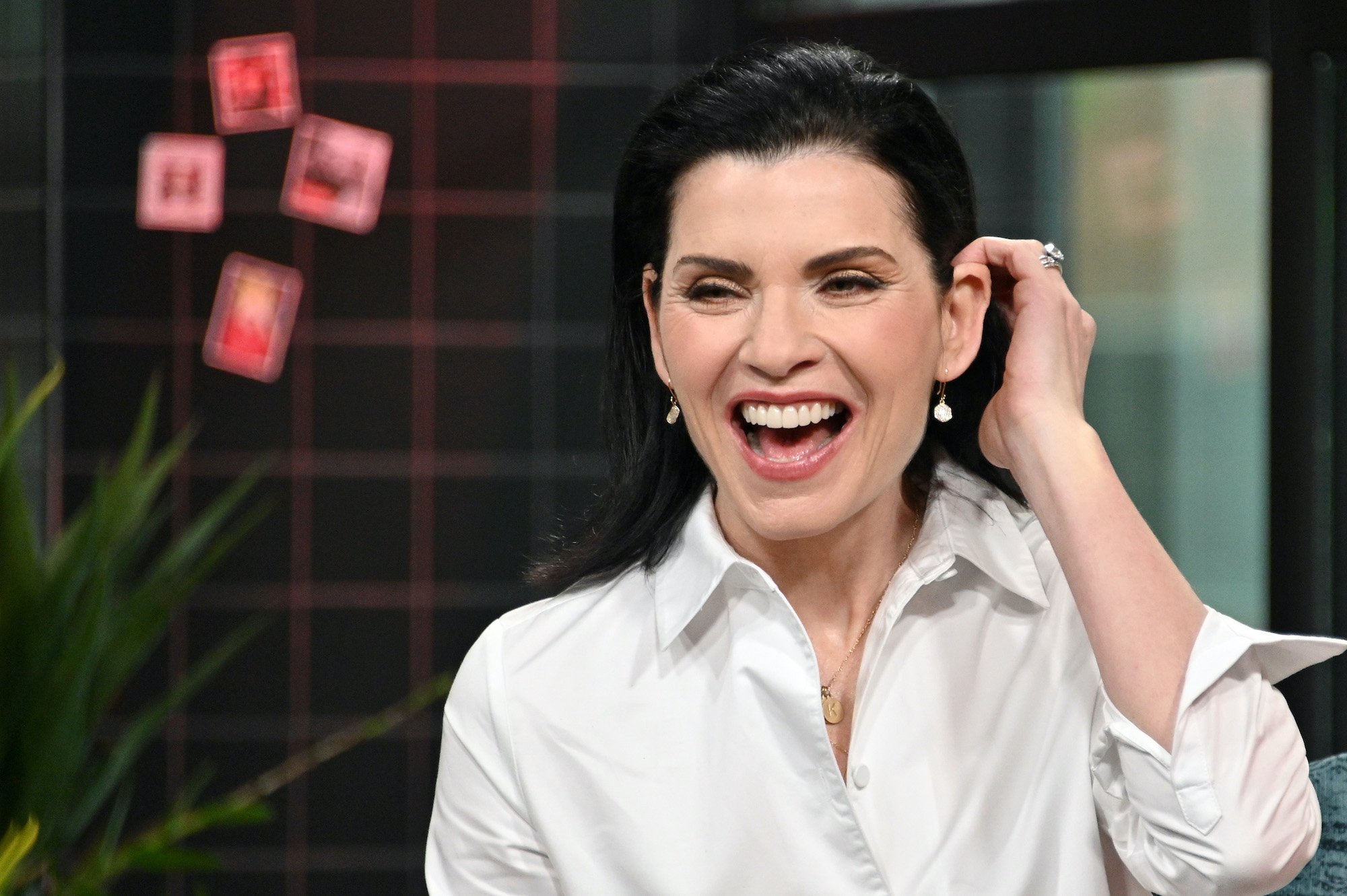 While many medical dramas portray the doctors as the most critical aspects of a hospital, ER sought to show that everyone who worked there served a useful function that was vital to the everyday operations.
From the beginning, Margulies's Carol Hathaway was part of this. Hathaway wasn't portrayed as being just a nurse. Like real-life nurses, she was an essential part of keeping patients healthy while waiting for the doctors' final word — often as the first person that patients see when they enter the ER. 
The Nurse Manager of the emergency room, Hathaway, was portrayed as an ambitious professional who always wanted to get to the next step in her career. During a season three arc, part of this entailed going to school to become a real-life doctor. However, while the show set up Hathaway's character to do just that, Margulies helped ensure that she stayed a nurse the entire time. 
She eventually decided against it, and the show was all the better for it. 
Keeping things the way they are 
Like many others in the cast, Margulies became a breakout star of the series. As her star grew, however, producers wanted to give her a more prominent role. While this was a testament to Margulies's talent, it also may have sent the show flying off the rails. For a show that portrays every aspect of the emergency room as necessary, making doctors the final step on a ladder to greatness would have changed it all, according to Elle. 
Hathaway was always portrayed as a nurse who loved her job, so the idea that she would have stepped away to become a doctor didn't sit right with Margulies.
Despite setting up this move in season three, they eventually decided to keep Hathaway where she was best suited. Margulies left the show about halfway through its run, but she kept the sanctity of her character intact with this bold move. 
While she would go on to success in The Good Wife, it is ER that put Margulies on the map. Despite staying a nurse, Hathaway was always one of the favorites among fans of the show.
However, had Margulies not stepped in, that character may not have had the complete and satisfying arc that she had until the end.