Eric Braeden Was 'Scared S***less' Filming the Drowning Scene on the Stairs in 'Titanic': 'I Was Really Panicked'
Eric Braeden has played Victor Newman on the CBS soap opera The Young and the Restless for 42 years. He began in 1980, when he was hired for 8 to 12 weeks, but ended up becoming a legendary, longtime character. Newman is a ruthless villain with a soft spot for those he loves. 
Between seasons of The Young and the Restless, Braeden appeared in the mega-blockbuster historical drama, Titanic. But filming one of his scenes didn't come easy.
Eric Braeden won a Daytime Emmy for the role in 1998
While his award-winning role on Y&R is most widely recognized, Braeden has been in movies and TV shows since the '60s. His resume includes Colossus: The Forbin Project (1970), Escape from the Planet of the Apes (1971), and Herbie Goes to Monte Carlo (1977). He also guest starred in multiple TV series throughout the '70s. 
After years of playing Newman, along came a role in a little movie called Titanic.
Filming 'Titanic' made Eric Braeden 'scared s***less'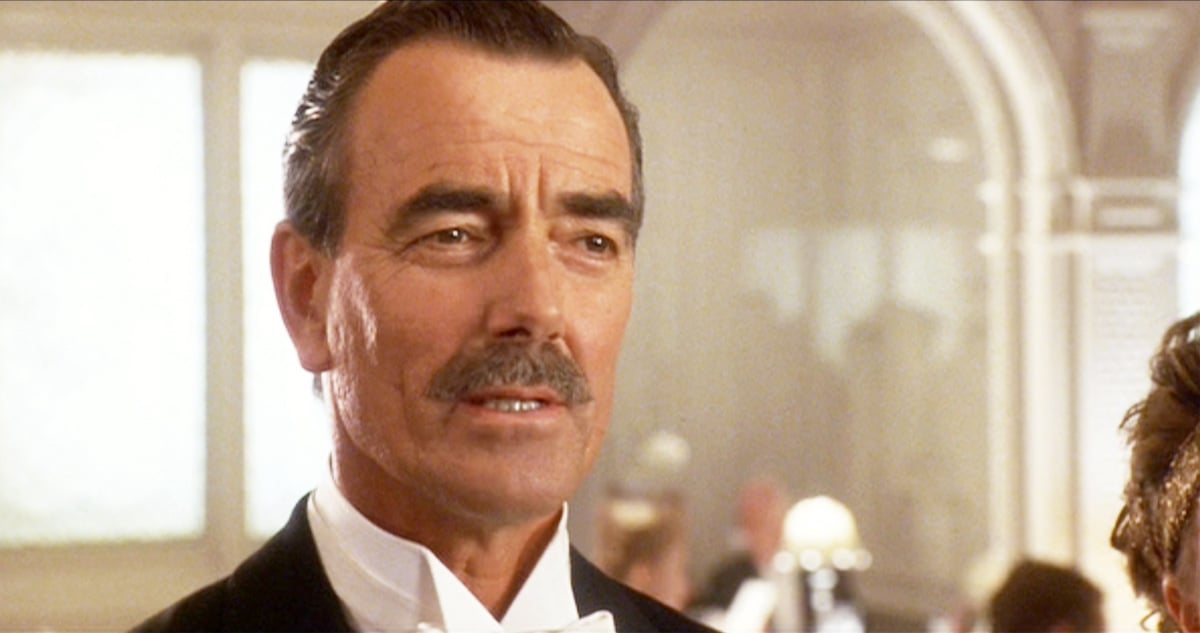 Braeden talked with Maurice Benard on his State of Mind podcast about his experience filming the iconic film, Titanic. James Cameron cast Braeden as real-life business magnate John Jacob Astor, who died in the shipwreck.
Toward the end of filming, he was approached about filming Astor's death scene, which occurred as he walked up the ship's stairs.
According to Braeden, the assistant director said, "It's up to you. We can use a stunt guy, but James [Cameron] would like to use you, walking up the stairs and [turning] at a certain time when the water comes from the ceiling."
How did 'The Young and Restless' actor feel about this?
Eric Braeden filmed the scary 'Titanic' scene
Ultimately, Braeden filmed the water scene. But not without some ground rules. "I said, 'I will do it if you have about four or five dry rehearsals.' I have been in enough action films in my life and television shows to know how one has to rehearse it."
Braeden recalled his thoughts right before the scene, "I see the cameramen with diving suits on and oxygen tanks, I say, 'Woah! What did I get into?'"
The actor said that during the scene, "The water got higher and higher. I was panicked. Really panicked!" Thankfully, all went well, and the scene wrapped without incident. 
What's next for Braeden?
The Young and the Restless fans need not worry. There was a terrible rumor that Braeden was leaving the soap and Newman would exit Genoa City. 
Braeden was quick to respond and put minds to rest. He took to his Twitter to say, "Please don't fall for someone's rumor that I have been written off," he insisted. "If that were the case, I'd tell you myself, trust me!"
The soap world breathed a collective sigh of relief. Besides acting, Braeden also spends time with his wife, Dale Suzanne Russell. The couple met in college way back in 1966! They have one son and three grandchildren.