Eric Clapton Further Alienates Former Fans With New Song 'This Has Gotta Stop'
It would be difficult to name another rock 'n' roller as irrelevant and reviled as Eric Clapton. Since the breakup of Cream and Blind Faith, Clapton's egregious behavior has alienated his peers and fans alike. Recently, the 76-year-old guitarist released a song that is tanking his reputation even further within the music. What's the hubbub all about?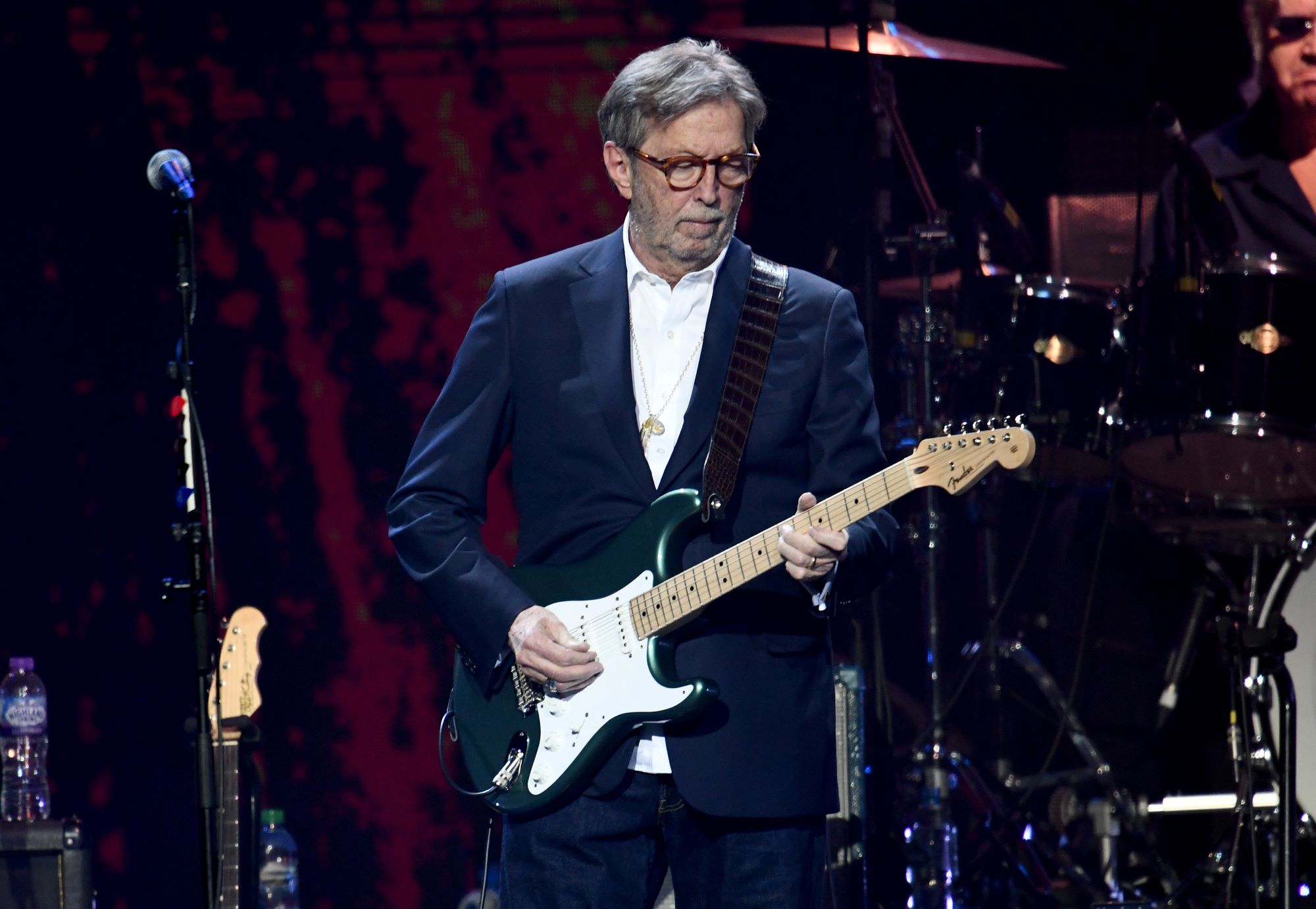 A rock god no more
In the 1960s, someone tagged a wall in London with graffiti that touted "Clapton is God." Today, the former guitar great is more deserving of a tag that says, "Clapton is a public health disaster." According to the Independent, Clapton, along with "aging irresponsible crank" Van Morrison, have been undermining medical experts since the start of the coronavirus pandemic.
Last November, Clapton and Morrison teamed up on an anti-lockdown single called "Stand and Deliver." Two months later, Clapton got vaccinated. His recently released single, "This Has Gotta Stop," is a musical tirade against vaccines, pandemic restrictions, and common-sense public safety measures. In one verse, Clapton sings about adverse reactions he supposedly experienced after taking the AstraZeneca vaccine: "I knew that something was going on wrong / When you started laying down the law / I can't move my hands / I break out in sweat" explains Huffington Post.
In May 2021, the Los Angeles Times reported Clapton saying that his post-vax side effects included numbness and burning in his hands that was so severe, he feared he'd never play guitar again. Interestingly, Clapton said the same thing in 2018 when he spoke with BBC Radio about his peripheral neuropathy, reveals LTC News.
Eric Clapton fans clap back
Earlier this year, British Prime Minister Boris Johnson ordered all U.K. nightclubs and concert venues to require proof of inoculation status. Clapton immediately stated, "I wish to say that I will not perform on any stage where there is a discriminated audience present. Unless there is provision made for all people to attend, I reserve the right to cancel the show."
When The Guardian tweeted Clapton's statement, his former fans clapped back, replying with messages such as "I also refuse to go to venues that have Eric Clapton in them," "Anyone willing to endanger the public health should be avoided like the contagion he/she encourages," and "Eric Clapton » good with a guitar, very poor with science." Actor Ellen Barkin went as far as to call Clapton "an assh*le" on her own Twitter page.
That Clapton would say a peep about "discrimination" is a bit strange, especially because he himself has made discriminatory and even racist statements in the past.
Snopes confirms Clapton's racist rant at a 1976 concert in Birmingham during which he asked if there were any foreigners in the audience. Hands were raised, and the "Tears in Heaven" songster said, "I don't want you here, in the room, or in the country." And it only got worse from there.
Eric Clapton's high-profile friends are abandoning him, too
Noting "plenty of evidence to show that vaccination helps," Queen guitarist and Doctor of Astrophysics, Brian May, called Clapton and other anti-vaxxers "fruitcakes," reports Society of Rock. Veteran musician David Crosby called Clapton "a bit dim in the bulb," says Junkee.
Good Men Project writer Chris Zappa called Clapton "a first-class, Grade A assh*ole who promotes an ignorant and deadly anti-vax agenda which, in the midst of a global pandemic is tantamount to manslaughter."
Zappa elaborated his distaste for Clapton when he said, "For those who just now are realizing that Eric Clapton is an uncaring narcissist- I think the jig was up when he stole his best friend's wife, and then wrote a song about it."
Mogwai frontman Stuart Braithwaite chimed in at Guitar: "I'm surprised anyone listens to what Eric Clapton says anyway. He's a complete joker of a guy that's made his career from copying Black musicians."
According to Clapton's tour site, the racist science denier has scheduled eight no-vax-required 2021 concert dates in Texas, Tennessee, Georgia, and Florida. Not surprisingly, these states are among the hardest bit by the Covid pandemic.
RELATED: Is 'The Masked Singer' Judge Jenny McCarthy Still an Anti-Vaxxer Since COVID-19?