Eric Clapton Is Grateful Despite His Health Problems: 'I Should've Kicked the Bucket a Long Time Ago'
It's never easy to hear that someone you care about is sick or in pain, but news about celebrity diagnoses has been particularly shocking in a year filled with death and illness. Legendary musician Eric Clapton has opened up about his personal health struggles and their link to his history of substance abuse.
While the news is certainly daunting, Clapton seems to be taking it in stride. In fact, the musician has even called himself grateful for the time he has, noting that he didn't expect to live this long. 
Eric Clapton is a legendary musician 
Most rock stars have a tendency to seek the spotlight and put themselves center stage, but that wasn't the case with Clapton. He's known as one of the most impressive and successful guitarists of all time, but he spent much of his stardom without taking the leading role.
As All Music reports, Clapton rose to fame and made history with his guitar skills throughout the 1960s with musical acts including the Yardbirds, John Mayall's Bluesbreakers, and Cream.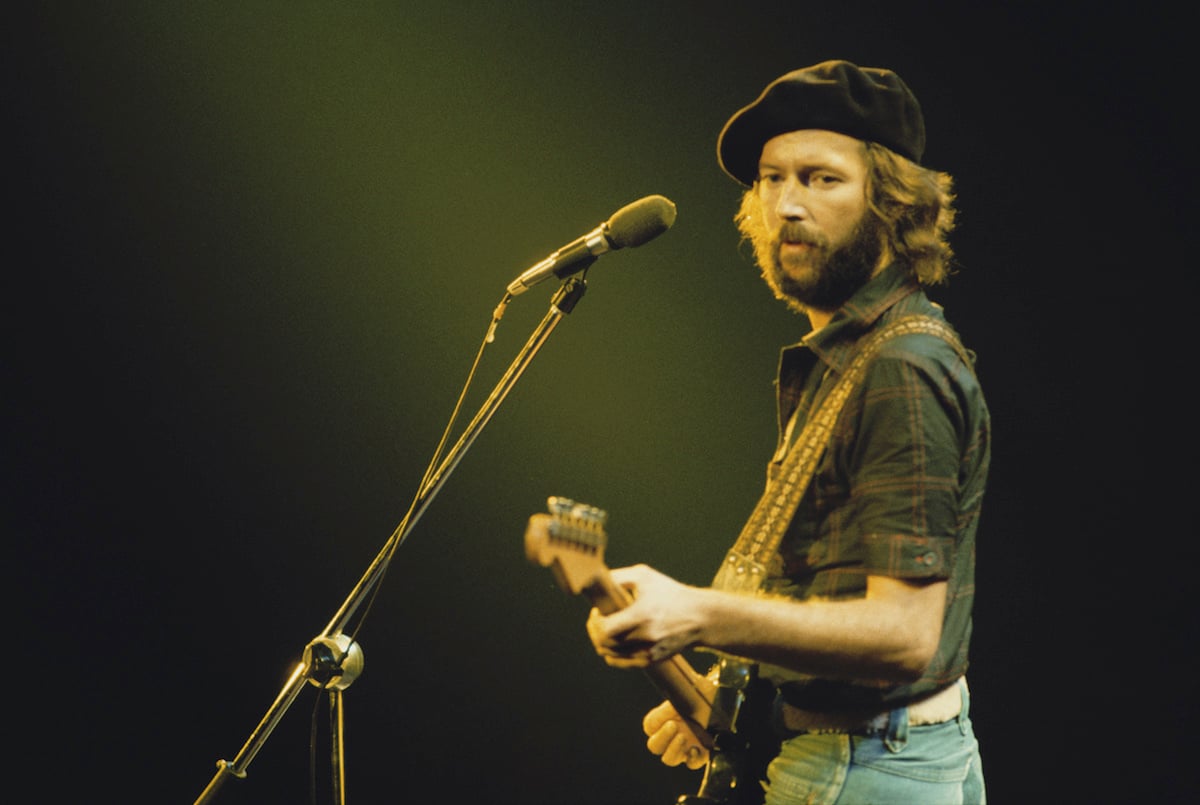 By 1970, Clapton had branched out into a solo career, but he still wasn't entirely comfortable in the spotlight. In fact, "he was so reticent to step to the front of the stage he adopted the pseudonym" of Derek and the Dominos.
By the end of the 1970s, it was clear to Clapton — and everyone else — that he was truly a star. That's when his solo career really shined, and he built a persona on his love of ballads and his clear blues roots. The latter was showcased heavily in his 1992 concert for MTV Unplugged, an album that would become his best-selling. 
Clapton has remained active with releases of both new and remastered material, including his first holiday album release in 2018. 
Eric Clapton's life has been marked with tragedy
The tale of Clapton's professional success is undercut by his personal tragedies.
Clapton had some high-profile falling-outs with friends over the year — including Jimmy Page and George Harrison. Clapton has talked openly about the fact that many of the years he was at the height of his fame were marked with substance abuse, including heroin, cocaine, and lots of alcohol. 
In 1991, Clapton suffered an unspeakable tragedy when his four-year-old son fell from a window of a New York City apartment and died. As Biography.com reports, the singer recounted getting the phone call from his ex-girlfriend, his son Conor's mother, telling him what had happened just as he was preparing to head over and pick the child up for a trip to the zoo. He walked into the apartment filled with emergency responders and recalled, "I felt like I had walked into someone else's life." 
Conor's birth, which took place in 1986, had been a wake-up call for Clapton who had decided to get clean: "I really did it for Conor because I thought, no matter what kind of human being I was, I couldn't stand being around him like that."
While one could imagine such a tragic loss causing a relapse, for Clapton it was just the opposite. He recommitted to his sobriety in the memory of his son. 
Eric Clapton opens up about his current health struggles
Now 75 years old, Clapton is facing the impacts of the choices he made in his youth and the realities of aging. As NME reports, Clapton explained to fans a few years ago that he's "going deaf" and that excruciating back pain makes it difficult for him to tour. He has pain that radiates down his legs due a nerve condition known as peripheral neuropathy.
As the National Spine and Pain Centers explains, the condition results from nerve damage. Modern Neuropathy links the painful condition to alcohol abuse: "with the strong link between alcoholism and neuropathy, there's no question that it didn't help" Clapton. 
Through it all, Clapton has stayed focused on his commitment to sobriety and grateful for the life he has led. "By rights I should have kicked the bucket a long time ago," the guitarist explained.