Why Did Mark Sloan Actor Eric Dane Leave 'Grey's Anatomy'?
It's been years since Mark Sloan (Eric Dane) died on Grey's Anatomy. But let's be honest, we're still not over it. Mark — aka McSteamy — lit up the Shondaland series when he first appeared in the second season. Then just as he fell head over heels for Lexie Grey (Chyler Leigh), the characters were both taken from us in one fell swoop. So why did Dane leave Mark behind on Grey's Anatomy? Here's what we know about the actor's exit — and his beloved return cameo.
How did Mark Sloan die in 'Grey's Anatomy'?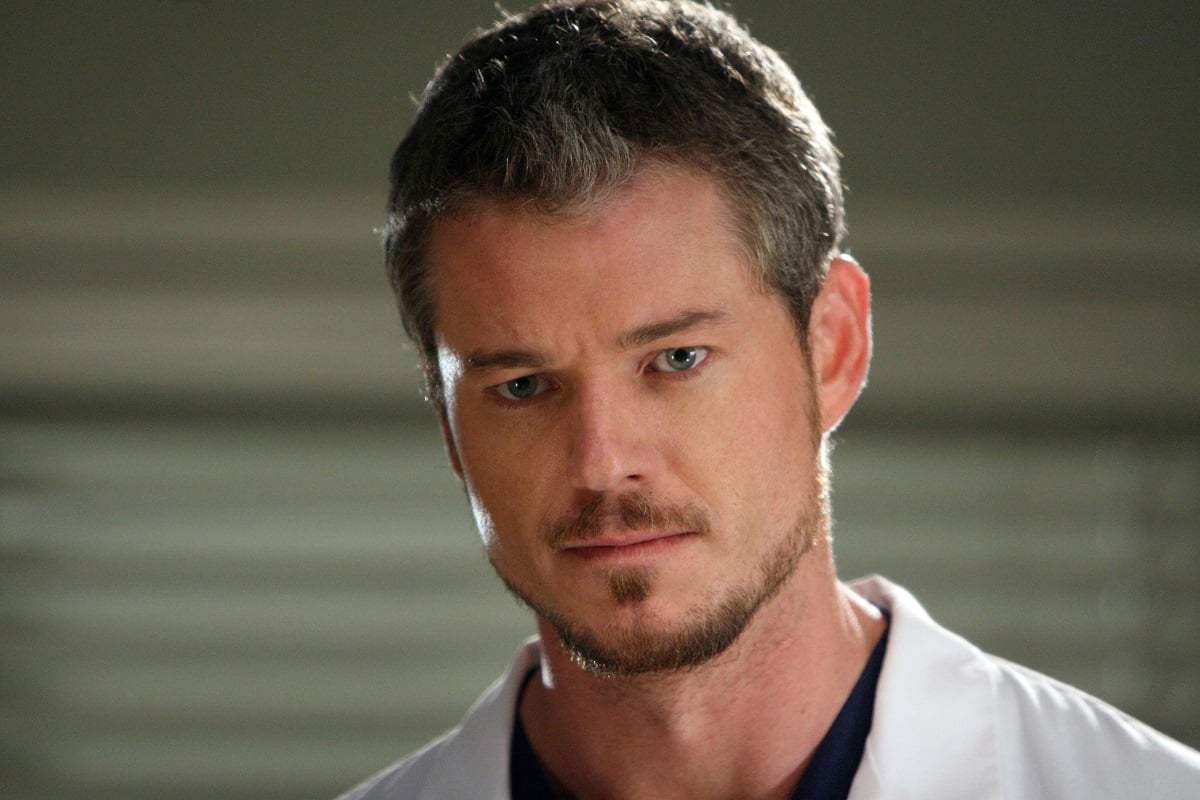 The Grey's Anatomy Season 8 finale — titled "Flight" — was devastating for everyone involved. Meredith Grey (Ellen Pompeo), Arizona Robbins (Jessica Capshaw), Cristina Yang (Sandra Oh), Derek Shepherd (Patrick Dempsey), Lexie, and Mark got in a plane crash in the middle of nowhere.
Eventually, Mark found Lexie crushed under a piece of the plane. He finally confessed to her, admitting he loved her and they were meant to be. But it was too late. Mark held Lexie's hand as she died.
In the Grey's Anatomy Season 9 premiere, viewers discovered Mark, Cristina, Meredith, Derek, and Arizona survived the plane crash. However, Mark was on life support due to his injuries. He then woke up and had a surge of energy. But by the end of the episode, fans mourned Mark Sloan's death. 
In a Shondaland blog post from 2012, creator Shonda Rhimes explained why she chose to kill off Mark on Grey's Anatomy. And essentially, Rhimes thought Lexie's death would be too painful for Mark to handle.
"I fought it and I debated it and tossed and turned about it but in the end, I had to do what was right for the integrity of the character," Rhimes wrote, according to Access. "So Mark dies. And he and Lexie get to be together in a way. Their love remains true."
Eric Dane discusses why he left 'Grey's Anatomy'
When Dane left Grey's Anatomy back in 2012, Rhimes revealed they both decided it was time for Mark to make his final exit. In a statement to TVLine, the creator shared Dane "did not come to this decision lightly. but after much consideration and conversations, he and I have decided that this is the right time for his storyline to end."
Meanwhile, Dane expressed his gratitude toward Grey's Anatomy, Shondaland, and ABC. Then in an interview with Entertainment Weekly published in 2013, Dane revealed he chose to leave Grey's Anatomy for TNT's The Last Ship, which was produced by Michael Bay.
"Grey's Anatomy is a world — it's not about any one individual actor," Dane said at the time. "And the storylines were sort of, you know, heading in different directions. So it was an opportunity for me to go and I was interested in something different."
"I loved doing Grey's Anatomy," he continued of the TV show., " I would have done it until the final episode. But this was something I couldn't pass up."
Mark Sloan and Lexie Grey return to 'Grey's'
Dane played Tom Chandler on The Last Ship for four years, as the TV series ended in 2018. And, in 2019, he began starring in HBO's Euphoria as Cal Jacobs, the father of Nate Jacobs (Jacob Elordi).
Amid his revitalized Euphoria fame, the actor returned to Grey's Anatomy as Mark Sloan — with Lexie Grey in tow. Dane and Leigh reprised their roles on Meredith's afterlife beach, visiting her in her time of need. "It was like I'd never left," he told Deadline. "I'm still friends with all of them," Dane added of how he's stayed in touch with his former co-stars.
RELATED: 'Grey's Anatomy': Ellen Pompeo and Eric Dane's Twitter Interaction Is the Reunion We Didn't Know We Needed
Check out Showbiz Cheat Sheet on Facebook!