Erika Jayne Shades Former 'RHOBH' Star Lisa Vanderpump: 'Everybody's Replaceable'
Erika Jayne is returning to television with The Real Housewives of Beverly Hills. The Broadway star is making the interview rounds to promote season 10 of the reality series. Jayne teased that this season "could have a real impact on people's personal lives." When questioned about her former co-star Lisa Vanderpump, she didn't resist throwing a little shade her way.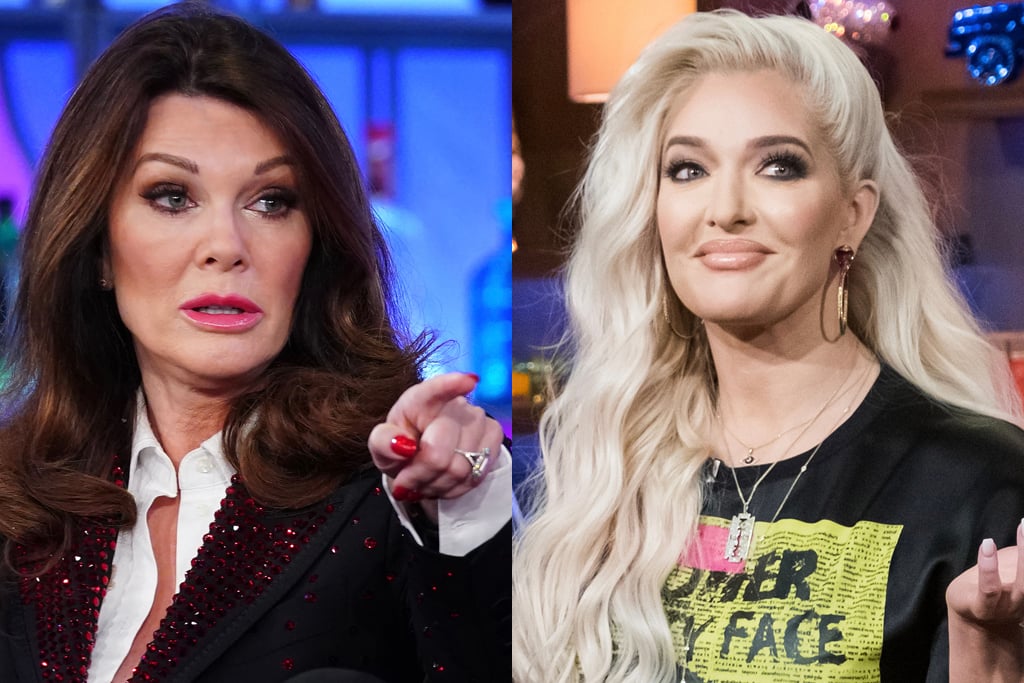 "I think that this season is the one season that could have a real impact on people's personal lives, do you know what I mean?" Jayne said during her interview with Entertainment Tonight. "It could be the one season where it can really impact someone's personal life."
Season 10 of RHOBH will see the addition of Garcelle Beauvais as a full-time housewife and Sutton Strack as a "friend of." They both came in after Vanderpump quit the show the prior year. Jayne is sure of one thing though, the restauranteur was not missed one bit.
"I'll tell you this, she wasn't missed during filming," Jayne said. "There wasn't a time where we turned and looked at each other and said, 'You know what? You know who we're really missing?' You know, there wasn't that. Everybody's replaceable and interchangeable at the end of the day."
Season 10 premiere takes a dig at Lisa Vanderpump
The "XXpen$ive" hitmaker was not the only one being shady toward Vanderpump. Producers of RHOBH titled the premiere episode calling back to one of Vanderpump's taglines.
"The crown is heavy darling, so just leave it where it belongs," was Vanderpump's tagline in season 7.
Episode 1 of Season 10 is titled, "The Crown Isn't So Heavy."
"Kyle's new clothing line brings the women together for New York Fashion Week," the episode description for Episode 1 reads. "Erika takes Lisa Rinna, Teddi, and Denise on a trip down memory lane. Denise introduces the group to her friend, Garcelle Beauvais."
The rumor blogs have also mentioned that the first episode also pokes fun of Vanderpump, but that's something we'll have to wait and see.
What are the Season 10 taglines?
Ahead of the season 10 premiere, Bravo released the taglines to get fans excited.
Kyle Richards opens up the intro referencing the ritzy lifestyle of Beverly Hills, but this time she doesn't name the city. "Around here, there's more than just dresses in everyone's closet," she says.
Lisa Rinna follows up calling out her dancing habits and saying, "The secret to life? Dance like everyone is watching."
Dorit Kemsley loves abundance and continued with her line from last year. This year she said, "I won't settle for anything less than everything."
Beauvais, the new housewife, teases her acting career saying, "Life is an audition and honey, I'm getting that part."
Teddi Mellencamp, who is pregnant this year, shows up with her baby bump and says, "You never know what to expect when I'm expecting."
Jayne references her Broadway stint on the Chicago musical by saying, "Break a leg? Not in these heels honey."
Closing off the sequence is Denise who touches upon a sexual innuendo saying, "My life may not be a fairy tale, but I'll always get a happy ending."
The Real Housewives of Beverly Hills premieres on April 15 at 8 p.m. ET on Bravo.