Erin and Sara Foster Experienced 'Emotional Turmoil' Watching David Foster With Brody and Brandon Jenner
David Foster recently made headlines when he married American Idol alum and actress Katharine McPhee.
With the media focusing on their age difference, little attention was paid to Foster's past marriages and children. From 1982 to 1986, Foster was married to Rebecca Dyer and had three children, two of whom were Erin and Sara.
In 1991, Foster married Linda Thompson and shared parenting duties for Thompson's children, Brody and Brandon Jenner.
Foster's marriage history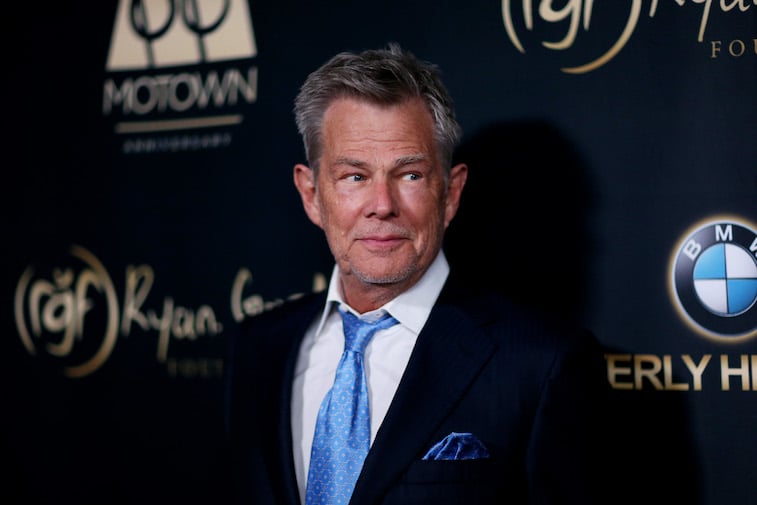 With David Foster's contributions to the music industry, it can be easy to forget about his personal life. McPhee is his fifth wife and he already has five biological children, including one he put up for adoption before his first marriage.
Linda Thompson was his second wife, and it appeared they were working on a solid family when they split in 1986 with three daughters.
The two older daughters, Erin and Sara, were old enough to observe what was happening as their father moved out and left them with their mother.
Naturally, Erin and Sara felt left behind as their father moved in with Thompson and her children. They remained with their mother, watching their father raise another family.
Additionally, Erin and Sara took the brunt of public criticism. "You guys are spoiled brats and you guys have it all and you're rich kids," people told them, according to Erin.
However, the sisters didn't actually get to live with their father and the Jenner children.
The tell-all podcast
They elaborated recently on Kate and Oliver Hudson's "Sibling Revelry" podcast that they felt completely shut out of their father's life and replaced by Brody and Brandon.
"We never lived with our dad, right, after our parents broke up," Erin explained. "So, from the ages of 3 and 5 we were living with our mom, and our dad was living in this $20 million house with Brandon and Brody."
Sara spoke on her "deep resentment" toward her father and his new wife, while Erin was more measured. "Mine was less resentment towards them," she said "We have this fake, spoiled lifestyle, but we're not even really allowed to be a part of it. So, we get all the backlash for it, but we don't actually get the benefits."
Interestingly, Brody Jenner has also experienced a similar issue. As his family merged with the Kardashians, he never truly felt accepted by them.
When news of his engagement and wedding went public, the only Kardashian/Jenner involvement was about how they wouldn't be attending. Even with all the money in the world, it appears that you can't buy happiness—even for your kids.
Tyler Cameron also found time with the Foster sisters recently, catching up with them following his reported split with Gigi Hadid. Cameron is "related" to the sisters through David Foster's marriage to Gigi's mother Yolanda.
Where the Fosters are today
However, Sara and Erin have moved on and entered into healthy marriages of their own. Erin just tied the knot on New Year's Eve 2019, while Sara has been married for nearly a decade now.
David Foster was present at Erin's wedding and Katharine McPhee performed, so it appears that the bad blood regarding their childhood wasn't too much to set aside for a happy night.
It's unfortunate that the girls weren't given a better life growing up and that 30 years later they're venting on a podcast about it. But at the same time, we don't know what goes on privately in the Foster family and it may be the case that every hatchet has been buried.
Either way, all three of David Foster's children are now happily married and can demonstrate their own ability to raise a family.