Erin Andrews Says 'I Felt Sorry for Myself' After 'Dancing with the Stars' Firing
Erin Andrews was fired from 'Dancing with the Stars.' Find out how she was fired and how she reacted.
Fans were shocked to find out Erin Andrews wouldn't be returning to Dancing with the Stars. The new season is about to start with Tyra Banks in their place. Andrews is now sharing how she received the news and how she reacted.
Erin Andrews was fired from 'Dancing with the Stars'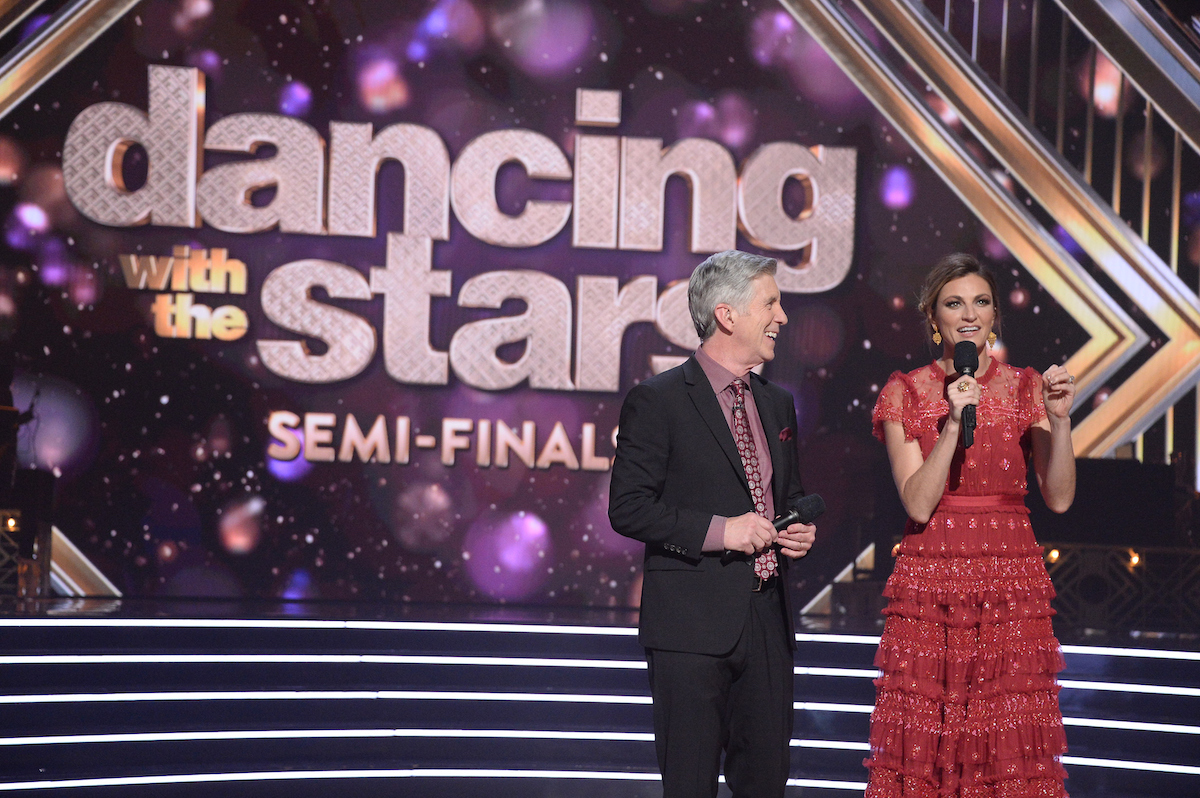 Andrews and Bergeron were fired from their hosting jobs. Andrews shared a statement after the news was released.
"Thank you ABC and the entire Dancing with the Stars family for six memorable seasons," read her statement. "Those years wouldn't have been as special without my loving host Tom Bergeron, the talented dancers and witty judges. I will always cherish my days on that set, even if I wasn't the best at walking in heels."
Bergeron joked about the situation. "I guess I won't be getting back my monogrammed towels," he tweeted. "You got towels @Tom_Bergeron??" Andrews asked. "I'm sorry this is how you had to find out #TerryCloth," he wrote back. "Damn…I had paper. #whoknew," Andrews tweeted back.
The new season will have more changes
That won't be the only casting change this season. Len Goodman's travel was restricted due to the pandemic so Derek Hough will be taking his place.
"It's like coming home," he said according to Good Morning America. "Being a part of that show for so long, having such amazing memories and experiences and triumphs, I'm excited. I can't wait."
Hough previously competed as a professional partner on the show for 17 seasons. He has won six times the last one being in 2015 with Bindi Irwin.
"I want to try to inspire and motivate these celebrities to have the best possible time they can have and to get better each week," he said. "For me, I've experienced everything they've experienced. I've been on the show 17 seasons and there's nothing they're going through that I haven't gone through before so I understand."
She said she felt sorry for herself
Andrews opened up about how she got the bad news. The former host said it all happened so quickly.
"I didn't have much time to deal with it. I got a phone call, we were on the putting green with my dog and my husband [Jarret Stoll] and I got a call that said, 'You know, so and so from ABC wants to talk to you, and I was like… oh, sh*t, like this is it,'" she revealed on the podcast, Token CEO.
"I felt sorry for myself and I kind of was like, this is a terrible time to lose my job because you know, we don't know when live television is coming back… these are hard jobs to get, primetime shows," Andrews added.
The host talked about looking to find something new and being open to reality TV. Fans will have to wait and see what's next for Andrews.