Erykah Badu Bathed in the Sink at the Studio Where She Recorded 'Mama's Gun'
Over the past two decades, Erykah Badu has risen to become an icon of soul music. She was a pioneer of the neo-soul sound in the late '90s and early '00s, and her music remains timeless to this day. Her sophomore album Mama's Gun was released on November 21, 2000, and it remains some of her best work to this day.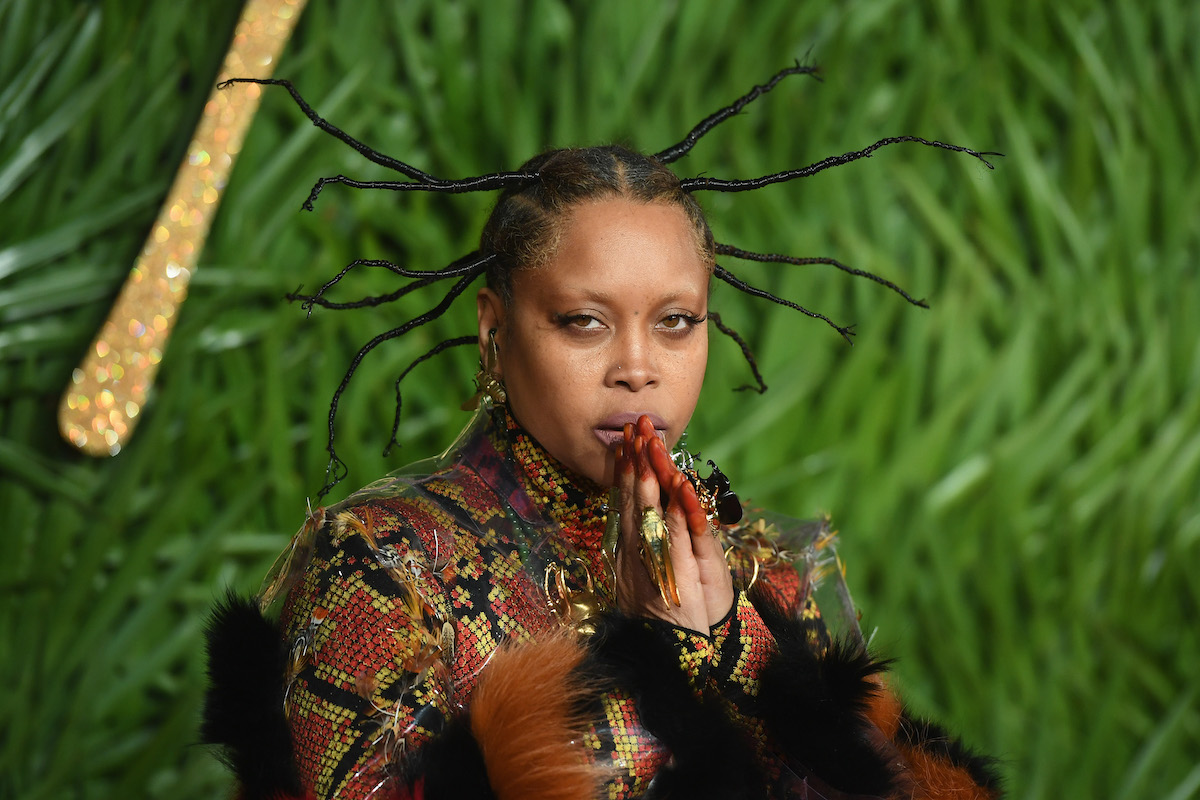 Erykah Badu's first album was inspired by Brandy
In the 1990s, Erykah Badu was almost immediately thrust into music stardom after being discovered by a Universal Music Group executive and recording a duet with R&B star D'Angelo. She spent most of 1996 jumping between studios in New York City, Philadelphia, and her hometown of Dallas to record her debut album, Baduizm.
Baduizm was critically acclaimed, thanks in part to the contributions of hip hop band The Roots. Badu revealed on Twitter in 2012 that her own debut album was partly influenced by Brandy's debut. "Brandy's first album was one of my inspirations when writing Baduizm. I looove that album," Badu said. "Songs I liked were 'I Wanna Be Down' and 'Always on My Mind'… Nice."
In 1997, after Baduizm's release, Badu struck up a romance with another rising music star: OutKast rapper André 3000. Badu recalled in a Red Bull Music Academy interview in 2011 how their romance came to be. She heard her single "On & On" in a club in New York and met André 3000 that night. It was released on the radio two years later on February 7, 1997. Badu said she got pregnant on February 11th.
Badu gave birth to their only child together, Seven, in November of 1997. Her and André 3000's complicated relationship is the subject of her song "Otherside of the Game" from the Baduizm album; he even starred in the music video.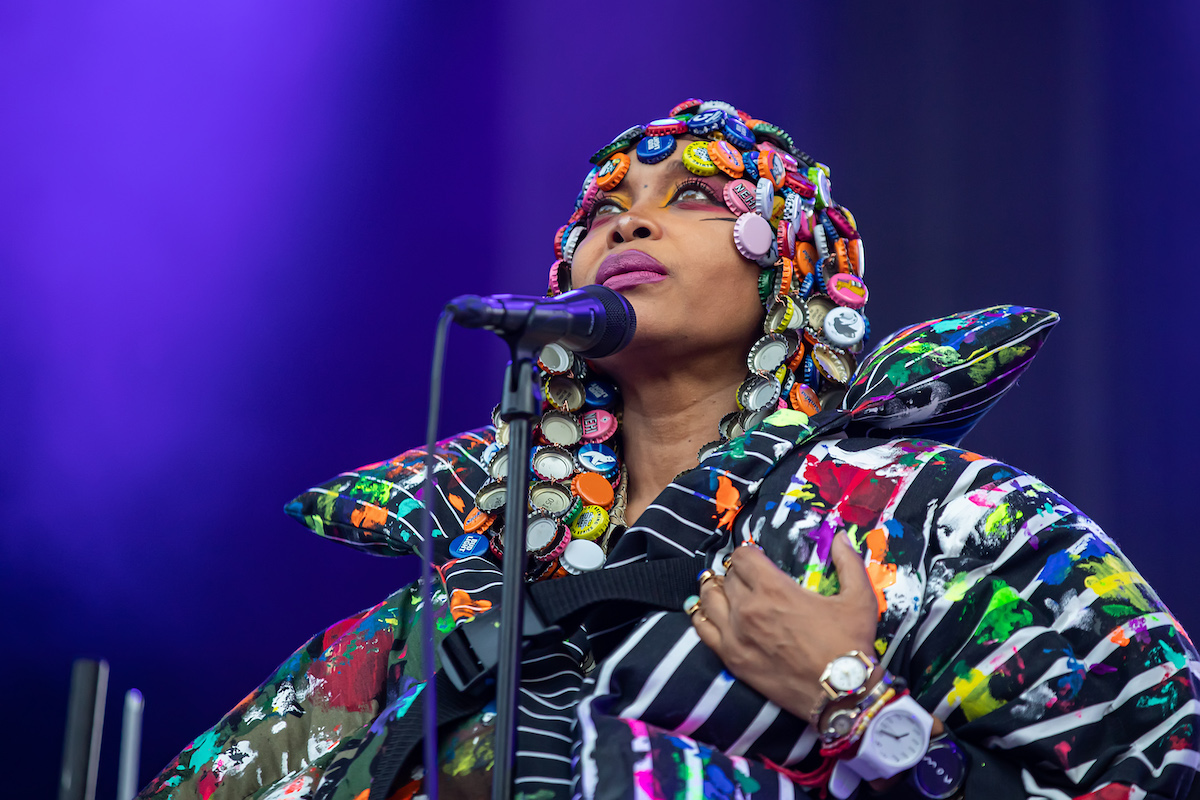 RELATED: Erykah Badu and André 3000's Kids Go Viral on TikTok, Fans in Awe: 'The Genes Are Strong'
Erykah Badu worked with some music icons for her sophomore album
When it came time to record her follow-up album Mama's Gun, Badu linked up with some familiar faces to help bring the project to life. Questlove and James Poyser from The Roots began working with Badu again as co-writers and producers.
In addition, Badu recruited some other well-known names in hip-hop and R&B for the album. Music royalty Stephen Marley and well-known rappers and producers Dr. Dre and J Dilla worked with Badu to create Mama's Gun. They co-wrote and produced many of the songs that remain fan favorites today, such as "Didn't Cha Know?" and "Bag Lady."
Together with her all-star crew, Badu recorded Mama's Gun at the famous Electric Lady Studios in New York City, designed by the legendary Jimi Hendrix.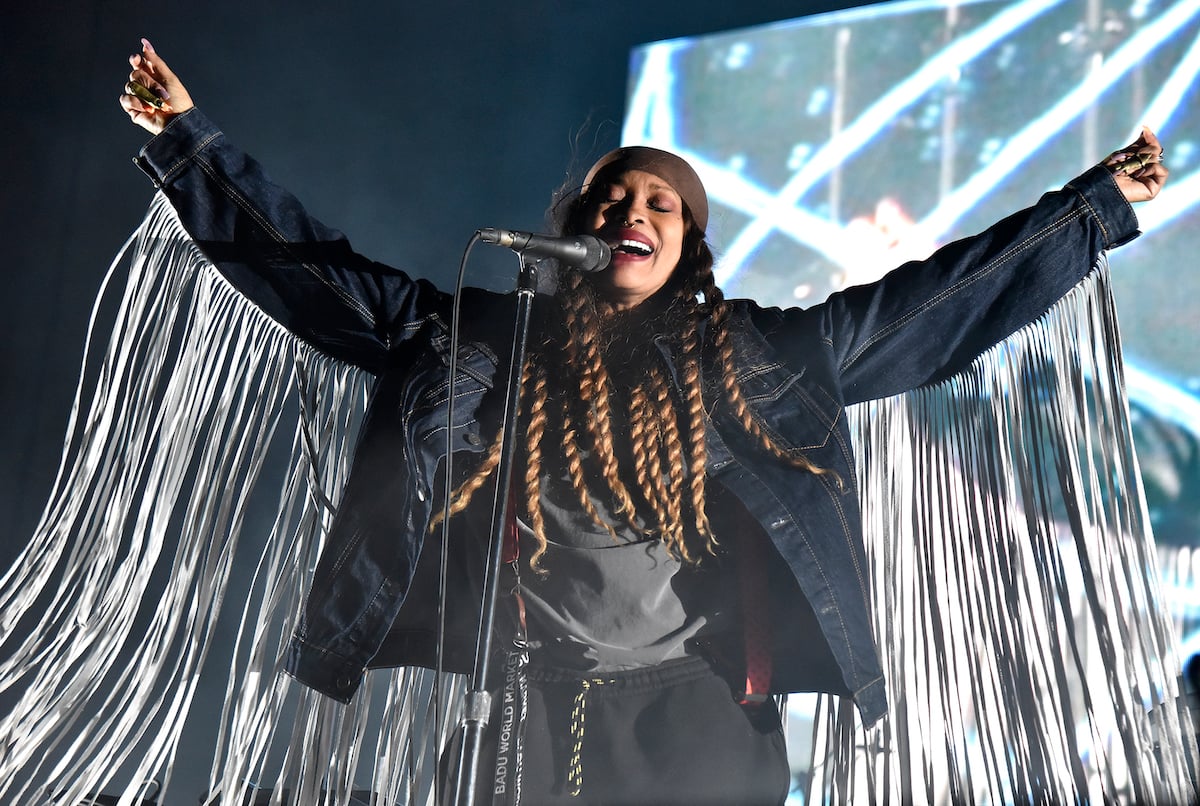 Erykah Badu was dedicated to making 'Mama's Gun' as perfect an album as possible
Just like her debut album, Mama's Gun holds a special place in Badu's heart, and she put in countless hours of work to create it. She reminisced about the 20th anniversary of the album's release on Twitter, saying 20 years later she feels "Too grown."
"I was livin' in Electric Lady studio (Jimi Hendrix's studio and apartment) in NY on 8th St. for about 3 months," Badu recalled. "I didn't go home. I baved [sic] in the sink. James Poyser, Common, and D'Angelo, Questlove and the Soulquarians were on deck. I was 29…"
The Soulquarians were a collective of Black musicians and creatives that included many of Badu's collaborators on Mama's Gun. Q-Tip, Mos Def, Bilal, and Talib Kweli were part of the Soulquarian crew along with Badu, D'Angelo, Questlove, J Dilla, Common, and Poyser. Mama's Gun was one of the products to come out of their time working together in the late '90s and early '00s.
"It was one of those time periods that you don't even realize when you're going through it that it's powerful," Common told Spin in 2008.