Erykah Badu Paid Tribute to Mary J. Blige In Her Debut Single 'On & On'
Music stars Erykah Badu and Mary J. Blige both rose to fame in the 1990s. Blige quickly became known as the Queen of Hip-Hop Soul, while Badu went on to become the Queen of Neo-Soul. Both artists have tremendous accomplishments to their name, but in the early days of her career, Badu wanted to pay tribute to Blige who had come before her.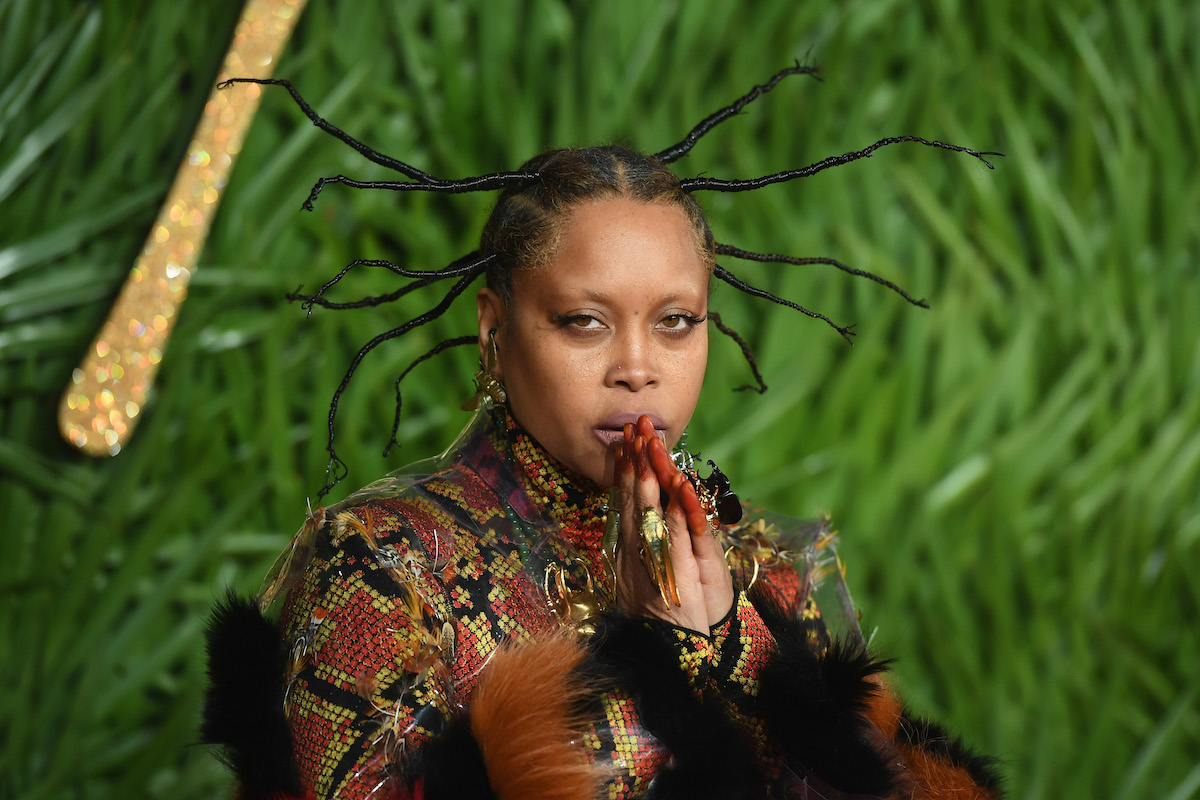 Erykah Badu debuted with the single 'On & On'
Mary J. Blige burst onto the scene in 1992 with her debut album What's the 411?. Her breakout single "Real Love" made her one of music's hottest new singers. Her 1994 album My Life is regarded by many as one of the greatest R&B albums in history, thanks to soulful songs such as "I'm Goin' Down."
When Erykah Badu first emerged as a solo artist in the late 1990s, many R&B and soul singers were following in the footsteps of Mary J. Blige and Faith Evans. But when she released her debut single "On & On" in January 1997, Badu showed that she was bringing something different to the soul genre. The song went on to top Billboard's Hot R&B/Hip-Hop Songs chart and reached No. 12 on the Hot 100.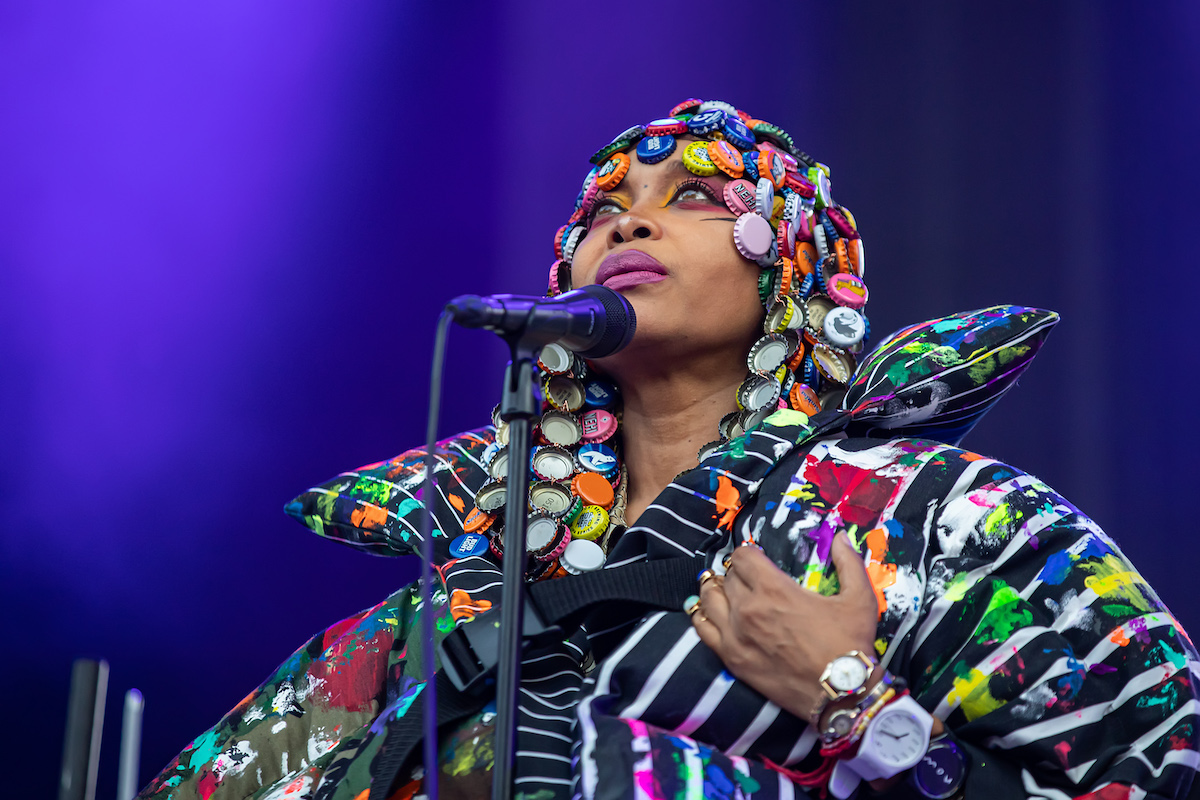 The knocks in 'On & On' were a nod to Mary J. Blige
Badu wasn't looking to emulate Blige's style, but instead wanted to show her own unique artistic approach to music. When she recorded "On & On," she wanted to pay tribute to Blige for the path that she blazed.
Badu spoke about her love for Blige during her beloved Verzuz battle with singer Jill Scott in 2020.
"I was real ready to come out," she said, looking back on the time of "On & On"'s release. "That knock at the beginning — that dun-dun-dun-dun-dun-dun-dun-dun-dun — that was an Audio Two reference, but it was also a Mary J. Blige reference from 'Real Love,'" she said. "I was a big Mary fan at the time, and I just wanted to let her know I was coming." Badu then tapped on her microphone in the same rhythm, imitating the sound of knocking on a door.
Badu looked back fondly on creating the music video for "On & On," which made reference to one of Scott's favorite movies, The Color Purple. Badu wrote the treatment and co-directed the video, and it became the beginning of her directing career, as she's directed all of her music videos since.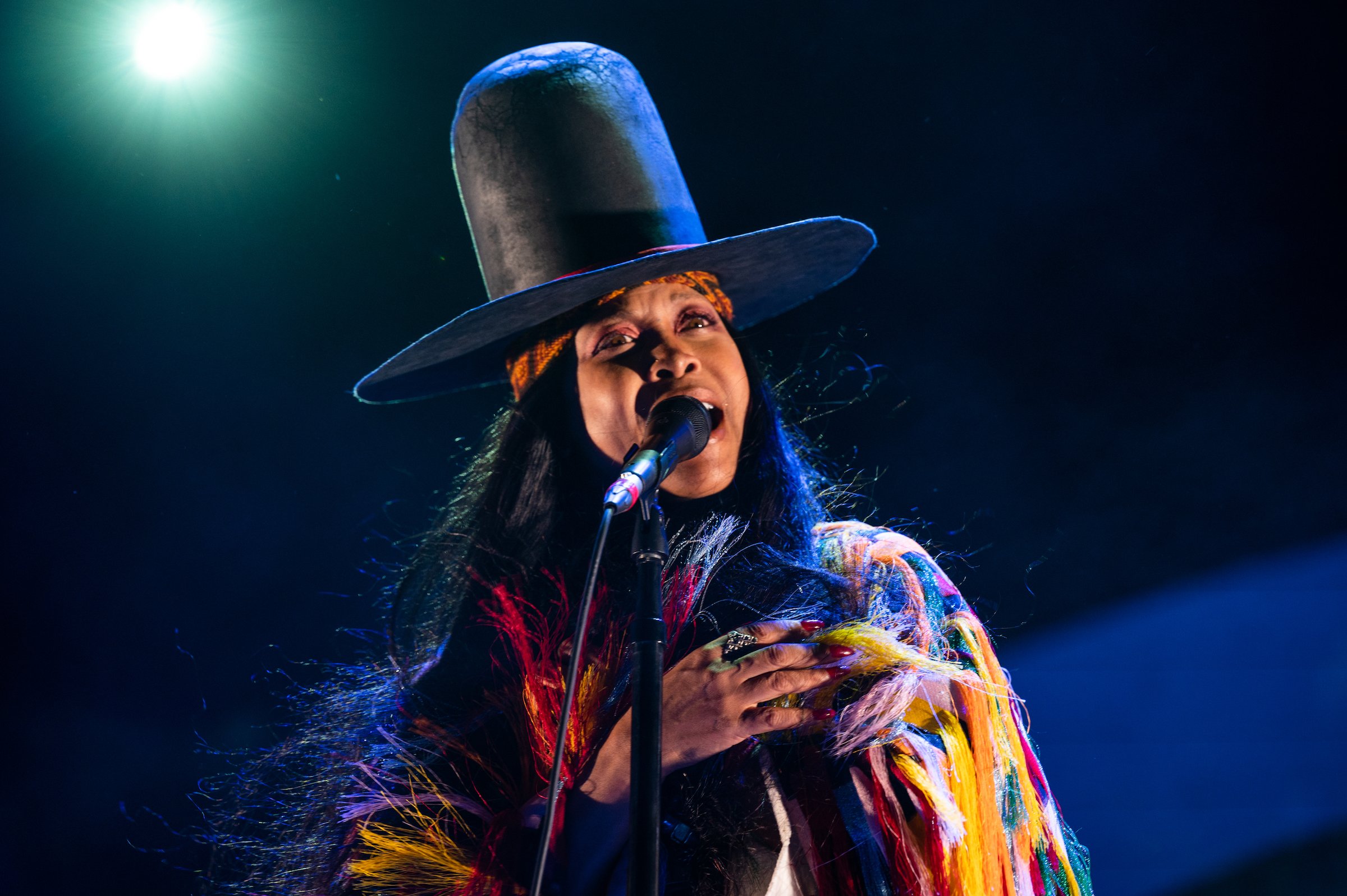 Erykah Badu and Mary J. Blige are icons today
After releasing her debut album Baduizm, Badu went on to enjoy a successful career that has spanned more than two decades. Blige, meanwhile, has also maintained her status as a music legend, performing at the 2022 Super Bowl halftime show.
Badu never once considered Blige as a competitor, and has only appreciated her as an artist and person. "I'm only in competition with my last level and nobody can do it like Mary J. Blige," she once told Vulture of the singer.
RELATED: Erykah Badu Gave Rihanna Incense That Smells Like Her Vagina