'E.T.' Director Steven Spielberg 'Freaked Out' the Cast When He Ate Something Alive
Drew Barrymore once shared a memory of Steven Spielberg grossing the cast out while promoting 'E.T.: The Extraterrestrial.'
Filming E.T. was a blast for Steven Spielberg and the movie's young cast. Drew Barrymore, Henry Thomas, and Robert MacNaughton were all kids who played siblings in the film, and their on-screen family vibe translated off screen too. Pranks, food fights, jokes, and goofing around with their director was common. But Barrymore explained how Spielberg's "see food" game once made them all scream.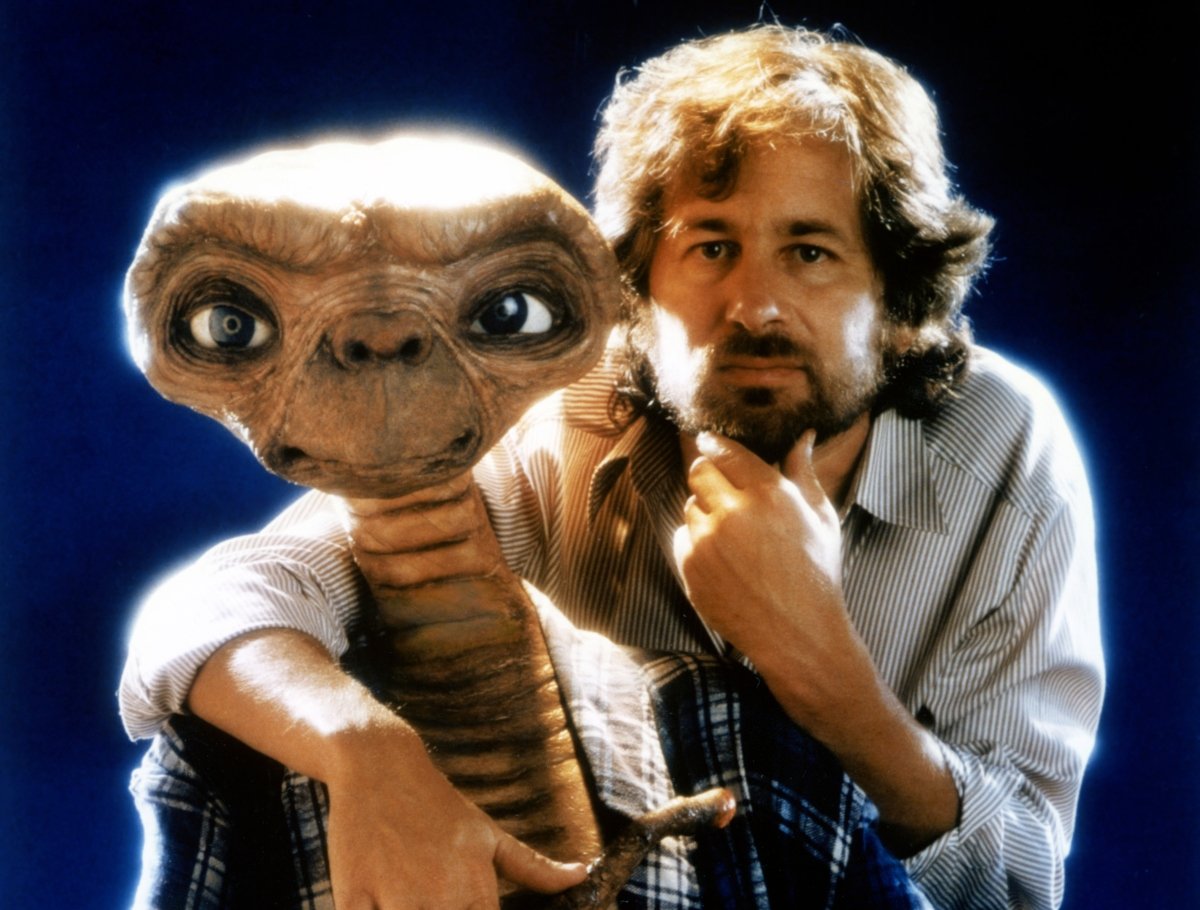 Drew Barrymore recalled Steven Spielberg's funny, sometimes 'gross' game
Drew Barrymore is a huge star now but playing Gertie in E.T. is the breakout role that catapulted her to stardom. At age 7, she found herself galivanting around the world with her E.T. co-stars and director Steven Spielberg. During that time, they went to the U.K., France, Germany, and Japan.
Barrymore remembered being excited to go to Tokyo to try out the food, and Spielberg taught her about sushi. She wrote about his game of "see-food" in her memoir, Wildflower, stating that he "loved to freak people out with food." He'd play around with the kid cast members and place food in his mouth, open it, and go, "See food!" It was a regular thing he did during all the months they spent working on E.T.
Such antics were common for him, and Barrymore also noted how he'd often initiate food fights in the commissary on the E.T. set.
Spielberg made 'E.T.' cast freak out when he ate a delicacy
The kids loved Spielberg's food game, and would react by laughing and screaming, "Gross!" Heading into the Tokyo trip, Barrymore said he boasted about eating anything at the hotel restaurant. And the chefs heard him, so they challenged him. He accepted.
"All of us kids egged him on, so he waited as the chefs said they had something special just for him!" Barrymore recalled. "After a minute or two, they brought out a five-inch long centipede-looking creature with several legs, and it crawled across the sushi bar." It was a dancing shrimp, something that's traditionally eaten alive. She said they screamed as the chefs laughed, and Spielberg looked as if he might renege.
"But he ate it, and I got so freaked out I ran out of the restaurant. He had to chase after me, still chewing on the live creature, struggling to get it down his throat," she wrote.
Henry Thomas and Robert MacNaughton teased Barrymore on 'E.T.' set too
When she worked on E.T., Barrymore considered her movie brothers to be like her real brothers for that period they worked together. She wrote about how they playfully teased her, which is something MacNaughton spoke about in an interview with SyFy Wire.
"Drew, off camera she was just like she was in the movie. She was just like, always the center of attention and always, making up stuff, making up stories," he said. "She was very outspoken. We didn't ignore her but we sort of… played with her. One time we did like the worst thing we could possibly do to her, pretend she was invisible. That drove her nuts, it made her crazy."
MacNaughton added that really were like a family, and Barrymore even thought E.T. was real. He figured it must have been hard for her when filming wrapped. He was right. In her book, Barrymore said that she could not stop crying when it was time to say goodbye.