'Eternals': Chloé Zhao Failed to Hide Desires to Direct a 'Star Wars' Movie
Some directors cannot settle for tackling just one massive franchise. While Chloé Zhao readies for the release of Marvel's Eternals, she expressed interest in another massive title: Star Wars. During a press work for Marvel's latest film, Al Horner expressed support for the director.
"GIVE CHLOÉ ZHAO A STAR WARS MOVIE," Horner said.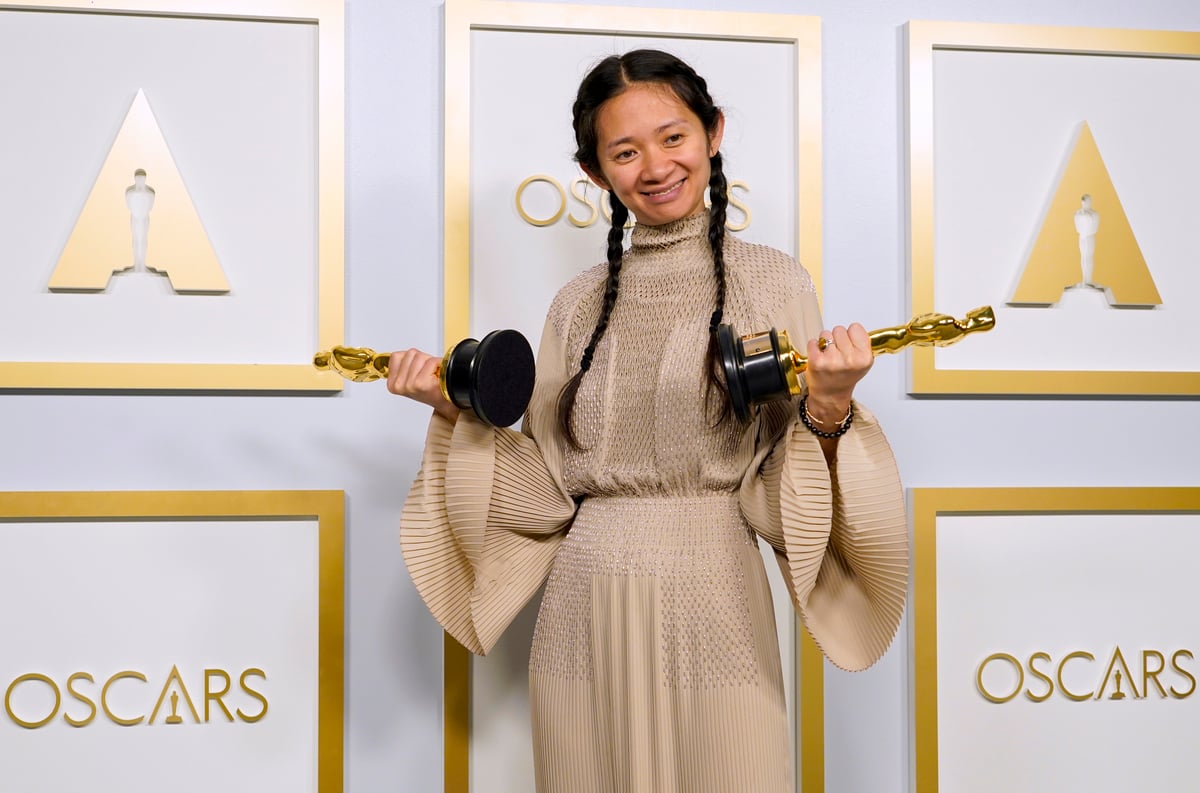 Zhao kept mentioning 'Star Wars' during an 'Eternals' interview
Zhao has made waves in Hollywood, with a Best Director Oscar win for Nomadland and Marvel eyes on her for Eternals.
However, she wants to make an even bigger splash.
During an interview for Empire Magazine, her interviewer, Horner, noticed just how often she brought up Star Wars.
"You know, you've mentioned Star Wars a good couple of times now in this call. It was obviously really formative for you," Horner said. "Now that you've proven you can tackle a big blockbuster in a huge franchise with Eternals, would you like to direct a Star Wars movie?"
Later, Horner claimed that Zhao mentioned the Disney franchise five or six times before asking her point-blank about it.
The Oscar-winning 'Eternals' director has plenty of 'reverence' for 'Star Wars'
An article from The Mary Sue noted how the Eternals tried to play the Star Wars question cool.
"Hmmmm. I have to tread very carefully with what I say here," Zhao replied with a laugh. "Yes. Let's just say, it's a world I have so much reverence for because it was such an important part of my life."
Even Horner admitted that the response was "intriguing."
"Chloé Zhao mentioned Star Wars five or six times as being really close to heart. So after a while, I asked her this… and got a quite intriguing answer," Horner tweeted. "GIVE CHLOÉ ZHAO A STAR WARS MOVIE."
Horner made sure to tag Disney on Twitter, too. Zhao's passion for Star Wars ignited a fire online. With the Star Wars franchise spiraling into an identity crisis, fans recognize a fan when they see one.
The internet responded positively to Zhao's interest
The tweet gained hundreds of likes and retweets, comments expressed their support.
"After everything with the sequel trilogy compared to the success of shows like The Mandalorian, giving specific Star Wars stories to creatives who understand this world is what the franchise needs," The Mary Sue noted.
As Marvel fans dig into Eternals news in anticipation, Star Wars fans could also have something to look forward to.
Horner considers Marvel's Eternals a risky move, as casual fans remain unfamiliar with the group. However, Marvel proved that even more obscure characters and teams could blow away expectations, like Guardians of the Galaxy.
Director Zhao loves a challenge, though.
RELATED: