'Eternals' Director Chloé Zhao Reveals How She Pitched the Movie to Marvel
Marvel's Eternals director Chloé Zhao had a unique vision in mind for the film. Since the movie goes back to the formation of the Marvel Universe, she wanted to capture a time before human interference. That's a tall order to pitch to Marvel, so she brought a few things along with her.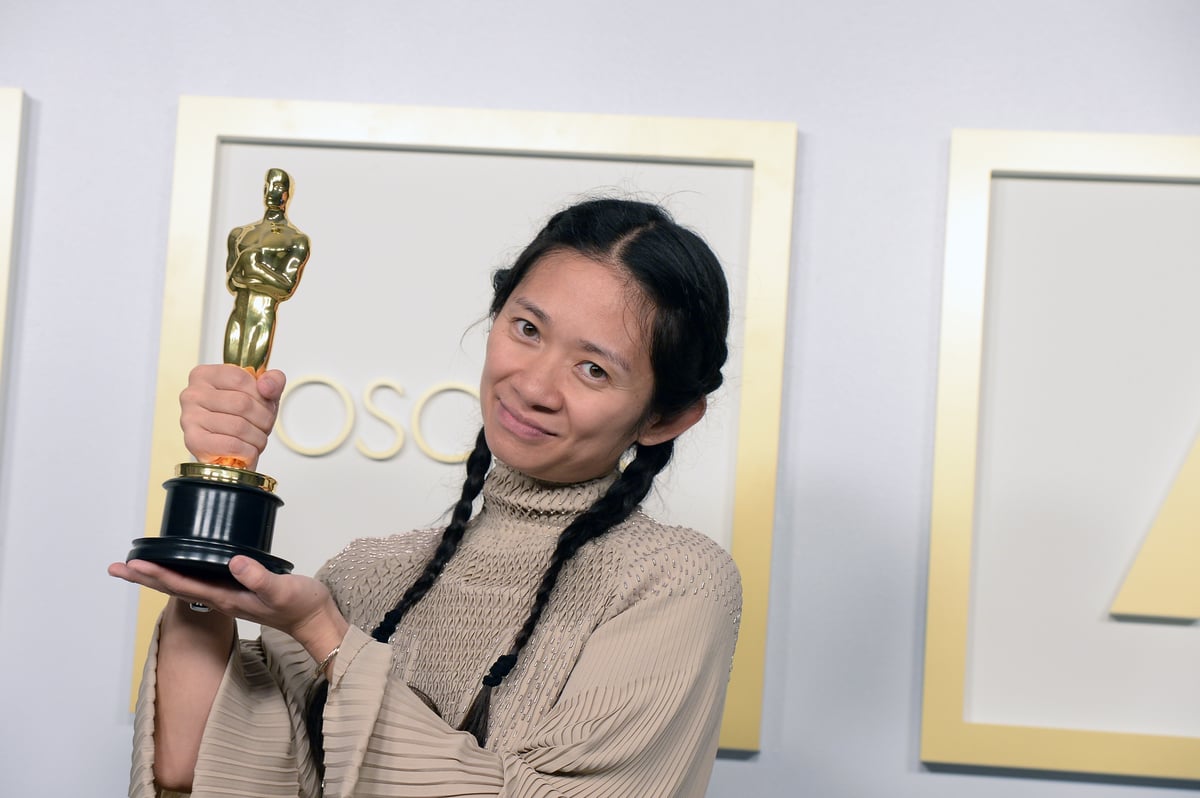 'Eternals' director Chloé Zhao dives deep into Marvel's history
To tell the story of Marvel's Eternals is to tell the story of the beginning of, well, everything. Murmurs of the Celestials have danced on the edge of the Marvel Cinematic Universe for years. Then, Peter Quill's father, Ego, was the first Celestial to appear as a complete character.
In The Eternals, Celestials take front and center.
In the comics, Celestials started life on Earth, forming three races: Eternals, Deviants, and Humans. The Eternals were beautiful, powerful people, while Deviants were hideous, ugly creatures. Humans fell somewhere in the middle.
The Eternals trailer details their history of not interfering with human affairs — much like a certain Watcher in Marvel's What If…?
This story is massive, and Eternals director Chloé Zhao knew it needed a special touch.
Chloé Zhao brought stills from 'Arrival,' 'Blade Runner 2049,' and more
In her Eternals pitch, Zhao admits that she brought some supplemental stills to demonstrate her vision.
Speaking with Denis Villeneuve via Harper's Bazaar, Zhao said: "You know, when I went to pitch Eternals, I had stills from your films as references. I'm naturally drawn to filmmakers who have a very strong hand in world-building."
The two filmmakers had high respect for each other and praised each other's work in the conversation.
"When I watch your films, even though they're of different genres, from Sicario to Arrival to Prisoners and then Blade Runner 2049," Zhao said, "you managed to build such visceral worlds I can feel and almost touch."
Before becoming the Eternals director, Chloé Zhao "became the second woman to win the Oscar for Best Director thanks to 'Nomadland,'" IndeWire notes.
However, to fully experience the visions of directors like Zhao and Villeneuve, a big-screen theater is ideal. While the pandemic delayed several Hollywood projects, it hit theaters the hardest.
The 'Eternals' director places high importance on tangible world building
Eternals director Chloé Zhao worries that films like her's and Villeneuve's may be part of a dying breed.
"It gives me hope that a filmmaker like Denis is able to really harness his vision and put together something that's so incredible, so cinematic," Zhao told Harper's Bazaar. "I'm just blown away by the experience I had in that room."
However, she adds an extra note.
"But I'm terrified about how many people are or aren't going to have that experience like I did, in a theatre," Zhao said, "and what that means for the future."
As the Eternals, Celestials, Deviants, and Marvel's cosmic universe grows with each entry, Zhao hopes to see future epics on the big screen.
November 5, 2021, marks the Eternals' release date.