'Eternals' Director Chloé Zhao Wants Her Marvel Debut to Be Bigger Than 'Avengers: Endgame'
Eternals director Chloé Zhao might not be a household name now. But, that could change in the coming months. The Beijing native will soon be making her debut in the Marvel Cinematic Universe. And, the 38-year-old wants her film to be bigger than Avengers: Endgame.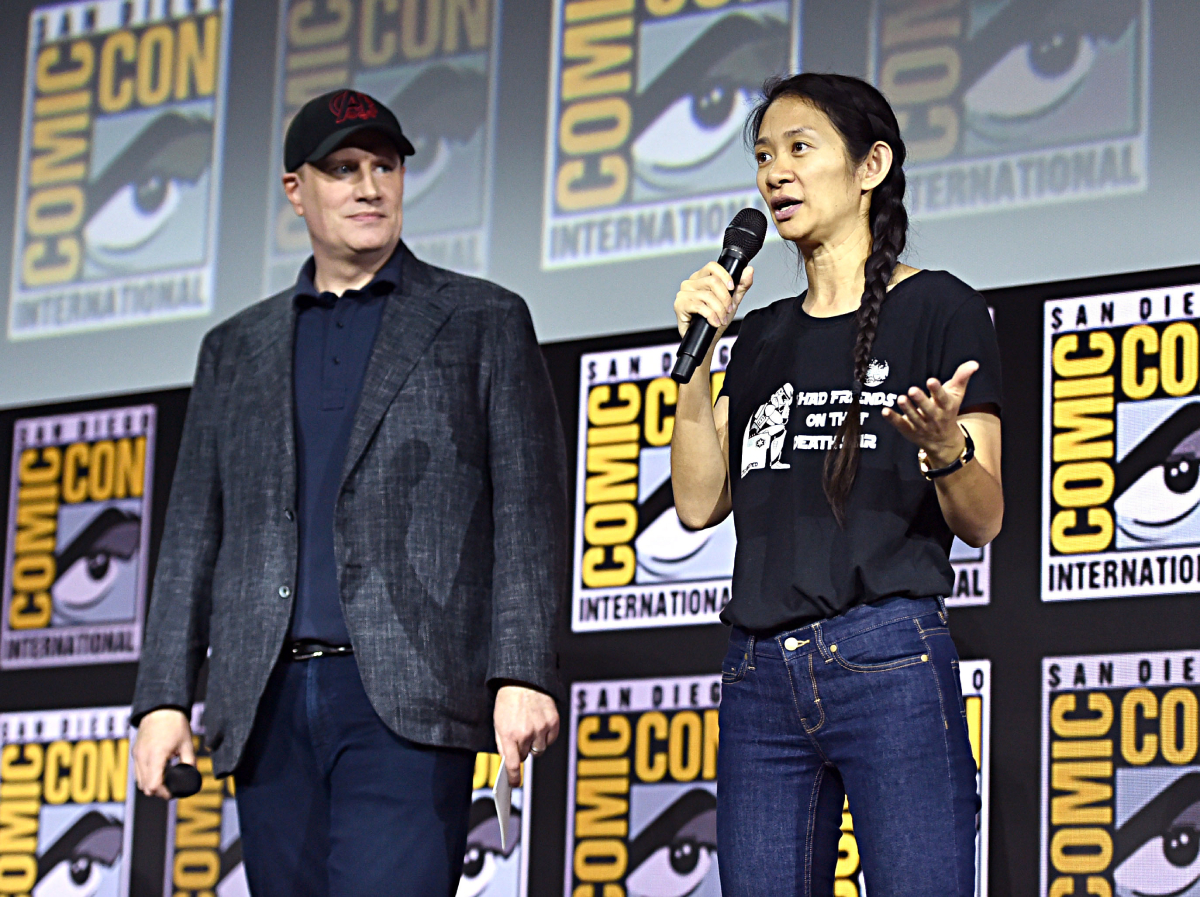 An unknown director introducing unfamiliar characters
Marvel's Phase 4 is filled with a number of highly-anticipated sequels. They are also introducing Eternals, which has the potential to become a whole new Marvel franchise. As Screen Rant points out, most people don't know anything about the characters. But as fans know, Marvel has a proven strategy for success.
First, they loaded the cast with stars like Kit Harington, Angelina Jolie, Kumail Nanjiani, and Selma Hayek. Then, Marvel studio boss Kevin Feige encouraged Zhao – who has only directed three other films – to bring her "fascinating vision" to the project.
The goal is for the risky project to have the same box office success as Guardians of the Galaxy. As fans know, they were also an unknown group of characters. But James Gunn and his crew turned them into a huge box office draw with their own trilogy.
Unfortunately, fans are going to have to wait a little longer than originally planned to see Zhao's vision. Due to the pandemic, Marvel has pushed back the Eternals release date to 2021.
Chloé Zhao secretly directed an indie darling while waiting for 'Eternals' to premiere
Because of the extended wait for Eternals, Zhao is making headlines because of another film she secretly directed. Zhao reportedly went on the road and shot her new movie Nomadland. She did this while simultaneously working with the biggest franchise machine in Hollywood.
Nomadland, starring Frances McDormand, won the top prize at the Venice Film Festival. It is playing in the other major fall festivals in Toronto and New York. And, it had a drive-in premiere at the Rose Bowl in conjunction with Telluride. The film is also considered to be a strong contender for the 2021 awards season.
Zhao not only directed, she also wrote the screenplay. She worked closely with McDormand on the film, which tells the story of a woman's nomadic life in America.
"We put our heads together in this little bubble and didn't really think about the outside world," Zhao said.
She says she's not the kind of filmmaker who "just makes films." Zhao has to be in love with her subject matter. And, she has to have the desire to learn more about it.
The director wants 'Eternals' to be bigger than 'Avengers: Endgame'
Zhao recently told Indiewire that her decision to join the MCU was an easy one to make. She explained that she said "yes" to Eternals because she's a Marvel fan.
"I've been a fan of the MCU for over a decade, so it makes sense for me to jump into a Marvel movie," Zhao said. "I want to make films that last, that have a timeless feel to them, that aren't just a flash in the pan with whatever topic is trending on Twitter right now. I'm not interested in that stuff."
Zhao also told The Hollywood Reporter that her new film will be bigger than Avengers: Endgame. But she's not referring to the money made at the box office.
Zhao was instead referring to big thematic ideas and stories. Eternals is literally about the history of humanity. The director asked "how much further and bigger" they could go after Avengers: Endgame. She did this because she wasn't just making the film as a director. She was making the film as a fan.
Nomadland hits theaters on December 4. Eternals is scheduled to premiere on February 12, 2021.