'Eternals': Everything We Know About Kit Harington's Black Night
Eternals will finally hit theaters this November after a pandemic-forced delay. And Marvel fans have finally gotten their first look at the film thanks to a new teaser trailer.
The two-minute clip highlighted the immortal, all-powerful team of heroes that features a diverse ensemble cast.
For a split second, fans also got to see one of the few prominent human characters — Kit Harrington's Dane Whitman, aka the Black Knight.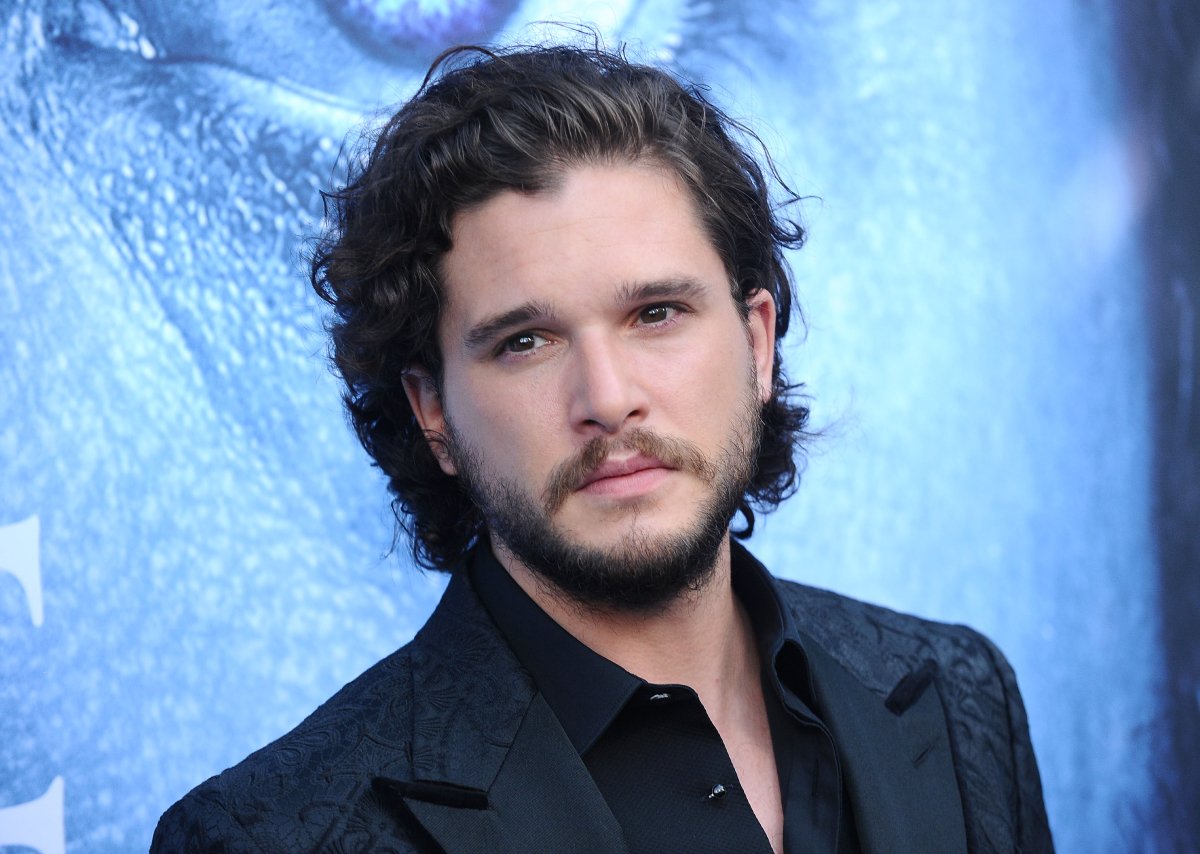 Who are the 'Eternals'?
Marvel's Eternals introduces fans to a relatively unknown group of immortal warriors who have been on Earth for millennia. According to Inverse, the film will span centuries and depict important moments throughout the Eternals' tenure on the planet.
One of the few humans in the story will be Dane Whitman, who Marvel Comics readers know better as Black Knight. It's not clear how the expert swordsman fits into the MCU.
But we do know he wields his magical weapon — the Ebony Blade. He's also been an Avenger and worked with other superhero groups like Euroforce and MI13.
In addition to Harington, the film stars Angelina Jolie, Gemma Chan, Richard Madden, Kumail Nanjiani, and Salma Hayek.
Will Dane Whitman be part of a love triangle?
In the Marvel comics, Dane has a relationship with Chan's character, Sersi. Eagle-eyed fans noticed in the teaser trailer that the brief shot of Dane found him standing next to Sersi.
Many are convinced that Harington's character will be part of a love triangle that develops which will include Dane, Sersi, and Madden's Ikaris.
This is all just speculation, though, because Marvel has released very few details about the upcoming film. It's not even a guarantee that fans will see Harington suit up as the Black Knight. That could be something they are saving for later in Phase 4, or even Phase 5.
The Black Knight's role could be limited in 'Eternals'
One noticeable part of the recent teaser trailer is that Marvel is introducing a TON of new characters to the MCU via this one film. They featured 10 different Eternals in the clip, which means there won't be a lot of time to focus on Dane.
However, that doesn't mean that fans won't get some kind of origin story. It's possible that he will become the Black Knight by the end of the film and be seen carrying the iconic Ebony Blade. Marvel has a history of using the end of their movies to launch a supporting character into their own film.
The possibilities of Kit's future in the MCU are endless
Marvel has remained extremely quiet about their future plans for the characters in Eternals. Since they cast a big name like Harington in the role of the Black Knight, the expectation is that he will be a big part of the MCU moving forward.
He could show up in future Avengers films. Or, he could factor into one of the studio's rumored team-up projects, like Midnight Sons. It's also possible he'll get his own trilogy of films like Iron Man, Thor, and Captain America. At this point, the possibilities are endless.
In the comics, Black Knight does have a connection to Doctor Strange (Benedict Cumberbatch). They work together on multiple occasions. So, it's entirely possible that Dane could show up in Doctor Strange in the Multiverse of Madness.
Could an 'Eternals' sequel feature the Black Knight and Sersi?
If director Chloé Zhao opted to stay close to the source material in the comics and give fans a Dane/Sersi/Ikaris love triangle, this could be a set up for a sequel that features Dane and Sersi's relationship.
The couple were Avengers together, and they get caught up in a storyline that features alternate realities and a powerful enemy named Procter. Dane and Sersi also have adventures together that take them to the Ultraverse.
It's very possible that Dane Whitman/Black Knight could be the MCU's next Captain America-type hero. He doesn't have superhuman abilities. But, the best of the Round Table trained him to be a top-notch fighter and tactician.
Fans will finally get to see Harington's Dane Whitman/Black Knight when Eternals hits theaters on November 5, 2021.