'Eternals': Kit Harington's Black Knight Will Be at the Center of the First Love Triangle in the MCU
Eternals will be introducing a whole new cast of characters to the Marvel Cinematic Universe. The Chloe Zhao-directed film will also feature something else fans have not yet seen in the MCU — the very first love triangle.
According to star Gemma Chan (Sersi), Kit Harington's Black Knight and Richard Madden's Ikaris will be fighting for her character's affections.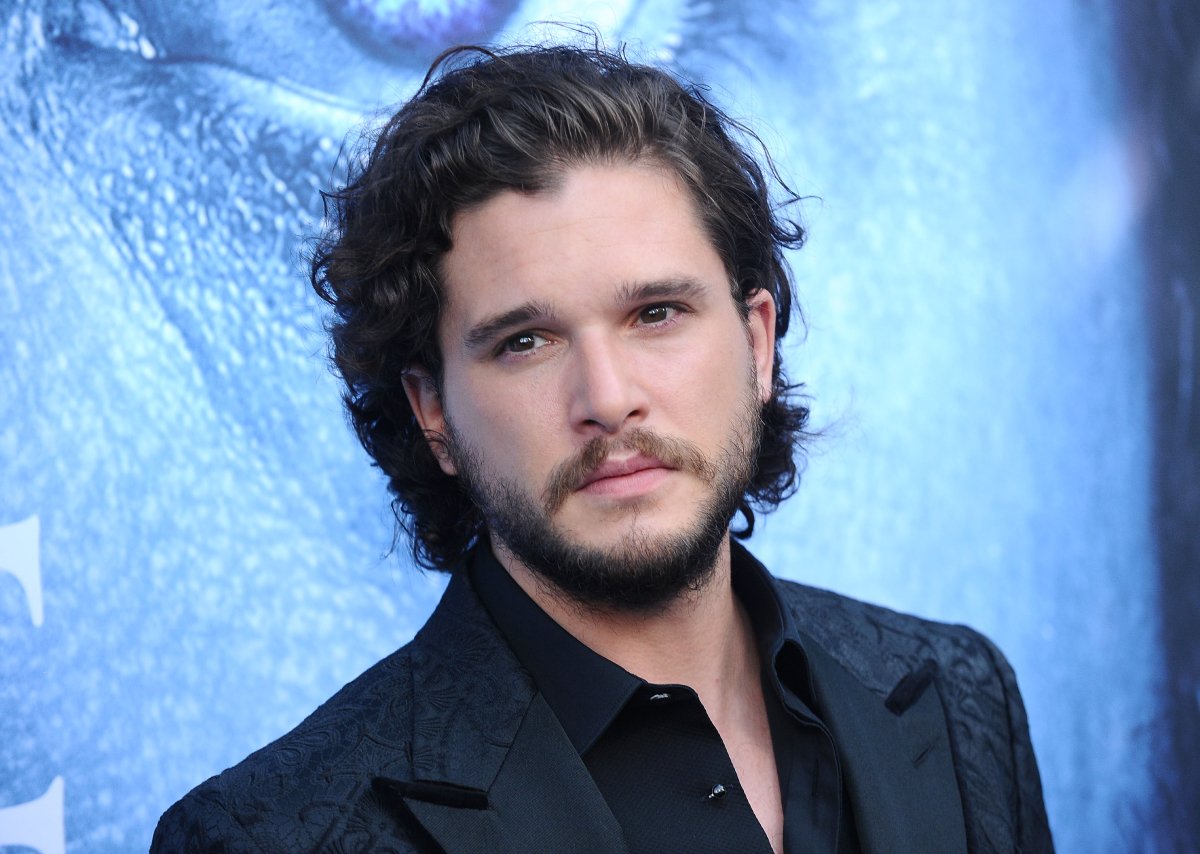 Fans got a glimpse of Sersi and Ikaris' romance in the 'Eternals' teaser trailer
In May, Marvel released a two-minute teaser trailer for Eternals that gave fans a glimpse of the romance between Sersi and Ikaris. The numerous shots of them throughout the course of history made it clear that the film is setting up a relationship that has lasted centuries.
But there was also a brief shot from the present day that really caught fans' attention. It lasted just a split second, but it featured Sersi standing beside Harington's Dane Whitman — the human character in the story who will eventually become the Black Knight.
How will Marvel create the love triangle?
As Marvel comics fans know, Dane and Sersi do have a romantic relationship in the books. And it's been confirmed that they are bringing that romance to the MCU. What remains unclear is how exactly they're going to do it.
Before all of the fan speculation about a love triangle in Eternals, Chan actually confirmed that it's happening. Combine her comments with the images shown in the teaser, and it's clear that Dane Whitman, Ikaris, and Sersi are all part of it.
'Eternals' star Gemma Chan confirmed that Black Knight will be at the center of the love triangle
During a March 2020 interview with Vanity Fair Italy, Chan revealed the love triangle when she described what attracted her to the Marvel film. She also hinted that Black Knight is at the center because he is the only human in the story.
RELATED: 'Eternals' Star Is 'Proud' of How Marvel Approached the First Gay Romance in the MCU
"Specifically, it is the story of a group of immortal aliens, who arrived on Earth seven thousand years ago, so the plot takes place in a very long period of time," Chan explained. "Sersi is the one that has the most affinity with humans, indeed it is even involved in two love stories, an absolute novelty for Marvel events and one of the reasons that attracted me to this project."
Did Thanos' snap cause the first MCU love triangle?
According to a fan theory reported by CBR, there could be one obvious way to explain how a centuries-long romance can evolve into a love triangle. It could have been caused by Thanos' snap.
As the theory goes, Sersi and Ikaris were together for centuries until Thanos' snap dusted Ikaris. Without his body, Sersi couldn't revive him. As a result, Sersi was looking for comfort and trying to move on during those five years without the love of her life. That would set up Dane as her new love interest.
Of course, after the Avengers reversed the Snap, everyone who was dusted came back. Hence, the love triangle.
What caused Sersi and Ikaris to break up in 'Eternals'?
Thanos' snap is a good theory about why Sersi and Ikaris split, giving Dane Whitman a chance to swoop in. But, it's not a guarantee. It's also possible that Sersi and Ikaris take opposite sides in some kind of in-fighting among the Eternals.
RELATED: 'Eternals' Director Chloé Zhao Wants Her Marvel Debut to Be Bigger Than 'Avengers: Endgame'
The expectation is that fans won't see Dane Whitman become the Black Knight until the end of the film. There's a strong possibility that his romance with Sersi won't work out. But, he's being briefly brought into the Eternals story to establish his character before moving onto other Marvel properties.
Fans will find out when Eternals finally hits theaters on November 5, 2021.