'Eternals': Marvel's Latest Update Proves Kit Harington Was Right When He Declared 'God Knows What's Going On With It'
Marvel announced Eternals at San Diego Comic-Con back in 2019. If it wasn't for the pandemic, fans would have seen the film by now. But the numerous changes made to the Phase 4 release dates have pushed the film back multiple times.
Despite all of the changes, Marvel has kept pretty quiet about their plans for the ensemble piece. But there has been a recent update. It proves that star Kit Harington (Black Knight) was right when he said, "God knows what's going on with it."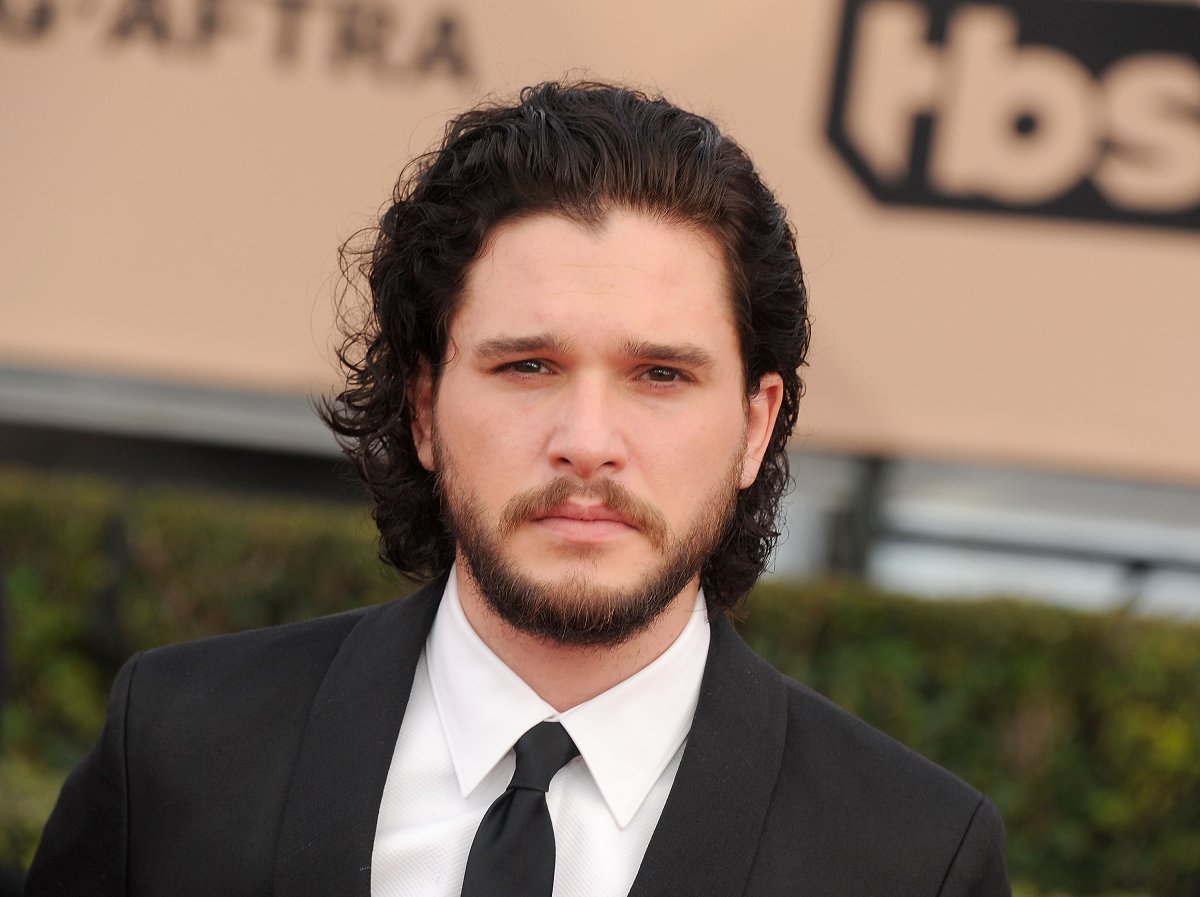 Kit Harington will make his MCU debut in 'Eternals'
After starring on Game of Thrones for eight seasons, Harington has moved on to the Marvel Cinematic Universe. He will make his MCU debut as Dane Whitman/Black Knight in Eternals. But, Dane Whitman is not an Eternal. Instead, he's the only human character confirmed to be in the film. And he happens to be a key member of the Avengers.
Ahead of Black Knight's MCU debut, Marvel has made some major changes to the character in the comics. In the past year, they've done a number of rewrites and retcons to change Black Knight's lore. They've also given him more powers and made him stronger than ever.
Filming wrapped before the pandemic hit
When the pandemic hit and forced studios and theaters to close, filming for Eternals was already done. But, the movie was still in post-production when businesses started shutting down.
By the summer, the Eternals original release date of November 2020 had been pushed back to February 2021. Editors were working from home, and staying on schedule didn't seem possible.
According to Express, the Game of Thrones star gave an update on the project in June 2020. He admitted that he had no idea if the movie was complete.
"That's done, it's filmed, it's just… God knows what's going on with it!" Harington shared. He then added that he didn't "know what's happening on anything" at that moment.
The final cut of 'Eternals' isn't finished
Nearly one year after Harington's update, fans have received another bit of news about Eternals. It's now been pushed back to a November 2021 theatrical release. But despite all of the delays, the final cut still isn't finished.
According to MovieWeb, Eternals is still under heavy post-production operations. Director Chloé Zhao is working on the film with co-editors Dylan Tichenor and Craig Wood.
"I am [working] right now [with] Chloe," Tichenor explained. 'Chloe edits her movies and she has strong opinions. But she also wants to know everything I'm thinking, and frankly, we did the whole first cut without much input from her in terms of takes or this or that."
Director Chloé Zhao is still 'tweaking' the film
Tichenor said that Zhao just watched the movie, and there are still things that she wants to "tweak." But for the most part, the editor says that Zhao has relied on his and Woods' experience and point of view.
"That's why we're hired, you know, for our creativity and our experience. And sense of humor. But I think that makes the best result," Tichenor said.
As a rule, Zhao likes to edit the films that she directs. But due to the scale of Eternals, she is relying on Tichenor and Woods.
'Eternals' is an original story with an A-list cast
When the movie finally premieres, fans will get to see an original story with an A-list cast. Starring alongside Harington is the titular group of superheroes played by Angelina Jolie, Richard Madden, Kumail Nanjiani, Salma Hayek, Brian Tyree Henry, Gemma Chan, Lauren Ridloff, Lia McHugh, Don Lee, and Barry Keoghan.
The story will follow these celestial beings as they come out of their exile after a thousand years due to catastrophic events caused by what happened in Avengers: Endgame. Plot details are still under wraps, and Marvel has yet to release a trailer.
But if the schedule doesn't change, fans will finally get to see Eternals when it hits theaters on November 5, 2021.