Ethan Hawke's Son Levon Followed His Sister, Maya, to TV
There are now 3 Hawkes in show biz -- Ethan Hawke and his two kids, Maya and Levon. Following Maya's breakout in 'Stranger Things,' her brother joined a streaming show.
Though Ethan Hawke is known for his expansive career, the actor also finds himself in the headlines for his personal life. They lit up in the late 90s when he married fellow actor Uma Thurman. The couple had two children, Maya and Levon, before their divorce in 2003.
Now that Hawke's children are young adults, they've followed their parents into show business. Maya Hawke already made waves as Robin in Netflix's hit sci-fi series, Stranger Things. Now, Levon joins her.
Ethan Hawke's children are following in their parents' footsteps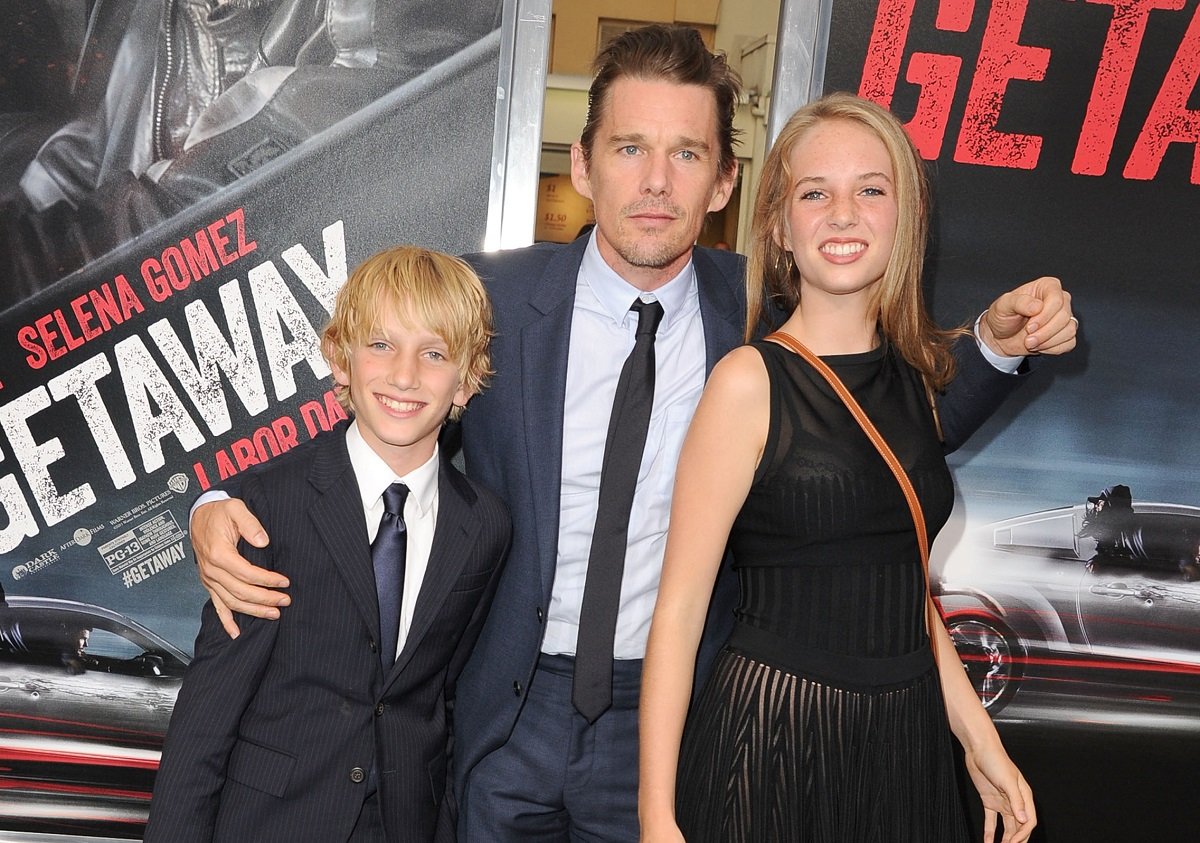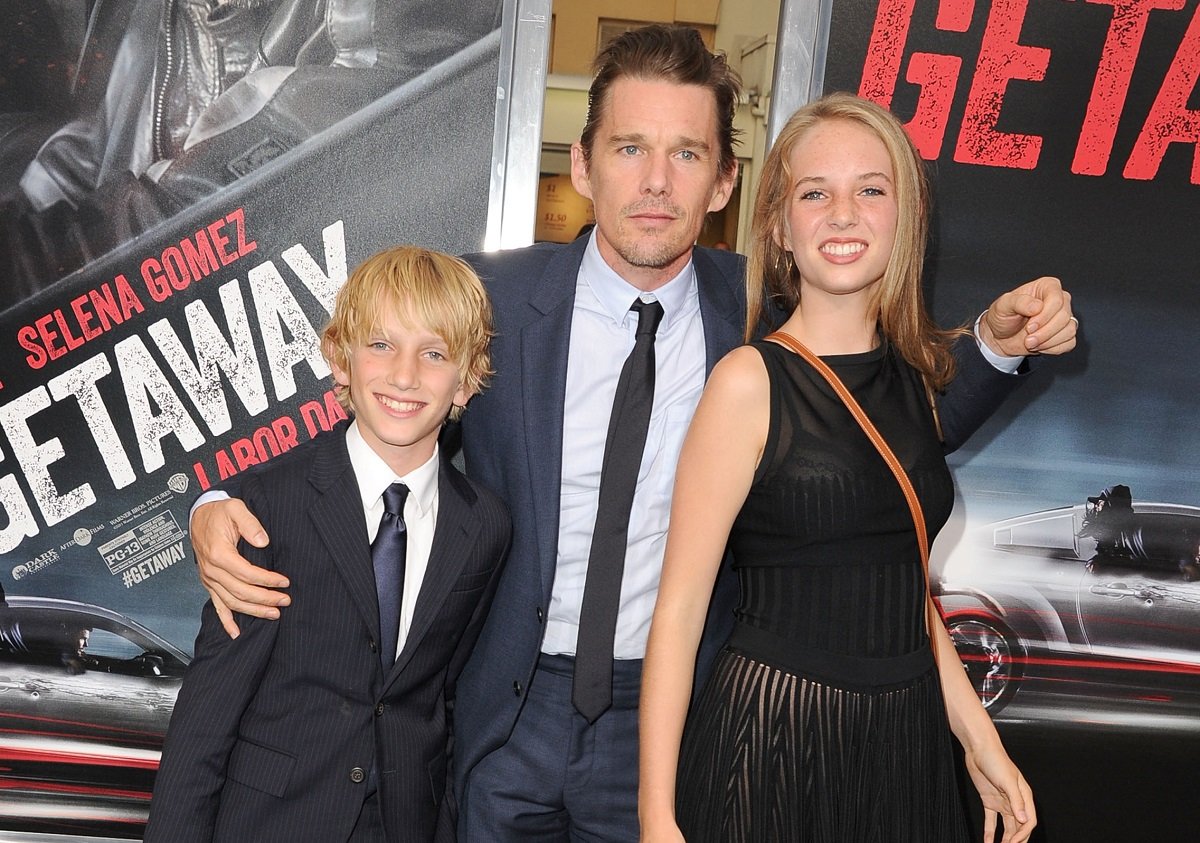 The nepo baby trend is a trend for a reason. Though not every big star produces similarly talented offspring, many children of Hollywood celebrities make their way into the biz. For Ethan Hawke, his eldest, Maya, did so first, kicking off her acting career in 2017.
Maya Hawke is best known for playing Robin Buckley in Stranger Things Season 3. She befriends Steve Harrington while working at Scoop's Ahoy together. The character quickly became a fan favorite, and returns in Season 4. Additionally, Maya Hawke made a cameo appearance in the first installment of the Fear Street trilogy, also on Netflix.
Levon Thuman Hawke joins 'The Crowded Room'
In October 2020, word broke that Maya's brother, Levon Thurman Hawke, would join his sister in Stranger Things Season 4 after being spotted on set. However, Maya Hawke later negated these rumors. "My brother is not in the show!" she told RadioTimes in 2021. The actor explained Levon "came to visit" the set, and he had to "dress as an extra." But Levon is, in fact, joining the world of streaming television like his older sister. Paparazzi captured photos of him in May 2022, filming The Crowded Room. The Tom Holland-fronted series, shooting in New York City, will air on Apple TV+. And, like Maya, Levon had a visitor on set — his dad, Ethan Hawke. 
Ethan Hawke on his family
Despite the dissolution of his marriage, Hawke and Thurman continue to co-parent their children. Hawke had two more children, Indiana and Clementine, with his second wife, Ryan Hawkes. Clearly, he and his blended family enjoy one another's company — they even embarked on an early pandemic singalong (above). 
Ethan Hawke praises his two eldest children. Of Maya, he told Entertainment Tonight he "felt that she was an artist really young." The father-daughter duo worked together on a special project of his — The Good Lord Bird, a Showtime miniseries in which Hawke played abolitionist leader John Brown. "It's one of the great honors of my life," he noted.
Meanwhile, Hawke mentioned his son when discussing his role as Arthur Harrow in Moon Knight. Apparently, Levon is well-versed in all things Marvel, unlike his dad. "Whenever I needed to know the back story behind this god or this character, he was like, 'Dad, let me correct you on that,'" Hawke told Variety in November 2021. "He was my go-to resource."