'Euphoria': Which Actor Showed Up to the Wrap Party High on Morphine?
Though Euphoria tackles a lot of different subjects, one of its main themes is drug abuse. The show follows 17-year-old drug addict, Rue Bennett, as she attempts to navigate adolescence. And while Rue was committed to staying sober for parts of season 1, in season 2 she has completely relapsed. In fact, Rue's behavior in the sophomore season has everyone from fans to cast members worried about her well-being.
While the Euphoria cast may play some over-the-top characters, many of them are pretty straight-laced in real life. Zendaya, for example, is worlds away from her character, Rue, in many ways. Though the Disney Channel alum was a child star, she never dabbled with drugs or attended wild Hollywood parties. Sydney Sweeney, who plays Cassie Howard, is also the antithesis of her character in many ways. Not only has she never done recreational drugs, but she's never even tasted alcohol.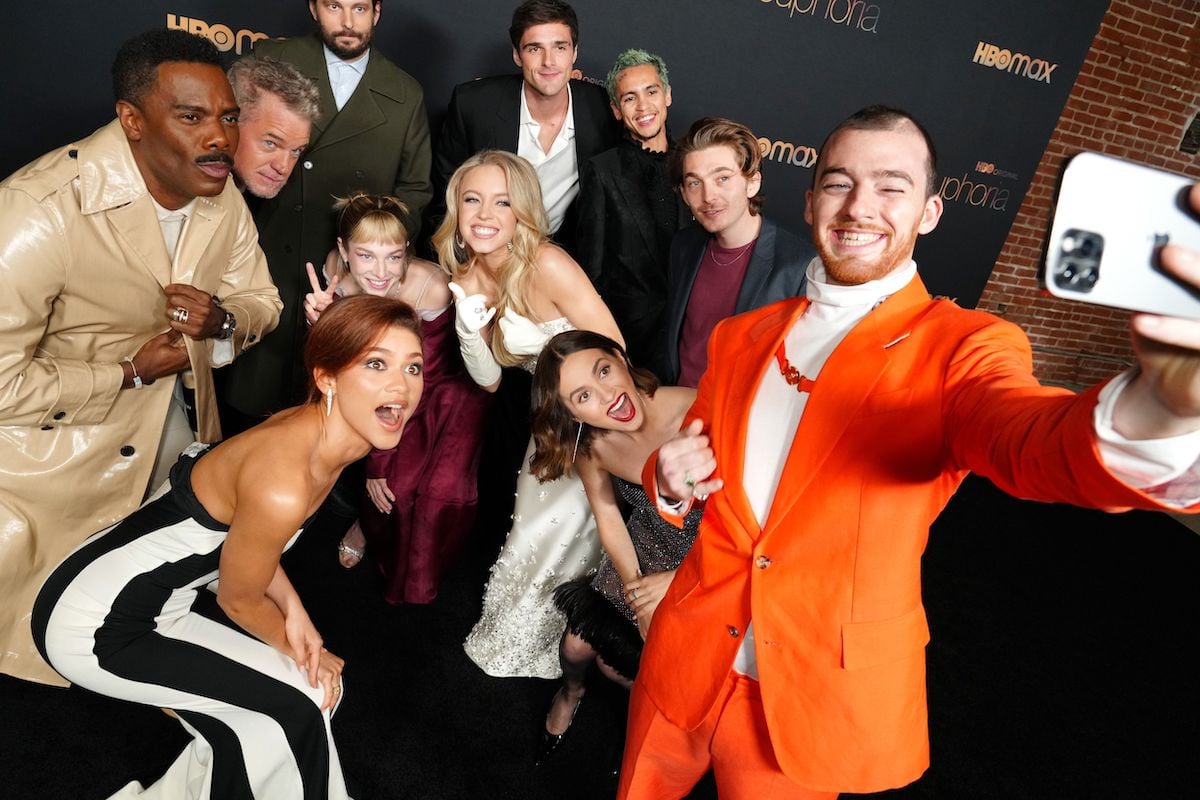 Sydney Sweeney was high on morphine during the 'Euphoria' Season 2 wrap party
Sweeney has been candid about the fact that's not nearly as wild as her Euphoria character. Her idea of fun usually involves hanging with her dog, Tank, and watching HGTV. This made it all the more surprising when the Sharp Objects alum showed up to the Euphoria Season 2 wrap party completely high on morphine. Even though the cast and crew were in celebration mode, Sweeney's behavior was enough to draw some attention.
But why did Sweeney show up high on morphine? Turns out that she suffered a pretty serious injury while she was filming one of her last scenes in Euphoria Season 2. While making an appearance on The Late Late Show with James Corden, the actor-producer explained why she needed the drugs for pain management.
Sweeney's fellow cast member accidentally broke her toe in multiple places
"My toe got stepped on during filming and it just exploded, so I ended up in the ER," Sweeney shared. "And then I showed up [to the Euphoria Season 2 wrap party] and I was high on morphine. They were like 'We have never seen you like this before.' I'm like neither has my toe."
Continuing on, Sweeney went into more detail about how she sustained the injury. "Well in one of the episodes, a character that's very upset with Cassie right now, accidentally stepped on me and it broke my toe in three places," the Euphoria star explained.
'Euphoria' Season 2 may end with a fight between Maddy and Cassie
At first, Sweeney remained coy about which member of the Euphoria cast was responsible for her broken toe. However, when pressed, she eventually admitted that it was Alexa Demie. Demie, of course, portrays Cassie's best friend, Maddy Perez, in the show. Considering everything that has happened in season 2, it's likely a safe bet to predict that Maddy and Cassie will eventually come to blows. It was likely a fight scene that led to Sweeney's unfortunate broken toe.
Alexa Demie had no idea she broke Sweeney's toe
Funnily enough, Sweeney didn't even tell Demie that she'd accidentally broken her toe. "No, I didn't tell her," Sweeney revealed when asked if Demie knew. "I'm so sorry, Alexa. I'm so sorry. Alexa don't hate me." Clearly, there's nary a dull moment on the Euphoria set. And while it's extremely unfortunate that Sweeney's toe is broken, we're sure fans are more curious than ever to see the showdown between Cassie and Maddy.