'Euphoria': Here's Why Ali Actor Colman Domingo Looks so Familiar
Colman Domingo plays Ali, a kind of mentor for Rue who she meets at NA, in 'Euphoria.' Here's where you've probably seen Domingo on TV or in movies before.
Euphoria revolves around a group of teenagers but occasionally delves into the lives of the adults surrounding them too. The show's protagonist Rue is an addict who often doesn't try to stay sober. Still, she attends Narcotics Anonymous (NA), mostly to appease her mother. There she meets Ali, a recovering addict who becomes a kind of mentor for Rue. Here's where fans have probably seen Ali actor Colman Domingo before.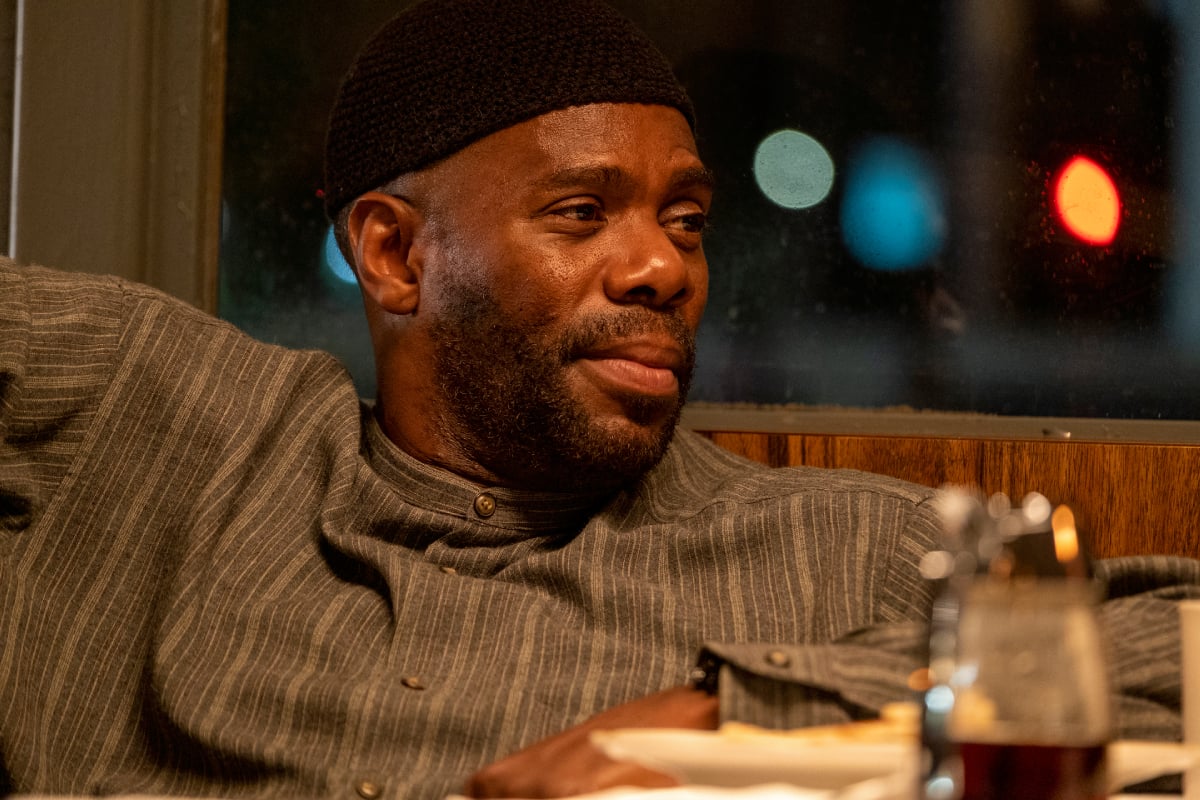 Colman Domingo plays Ali in 'Euphoria'
Domingo's character Ali meets Rue during an NA meeting in Euphoria Season 1. As a recovering addict himself, Ali sees through Rue's lies. For instance, he knows she isn't sober when she receives her 60 days coin and addresses her NA group in a speech. Ali never sugarcoats anything for Rue and he reveals that he's had a pretty dark past.
The Euphoria special episode "Trouble Don't Last Always," dug deeper into Ali's backstory. Ali grew up surrounded by domestic abuse, and as a result, turned to drugs and alcohol to cope. He had a wife and two daughters, but his addiction permeated his family life, leading to volatile arguments and even physical altercations with his wife. As a result, Ali is divorced and estranged from his family.
Later Ali turns his life around and goes to rehab. By the time he meets Rue he has been clean for 7 years. Ali also revealed that his name was Martin before he converted to Islam.
Here's where you've seen Colman Domingo before
Domingo has been acting since the '90s, so fans might have caught him in one of his previous roles in movies or TV shows. The actor has been in notable films such as Lincoln, Selma, The Birth of a Nation, and If Beale Street Could Talk. Domingo has also portrayed Victor Strand in AMC's Fear the Walking Dead since 2015.
Recently, Domingo played William Burke in Jordan Peele's 2021 remake of the slasher film Candyman. Domingo is a critically acclaimed actor who was honored by the Newport Beach Film Festival as a 2018 Artist of Distinction, according to IMDb. He has also been nominated for a Tony, Olivier, Drama Desk, and Drama League Award.
Domingo was a part of a comedy sketch series called The Big Gay Sketch Show from 2008 to 2010. "We would perform everything. I played Maya Angelou, you know Nick Cannon, you name it," Domingo said on Jimmy Kimmel Live. "I did a version of Oprah and it's a really weird dark crazy highly sexually charged sketch," the actor continued.
Will Ali return in 'Euphoria' Season 2?
Domingo returned as Ali in Euphoria Season 2, but he hasn't been seen since episode 3. When Ali confronts Rue, who has fully relapsed and is carrying a suitcase full of drugs, she snaps at him. Rue insults Ali using the information he told her in confidence. She references the fact that his daughters witnessed him hitting his wife when he was at rock bottom.
Ali warns Rue not to cross that line again, or they're done, but Rue doesn't seem to care. She storms away from Ali, leaving him stunned. "He understands that she's high, but he doesn't know the level and the spiral of her addiction until it hits him in the face, where she breaks a bond and smashes the faith that they've had in each other, that they've established in that bridge episode," Domingo told Insider. "I think it really throws him off guard."
Domingo told the outlet that Rue's words "deeply" hurt Ali. Still, the actor said there is room in Ali's heart for forgiveness, so fans probably haven't seen the last of him. "He's like 'Yeah, she really punched me in the gut. But that wasn't her talking. That was the disease,'" Domingo said. "So, I think he still has room in his heart and in his mind for redemption with Rue."
How to get help: In the U.S., contact the Substance Abuse and Mental Health Services Administration helpline at 1-800-662-4357.
New episodes of Euphoria air Sundays on HBO and HBO Max at 9 p.m. EST.