'Euphoria': Ashtray Actor Reacts to [Spoiler's] Death
[Warning: This article contains spoilers for Euphoria Season 2 Episode 8].
Euphoria Season 2 was everything Javon Walton once told MTV it would be: intense, devastating, and extremely shocking. That especially applies to the finale, "All My Life, My Heart Has Yearned for a Thing I Cannot Name," which included the sudden death of his character, Ashtray. Now, Walton is opening up about Ashtray leaving in such a way and his hopes for the next season of Euphoria. Learn what happened to him and Walton's reaction below.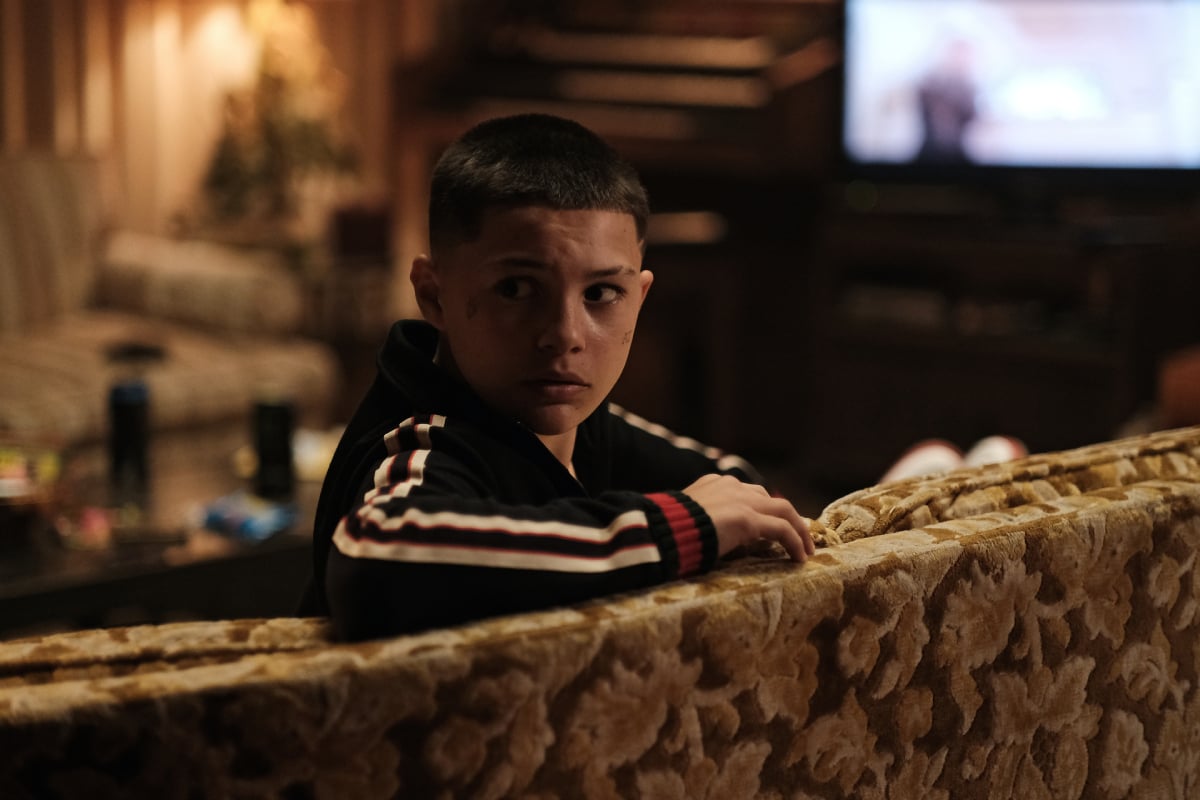 'Euphoria' killed off Ashtray in the season 2 finale
In the episode, released on Feb. 27, Custer (Tyler Chase) tried to catch Fezco (Angus Cloud) on a wire admitting what happened to Mouse. Watching his body language, Ashtray sensed something was off with Custer and stabbed him in the neck. Fez, knowing police would be on their way, decided to take the fall for the murder, but Ashtray wouldn't let him. Instead, he holed up in their bathroom with his guns and waited for the police to arrive.
Fez was still trying to get him to come out when S.W.A.T. kicked down the front door. Ashtray began shooting through the door, leading to an exchange of gunfire.
When the bathroom went silent, an officer went in to check on Ashtray, only for him to pop out and kill the officer with his shotgun. Just then, the red dot of a sniper's rifle appeared on Ashtray's chest, moving up to his head until the noise of a shot rang out.
RELATED: Angus Cloud Was Told to Stop Rehearsing His 'Euphoria' Scenes
Javon Walton's reaction to Ashtray's death in 'Euphoria'
Ashtray's death had Euphoria fans everywhere emotional. His name was even still trending on Twitter on the morning of Feb. 28 as people continued to express their shock and heartbreak about what happened to him.
Now, Walton has reacted to Ashtray's fate. Sharing a photo on Instagram of his character in his last moments, Walton wrote, "4L," which means "for life."
He also spoke to Esquire about the finale and his hopes for Euphoria Season 3. While his character's death seems sealed, Walton hopes that somehow Ashtray will survive and go on the run. He also wants Fez and Ashtray to reunite once Fez is released from jail, assuming he's been taken into custody.
"I feel like [Fez is] going to get out [of jail] no matter what," Walton said. "I don't know how, but I feel like he's definitely going to be able to get out somehow. And Ash is definitely going to find a way back to him because that's the person he cares about most to him. That's what I would want to happen, is for Ash and Fez to reunite. People love the Ash and Fez duo. The Fesh train!"
Walton went on to say that if Ashtray really is gone, it'd be a struggle for him to watch future episodes of Euphoria. But at the same time, he's also looking forward to other projects, including a role in the upcoming season of The Umbrella Academy on Netflix.
Watch the show now on HBO Max
We'll see what happens with Ashtray when Euphoria returns. While HBO has not shared a definite release date for Euphoria Season 3, it is believed that the show will return in 2024. In the meantime, check out the Euphoria Season 2 finale now on HBO Max.
RELATED: Halsey Has Theories About the Astrology of Each 'Euphoria' Character