'Euphoria': Best Fan Theories About Season 2, Episode 5 'Stand Still Like the Hummingbird'
Fans have some dark theories about Rue's fate in the season 2 episode 'Stand Still Like the Hummingbird.'
"Stand Still Like the Hummingbird" is the fifth episode of Euphoria Season 2. As the halfway point of the season, fans of the HBO series are expecting something significant to take place. Here's what fans think could happen to Rue (Zendaya) and the other characters in Euphoria Season 2, Episode 5.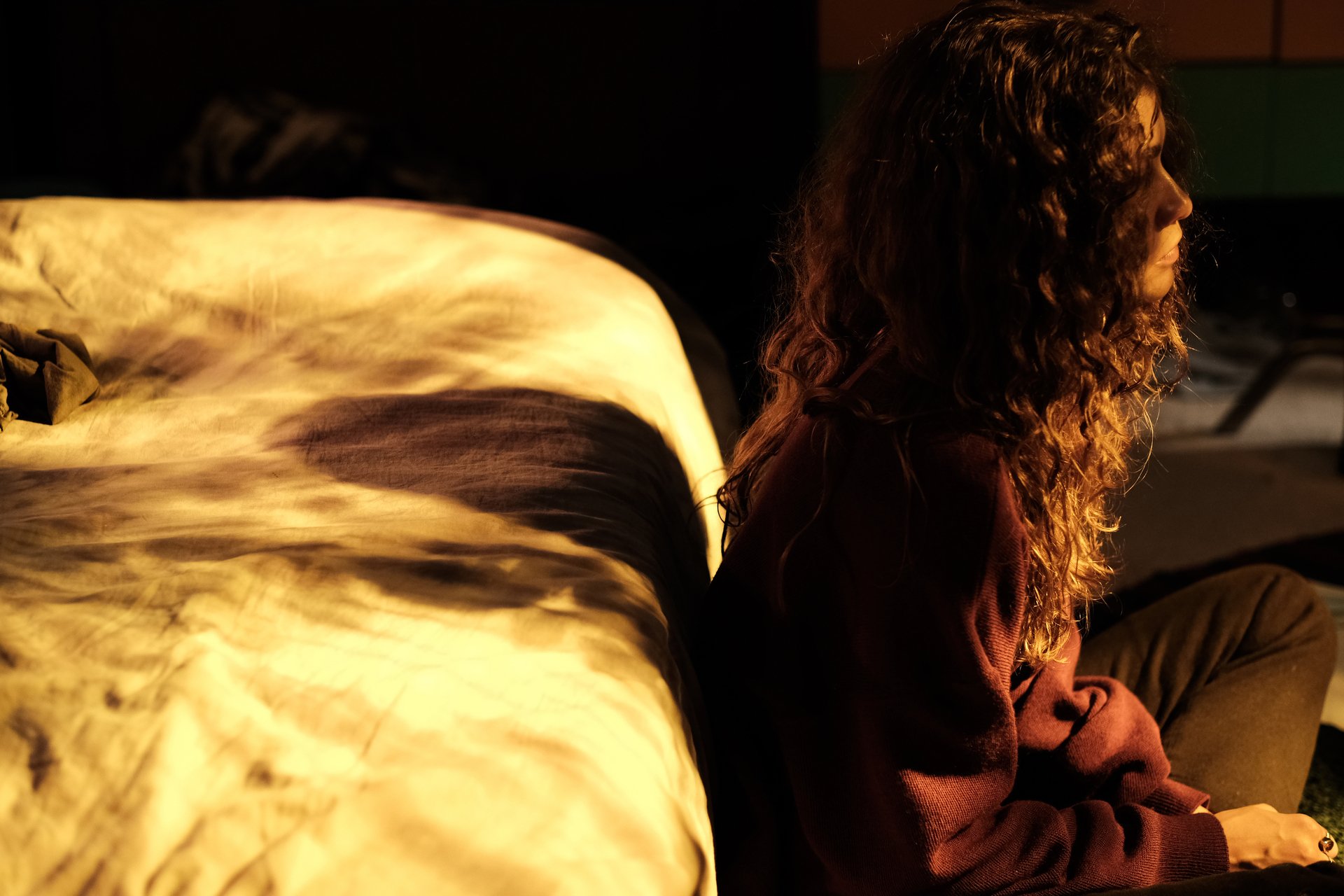 'Euphoria' Season 2, Episode 5 teaser 
"Stand Still Like the Hummingbird" is the fifth episode of Euphoria Season 2. "Fate has a way of catching up with those who try to outrun it," the synopsis reads. 
In the promo video, drug lord Laurie (Martha Kelly) narrates. "The longer you use, all the chemicals in your brain that make you feel good start to weaken and wither," she says. "The things that don't feel good don't feel as bad anymore." 
Laurie's words seem to be an ominous warning for Rue (Zendaya), who is omitted from the clip. Meanwhile, Jules (Hunter Schafer) appears distraught about something — likely Rue's drug use, which she confirmed with Elliot (Dominic Fike) in episode 4. 
"I liked Rue the way she was," Elliot says in the teaser. Meanwhile, Rue's sister Gia (Storm Reid) appears in the promo sobbing in bed. Could she be crying about another overdose? 
'Euphoria' fans think Rue's overdose is inevitable in episode 5
For many fans of the HBO series, it's only a matter of time before Rue overdoses again. She has been using drugs extensively with Elliot in season 2. Plus, Rue has $10,000 worth of Laurie's drugs, which she is seen dipping into at the end of episode 4 "You Who Cannot See, Think of Those Who Can." 
"We were told it is the episode where Zendaya will win awards from," said one Redditor. "Seeing Rue take that fentanyl was bad enough," said another Reddit user. "I know [episode 5 is] going to be her rock bottom."
Meanwhile, other Euphoria fans think episode 5 will air out all of the character's dirty laundry, including the messy love triangle between Nate (Jacob Elordi), Cassie (Sydney Sweeney), and Maddy (Alexa Demie). "I think this episode will just be the episode EVERYTHING gets aired out," said one fan on Reddit. And they mean everything, including some unsettled drama from season 1 of Euphoria. 
"The Cassie and Nate thing will get revealed, Jules and Nate will talk, Maddy will do something with the DVD, Gia and Leslie find out about the drugs, Rue runs away, and I really feel like something will happen with Elliot."
'Euphoria' episode title might contain a hint 
As one Euphoria fan pointed out on Reddit, the title of the episode might be a hint. "A hummingbird flaps it's wings really fast but doesn't move forward," they shared in a comment. 
"That's the title of a Henry Miller book," said another Reddit user in the thread. "I'd imagine it's trying to find a place of calm or just steadiness (stand still), but unable to do so as hummingbirds are pretty much always in motion."
As another Redditor pointed out, "hummingbirds symbolize joy, healing, good luck, messages from spirits but also can represent someone's departure (their death)." They agree with the theories about each character "facing the consequences of their actions" in episode 5. 
Watch the fifth episode of Euphoria on Sunday at 9 p.m. ET exclusively on HBO and HBO Max.