'Euphoria': Cassie's 4 a.m. Beauty Routine Costs $600
In 'Euphoria' Season 2, Cassie begins waking up at 4 a.m. to get ready and impress Nate. Her beauty routine isn't cheap and by some estimates could cost around $600.
Euphoria returned for season 2 and fans are seeing an even more intense side of Cassie. Syndey Sweeney's character seemed ready to take a break from men by the end of season 1, but that didn't last long. Cassie started hooking up with Nate and became obsessed. She began waking up at 4 a.m. to get ready for school, but even her three-hour-long beauty routine didn't make Nate notice her. Cassie is really going all out to impress Nate. By some estimates, her beauty routine costs around $600.
[Warning: This article contains spoilers for Euphoria Season 2 Episode 5.]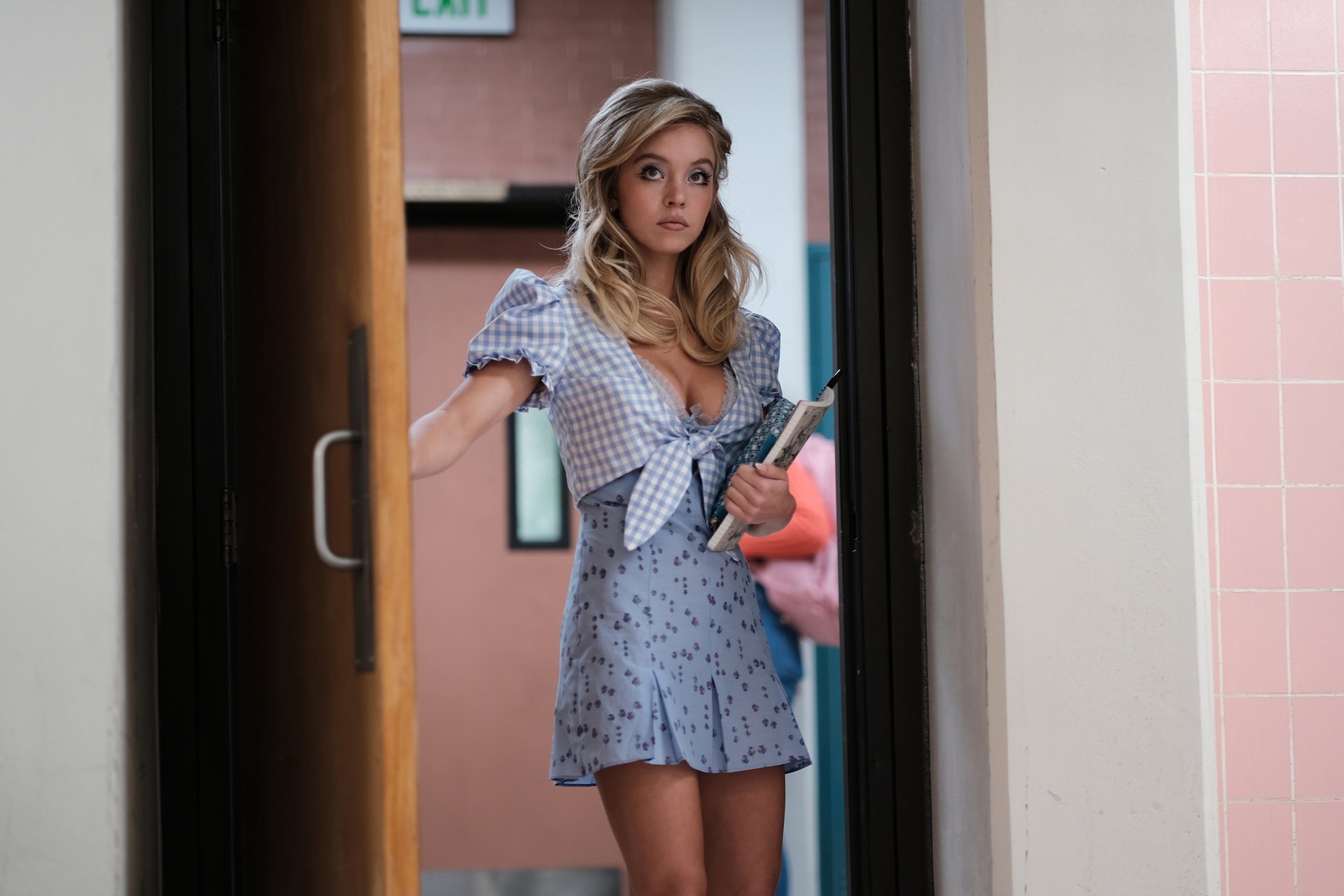 Cassie starts waking up at 4 a.m. in 'Euphoria' Season 2
In Euphoria Season 2, Cassie and Nate start hooking up behind Maddy's back. Cassie becomes obsessed with Nate and implements a beauty routine in the hopes of getting him to notice her. She wakes up at 4 a.m. every morning and uses a variety of tools to primp and preen for three whole hours.
Cassie's different looks are definitely stunning, but nothing she does gets Nate to acknowledge her at school. Her outfits show that she doesn't entirely know who she is and she is often seeking others' approval. One of her outfits even makes her look like a "country music star" according to Maddy.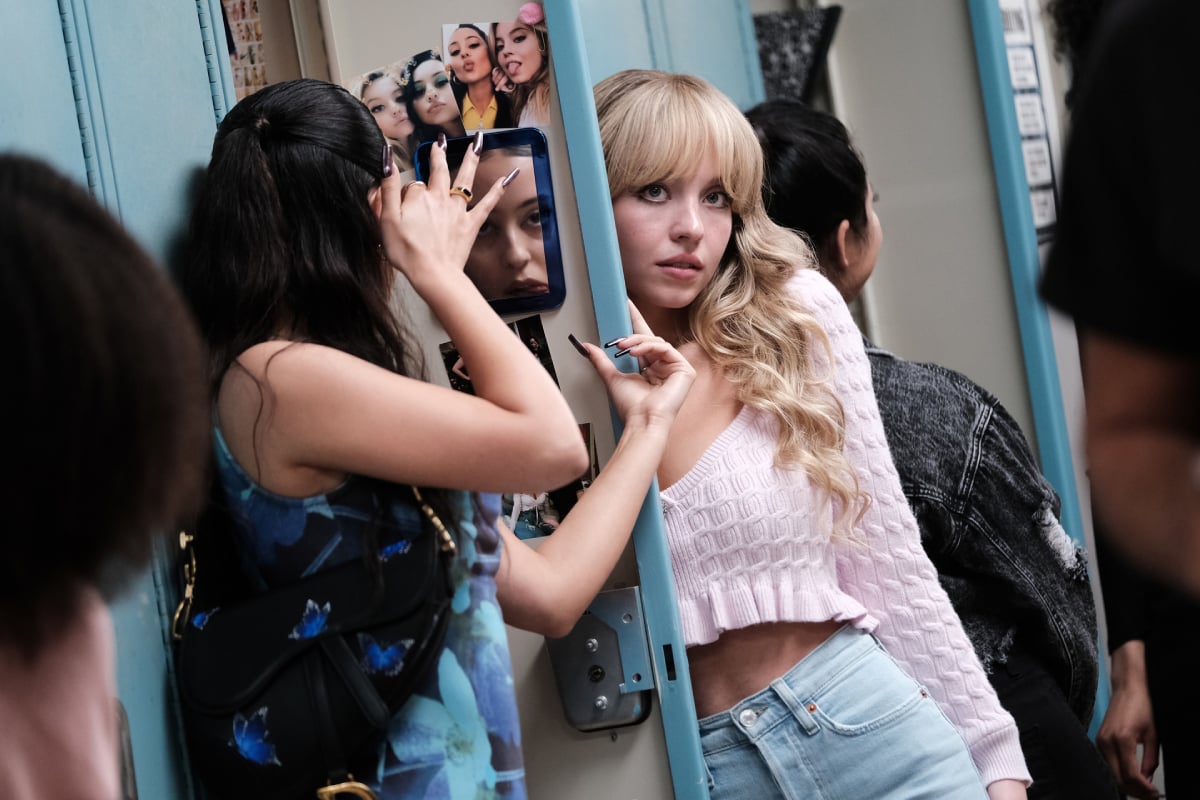 "For Cassie, it's important for me that the fashion is really accessible because I think she's someone who is trying to figure out who she is and who she wants to be," Euphoria costume designer Heidi Bivens told Variety. "She's looking at a lot of other people in the world, whether it's on social media or other people."
Cassie's beauty routine isn't cheap
Obviously, Cassie goes to great lengths for her beauty routine, and the teenager spares no expense. Popsugar UK broke down the products and tools Cassie used during the sequence and found the total beauty routine to cost around $600.
Some of the items Cassie uses include the Heatless Hair Curling Ribbon Kit ($48) and Peter Thomas Roth's Cucumber De-Tox Hydra-Gel Eye Patches ($52.) Cassie also has quite a few sculpting tools, such as the Jillian Dempsey Gold Sculpting Bar that sells for $195.
There is also a 3 in 1 electric facial roller, an ice roller, and a Gua Sha Facial Lifting Tool. The interesting-looking reusable face mask she uses is priced at around $38. Add on Cassie's lotion, self-tanner, and makeup and you have one very expensive morning routine.
In a TikTok video for HBO Max Sweeney revealed an interesting tidbit about this scene. "Do you want to know something that's really funny?" Sweeney said. "Most of those tools during Cassie's 4 a.m. manic routine I brought from my own house because that is my manic routine." 
Maddy finds out the truth about Cassie in 'Euphoria' Season 2 Episode 5
In Euphoria Season 2, Cassie has been terrified that Maddie will find out she is sleeping with Nate. Her worst fear was realized in episode 5. Rue ended up at Cassie and Lexi's house after her mother tried to take her to rehab. When Cassie tells Rue to take things one day at a time, Rue reveals to the whole room (Maddy included) that Cassie has been sleeping with Nate.
Maddy was furious and began screaming in Cassie's face, but viewers never really got to see the fallout of this revelation. Episode 5 focused solely on Rue and it's scary to think what Maddy will do now that she knows the truth.
New episodes of Euphoria air Sundays on HBO and HBO Max at 9 p.m. EST.