'Euphoria': Which Cast Member Was Initially 'Too Nervous' to Audition?
It's fair to say that the buzz around Euphoria started before the show even premiered on HBO. After Zendaya was cast in the hit HBO series, plenty of people were interested in seeing what her first post-Disney role would look like. After the first episode aired, however, the media was buzzing about the talented ensemble cast, gorgeous cinematography, great costumes, and innovative makeup that the show boasted in addition to a phenomenal lead.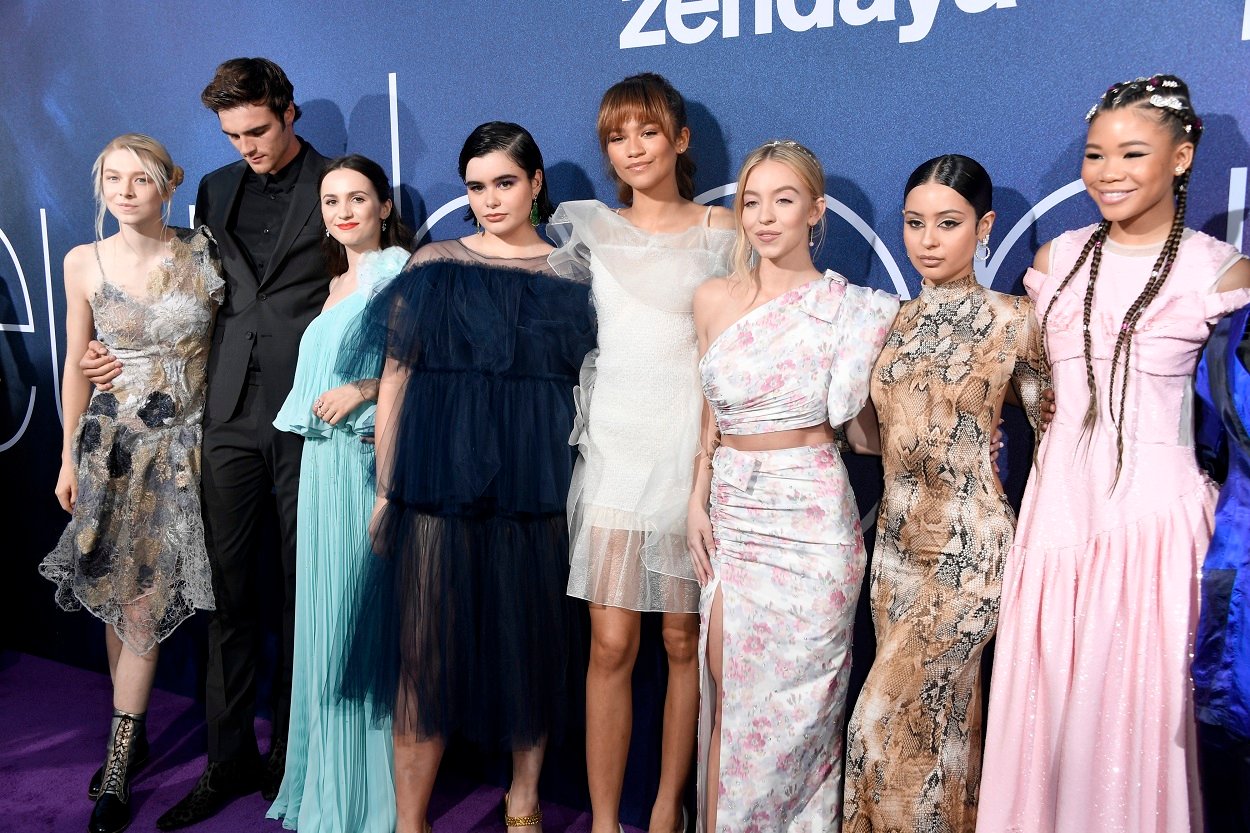 Since Euphoria has received so much acclaim since it premiered back in June of 2019, it's hard to believe that one cast member almost turned down their opportunity to be in the show. But Sydney Sweeney nearly did just that. Sweeney portrays Cassie Howard on Euphoria and is considered one of the show's breakout stars. However, she actually passed up her initial audition for Cassie.
Sydney Sweeney initially passed up her audition for 'Euphoria'
In a recent interview, Sweeney revealed that she was initially a bit unnerved by portraying a more risqué character. As Sweeney's character requires topless nudity, she was a bit too nervous to go out for the role at first. "What's crazy—and this is going to sound really bad—is when I first got sent the audition, I was too nervous to go do it," the Euphoria star told StyleCaster. "I grew up in a smaller town with my family, who are a little more conservative, and I was like, 'They're going to kill me if I do something like this.'"
Sweeney may have passed up the audition, but fate intervened on her behalf. When she got sent the audition for Euphoria a second time, she decided to throw caution to the wind and go for it. "The audition got sent again to me," she revealed. "I read it again, and I was like, 'This is so incredible. How could I pass an opportunity like this?' I'll just really try to explain this to my mom one day. I put myself on tape. I didn't even go in, and I ended up booking it off the tape."
Why Sweeney decided to join the cast of the hit HBO show
After Sweeney booked the job, she had an in-depth conversation with Sam Levinson (Euphoria's creator) and she decided to join the cast. While the nudity was still something that she had to work through, she appreciated that the nudity wasn't glamorized, but rather grounded in reality. Though she may have felt hesitant to do the nude scenes initially, ultimately, they left her with a sense of empowerment.
"I've been a self-conscious person, and after filming those scenes, in some way, I was like, I feel empowered," Sweeney shared with MTV about filming the nude scenes in Euphoria. "I feel like nobody can judge me. Like, I just, I put myself out there, and I feel the most confident me." Clearly, the talented actor made the right decision for her career. We're sure fans can't wait to see what's next from her.