'Euphoria' Cast Member Reflects on Filming in a 'Mental Facility' Where 40 People Were Murdered
Ask any member of the Euphoria cast and they'll tell you just how well they got along with one another. As the show boasts a pretty large ensemble cast, it can be a challenge for so many personalities to work together harmoniously. But, somehow, there is no drama on the set of Euphoria. In fact, Zendaya has praised showrunner, Sam Levinson, for casting no bad apples in the show.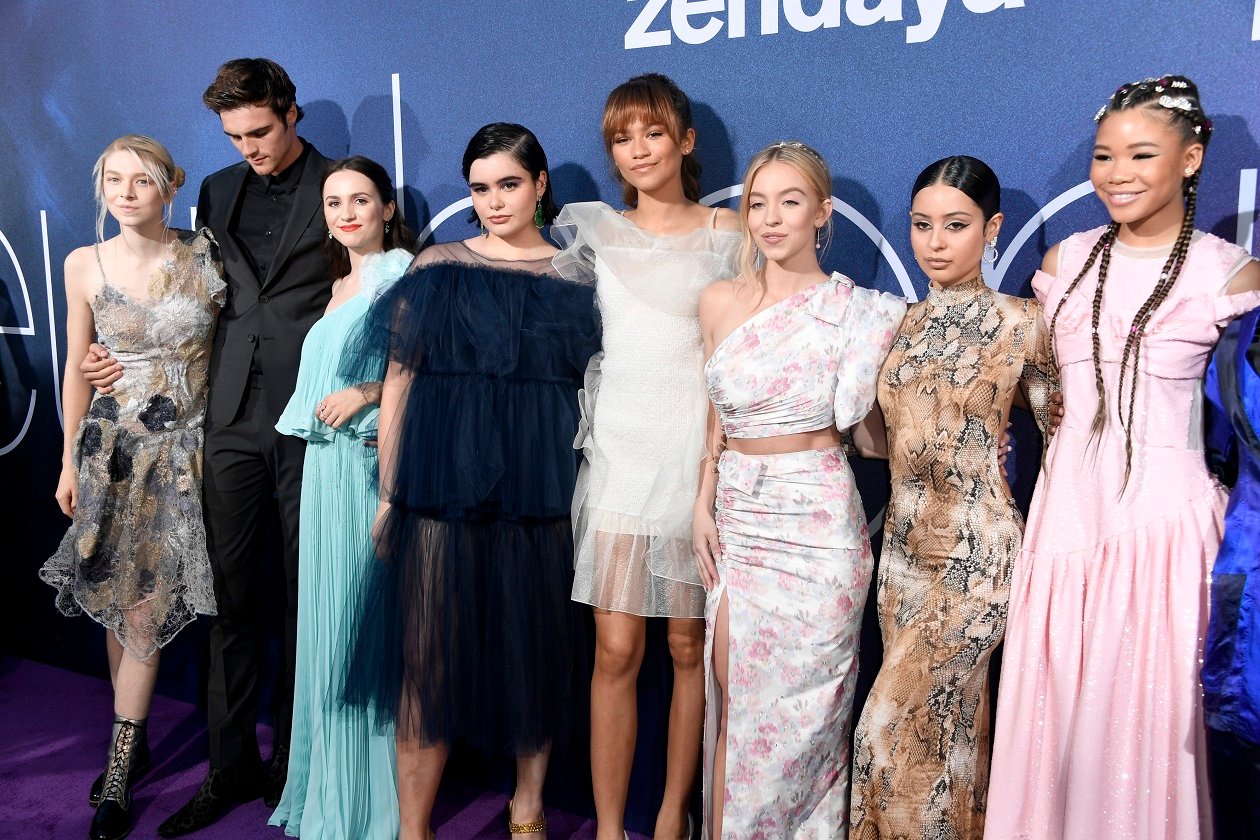 Because the cast of Euphoria got along so well, filming was truly a joy for them. Though they had to deal with some grueling 16-18 hour days and long night shoots, they still managed to have fun with one another. While things may have been grim while the cameras were rolling, when the director yelled cut, the cast enjoyed spending time together and getting to know one another better.
'Euphoria' had one outrageous on-location shoot
Most of Euphoria was shot on Sony's lot over a period of 8 months. However, occasionally, the cast shot on location at various places. One of the most sinister location shoots was actually a former mental hospital where the cast and crew shot on the very last day of filming for Season 1. In an interview with Collider, Sydney Sweeney, who plays Cassie on the show, reflected on what it was like to film there.
RELATED: 'Euphoria': Sydney Sweeney 'Refused to Sugarcoat' Her Character, Cassie
"We were filming at this old mental facility that got shut down because the mental patients escaped and murdered 40 of the groundskeepers, and now they say that the place is haunted," Sweeney shared about the last day of filming Euphoria. "Someone filmed a movie there a year ago, and the janitor started talking himself, and then randomly one of the cops that was on the movie. We were like, 'Oh, my god, and now we're filming here?!'"
Cast member, Sydney Sweeney, reflects on shooting at an old mental facility
Sweeney continued on to share that even though the location gave off very eerie vibes, that didn't stop her or the rest of the Euphoria cast from looking around. "We were exploring, and all of the lights were off and we went into the basement, where there was a morgue. It was the creepiest place that I've ever been to, and we were filming there, all day and all night. Nobody mentioned, 'Hey, people get murdered.'"
The Euphoria actress added that there were times that they were convinced that they were seeing ghosts. And the creep factor was only amplified by the dark and moody vibe that was being created for the show. "You'll notice that we use a lot of haze on the show, so imagine this old mental facility that's haunted, it's night and there are red lights and lots of haze. And you're like, 'Was that a ghost?'" Sweeney recalled.
'Euphoria' Season 2 has been significantly delayed
Clearly, the Euphoria crew isn't afraid to film at some places with some pretty intense energy. Personally, we can't wait to see what they dream up for Season 2. And while fans may have to wait much longer than they expected for a new season, two bridge episodes are coming in December of 2020 to hold them over.