'Euphoria': Zendaya Already Knows Where Rue Ends up; 'The Only Thing That Gets Me Through'
Euphoria has no shortage of talented actors in its cast and leading the pack is Emmy Award winner, Zendaya. With her Disney roots, many questioned how she would adjust to starring in a show with such adult themes. But Zendaya has more than proved her talent and range. She easily transformed into her character, Rue, and became a drug-addicted teen desperately trying to stay afloat.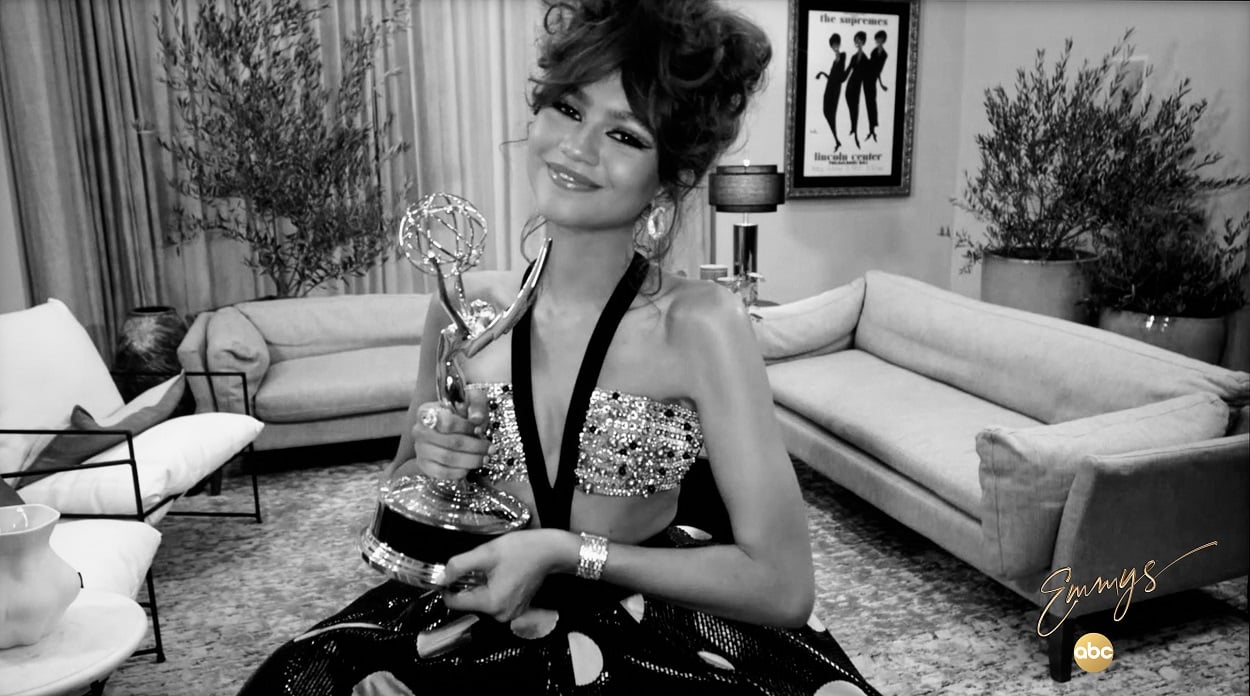 The cast of Euphoria has been very open about the complexity of their characters. In fact, that depth is what drew a lot of actors to their roles. Fans of the show have enjoyed learning more about each character and their unique backstory at the beginning of each episode. Of course, since the show is narrated by Rue, fans have the most access to her thoughts and idiosyncrasies. Therefore, her character development is amongst the easiest to follow. But what was the process for Zendaya building such a complex character?
'Euphoria' cast member, Zendaya shares how she developed her character, Rue
In an interview with Collider, Zendaya got canid about how she came to understand her character. As Rue is based on Sam Levinson (who created and wrote Euphoria) Zendaya had to find a way to inject some of herself into the role while also using her own imagination and what she knew about Levinson to inform her character choices.
"It grew from being [Levinson] to being a little bit of me, to becoming who Rue is," Zendaya shared about the development of her Euphoria character. "Now, she's a person of her own. There were little things, here and there, that slowly starts to turn into their own thing. She has this innocence that we found, as we went along. There's a little baby quality to her. You just want to love and protect her. It's like, 'Oh, you little teenie thing. You're so innocent and you don't know.'"
Zendaya's 'Euphoria' character is particularly complex
"But she's also just fuc*in' nuts, and does this horrible sh*t and ruins people, while she's this sweet, innocent thing." the Euphoria star added, citing the duality of her character. "It was about trying to find that balance. The first time I read the script, I wasn't like, 'Oh, she's so sweet and innocent and cute.' That's something that we found in her, as she grew up."
But what helps Zendaya navigate such a volatile character? According to the Euphoria cast member, she finds solace in knowing that Rue is going to be okay in the end. Since Rue is based on Levinson and Levinson is loved and successful now, that's what the actor holds on to whenever her character is going through something particularly difficult.
Zendaya knows how Rue's story will end
"The only thing that gets me through is knowing that Sam [Levinson] is who he is now, and has a wonderful, beautiful family." Zendaya shared about her Euphoria director. "That's gonna be Rue. So, in my head, Rue is gonna grow up and become a writer and director, and she's gonna have a family. That's what I hold onto. No matter what she goes through, this is the out product, so she's gonna be all right. That gets me through."