'Euphoria': Sydney Sweeney 'Refused to Sugarcoat' Her Character, Cassie
HBO's hit show, Euphoria may have made Sydney Sweeney more of a household name, but the 22-year-old has been working diligently on her career for the past decade. At the ripe age of 12, the talented actress knew that a career in entertainment was what she wanted. But, rather than just wish for it, Sweeny decided to work for it. She put together a PowerPoint presentation for her parents to let them know her plan of attack for taking Hollywood by storm. Now, 10 years later, the plan seems to be working out for Sweeny.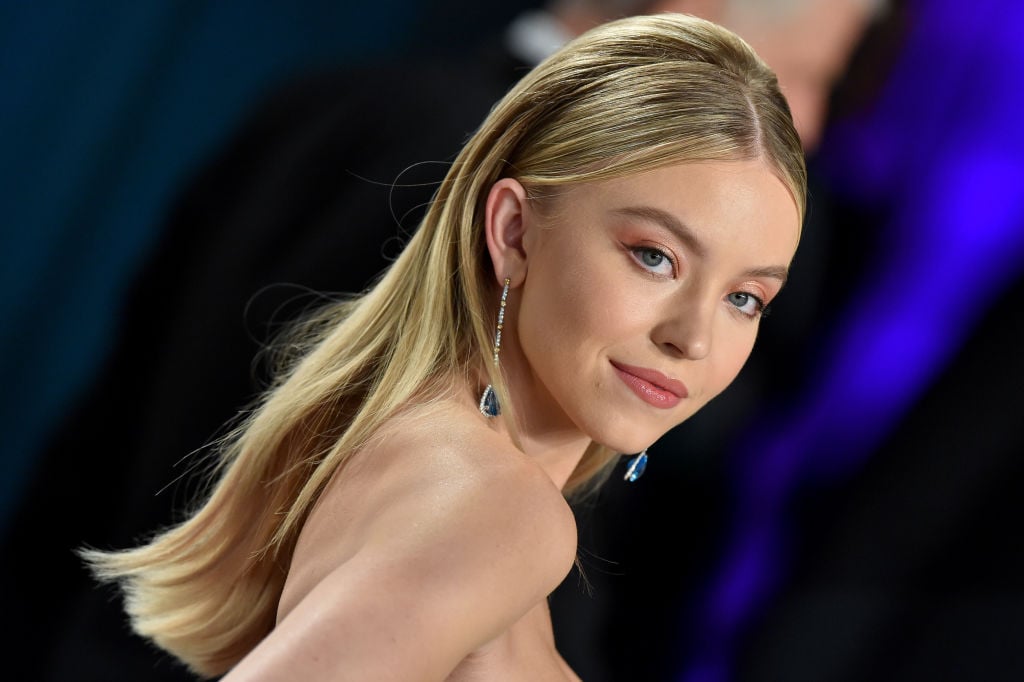 With credits in big hits like Euphoria, Once Upon a Time…In Hollywood, Under the Silver Lake, The Handmaid's Tale, and Sharp Objects, Sweeney's success is becoming harder to ignore. And whilst many people consider her to be an overnight success, that couldn't be further from the truth. Like many actors, Sweeney has put in her fair share of time and dedication into her craft. Starring in a Lifetime movie and less popular shows, she's slowly built a resume that she can be proud of.
Sydney Sweeney gets candid about her career
In a recent interview with Paper Magazine, Sweeney got candid about how much time and energy she put into her career before landing roles like the one in Euphoria. "A lot of people are like, 'Wow it happened so fast,' but it was a lot of hard work for years," the 22-year-old admitted. She expressed gratitude that she's achieving success in a time where Hollywood seems to be valuing stories about women and girls more and more.
Sweeney has also been strategic with the roles that she's accepted in her career. She enjoys being able to embody characters who have a different worldview than her. Furthermore, she has stopped herself from being pigeonholed into a specific type of character by taking on roles that are wildly different from one another. This is a wonderful way that Sweeny is shooting for longevity in her career.
Sweeney's 'Euphoria' character, Cassie Howard
One character who is especially different from Sweeney is her role in Euphoria. In the HBO fan-favorite series, Sweeney plays Cassie Howard. At first glance, Cassie seems to be the embodiment of the typical "popular girl" trope. She's blonde and beautiful and all the boys seem to be captivated by her. Yet, there's also a level of softness and vulnerability that Sweeney brings to the character.
Sweeney's Cassie might be popular, but she's also a sweet girl who refuses to wield her popularity and beauty like a weapon. Instead, you find yourself empathizing with her Euphoria character and rooting for her success. It's clear that Cassie's beauty has caused her to have issues of her own. She copes with slut-shaming and unwelcome physical advances frequently. Furthermore, her home life is far from perfect. Her father abandons her and her sister, and her mother is an alcoholic.
Keeping Cassie as real as possible
It was really important for Sweeny to portray her Euphoria character with depth. Calling her character "very relatable", Sweeney revealed that she, like many of her castmates, worked closely with the show's creator, Sam Levinson, to make sure that Cassie was a real as possible. She declared that she "refused to sugarcoat" anything and fought to make Cassie someone that Generation Z could identify with. Clearly, that rawness did wonders for Cassie's storyline and the show as a whole. We can't wait to see what next for Cassie in Euphoria's sophomore season.