'Euphoria': Hunter Schafer's Character, Jules, Is Actually Based on Her
It's no secret that HBO's hit drama, Euphoria, is filled to the brim with talented actors. Hunter Schafer, who plays the role of Jules brilliantly, in particular, is being called a breakout star for the deeply moving show. On-screen, Schafer manages to exude both confidence and vulnerability, both mystery and openness. There's a level of fluidity and nuance to Jules that Schafer manages to capture to a tee. What's even more impressive is that prior to joining the Euphoria cast, Schafer had never acted before.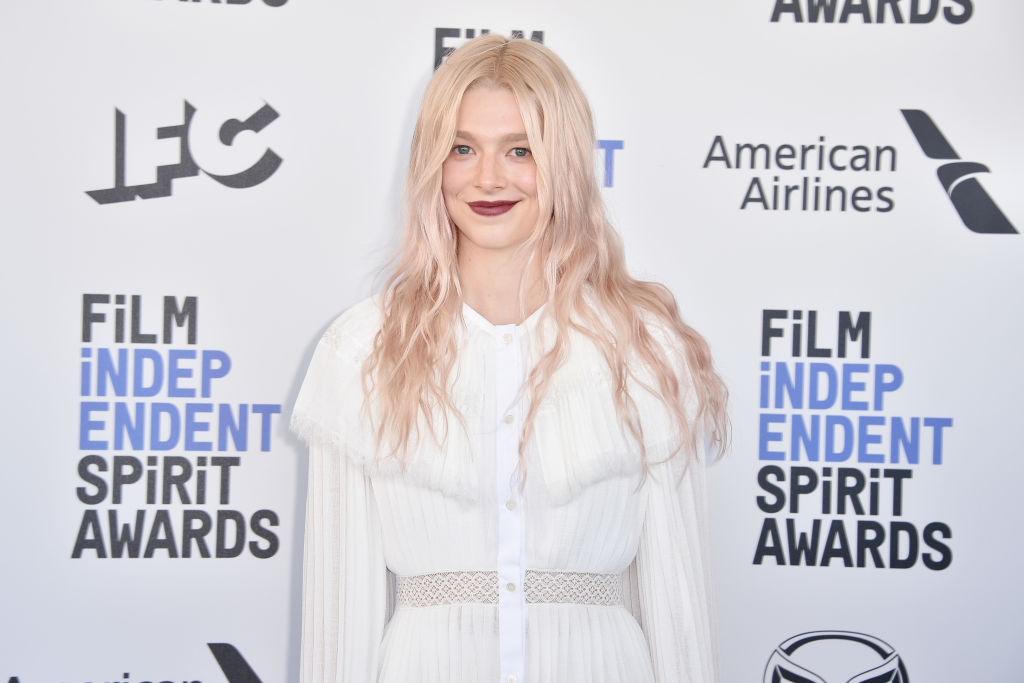 The importance of diverse characters in Euphoria
Though the 21-year-old made her acting debut with Euphoria, Schafer has been around cameras for a little longer. She got her start as a model before she successfully bought Jules to life. The character that Schafer portrays on the hit drama has truly been impactful. Not only does Jules grapple with difficult issues that many teens and adults face, but she also has been essential to helping people better understand the trans community. What's especially unique about the character of Jules is that being trans is just one facet of her identity, rather than it being all-encompassing. In the past, when there has been trans representation in fictional shows, the characters have often been painted as one dimensional in contrast to cisgender counterparts.
Jules is based on Hunter Schafer
Schafer feels deeply connected to her Euphoria character and a large part of that is likely due to the fact that much of Jules is based off on her and her life experiences. In a recent interview with V Magazine, the actress and model opened up about what it was like to share facets of her experience in such a public way. She confessed that it was difficult at first because she was so accustomed to just getting through the challenging parts of her experience instead of really sitting in them.
"It didn't feel natural at first. Part of surviving [that] experience was just, like, getting through shit. Letting it rest, and not addressing it. I think that's what I had been [doing] up to that point: just going and going, fighting to be on the other side of my transition. There was so much that I was working towards, and I was so excited to [be out of] North Carolina that I don't think I'd ever looked back on [that experience]," the Euphoria star shared.
Reliving her past
Having to relive her past experiences often contributed to Schafer's discomfort. Sometimes, while filming a scene, she would be triggered with memories from her own personal history and that would, oftentimes, find its way into a scene. "That's what felt unnatural, I was like, "Oh shit." And remembering things that I hadn't thought about until [that point]. That happened throughout the entire season: As we worked through different scenes, I'd have to remember a new detail, to dig up an artifact from within myself, and hold onto that moment for the scene," Schafer recalled about her experience of filming the first season of Euphoria.
Schafer credits Sam Levinson for helping her bring Jules to life
Fortunately, Schafer had a very supportive team who worked closely with her on Euphoria and made her feel safe enough to explore some of the more challenging parts of her past. "I don't know if I've ever worked closer with anyone than Zendaya on Euphoria. It was such an extensive process, and a very intimate one. And also Sam Levinson, [showrunner and creator for Euphoria], who helped me get to those places I hadn't been since I was a teenager," Schafer shared. We commend the actress for being brave enough to share some of her story with the world. We can't wait to see what Jules has in store for us in season two.