'Euphoria': Zendaya on Telling a 'Love Story that Hasn't Been Told or Seen Before'
It would be fair to say that Euphoria started gaining mass attention even before it aired. Headlined by former Disney darling, Zendaya, the trailer for the show caused a bit of uproar because of its dark themes. However, it has become one of the standout dramas that accurately depict the experiences of Gen Z making their way in the world.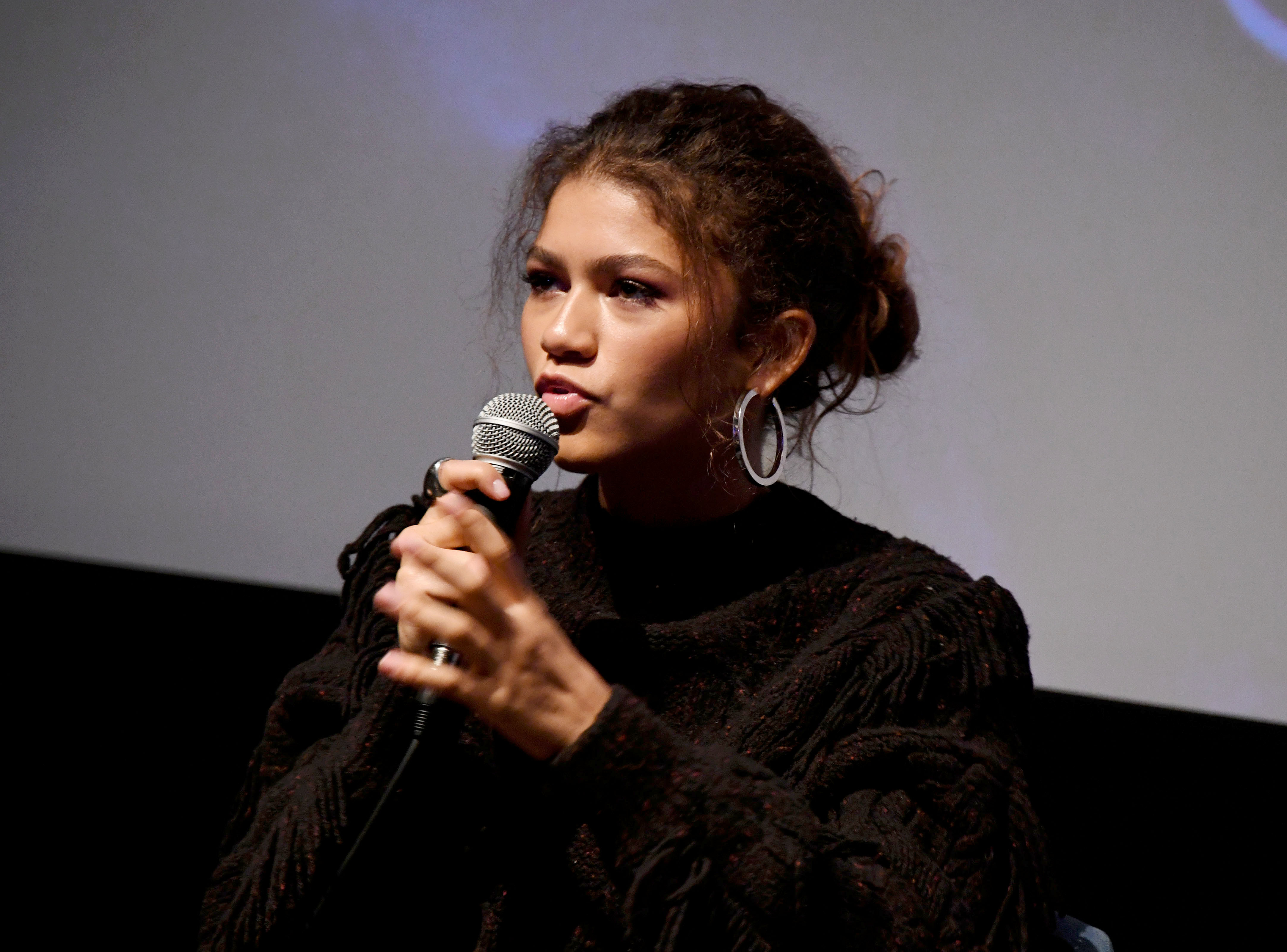 With themes like identity, sexuality, and addiction, there's certainly lots to unpack within the HBO drama. But, at its core, it's a story about love and the lengths that people will go to to achieve it or protect it. There's no shortage of intimate relationships within Euphoria, but one that truly stood out to viewers was the relationship between Jules and Rue.
A brief recap of Jules and Rue's relationship in 'Euphoria'
Rue and Jules (or Rules as fans of the Euphoria like to refer to them as) have a truly unique connection. Starting out as friends, there seemed to be a level of unconditional love and support (which borders on co-dependency at times) between the pair. Naturally, this was only heightened when the pair developed romantic feelings for each other.
But, to make things more interesting, and somehow more relatable, their love story doesn't have the restriction of monogamy. During the first season of Euphoria, Jules makes it clear to Rue that while she loves her, she also is in love with someone else also. This deviation from the typical teenage narrative makes for more dynamic and compelling storytelling. In a recent interview with Variety, Zendaya talks about how grateful she is to be telling such a unique love story.
A unique love story
"Rue and Jules is a relationship about pure love. I think it was love at first sight for Rue. I think the first time she sees her, she's like, 'I have to be in this girl's life.' That's why she invites herself to her house. I think it's beautiful to watch Hunter [Schafer] because this was her first acting job. I'm just lucky to be able to be part of that really special love story that hasn't been told or seen before," Zendaya shared about her character and her Euphoria experience.
The castmates formed a unique bond
Naturally, filming a love story makes for an intimate experience. Thus, it's no surprise that Zendaya and Schafer have developed a close relationship. In an interview with V Magazine, Schafer got candid about what it was like to work with someone in such an intimate way. "I don't know if I've ever worked closer with anyone than Zendaya on Euphoria. And also Sam Levinson [the show's writer and creator], who helped me get to those places I hadn't been since I was a teenager," Schafer shared.
How will the characters interact in 'Euphoria' Season 2?
Both Schafer and Zendaya are looking forward to seeing how their characters' love story progresses in Euphoria Season 2. Schafer is personally hoping that Jules will be able to prioritize herself and her happiness a bit more in the sophomore season. Things certainly seem to be headed in that direction since she made the choice to leave Rue at the train station in the season finale. Though production is currently paused for Euphoria season 2, we can't wait to see what happens when things are back up and running.