'Euphoria': Zendaya Says Rue Represents 'a Different Way My Life Could've Gone'
When former Disney darling, Zendaya, was first cast in the hit HBO drama, Euphoria, quite a few people were skeptical. While nobody doubted that the 23-year-old had talent, her character, Rue, was drastically different from anything the actor had done it the past. While Zendaya's track record is squeaky clean, her Euphoria character is anything but. Rue is a 17-year-old drug addict who, at least at the beginning of the series, has no interest in getting clean.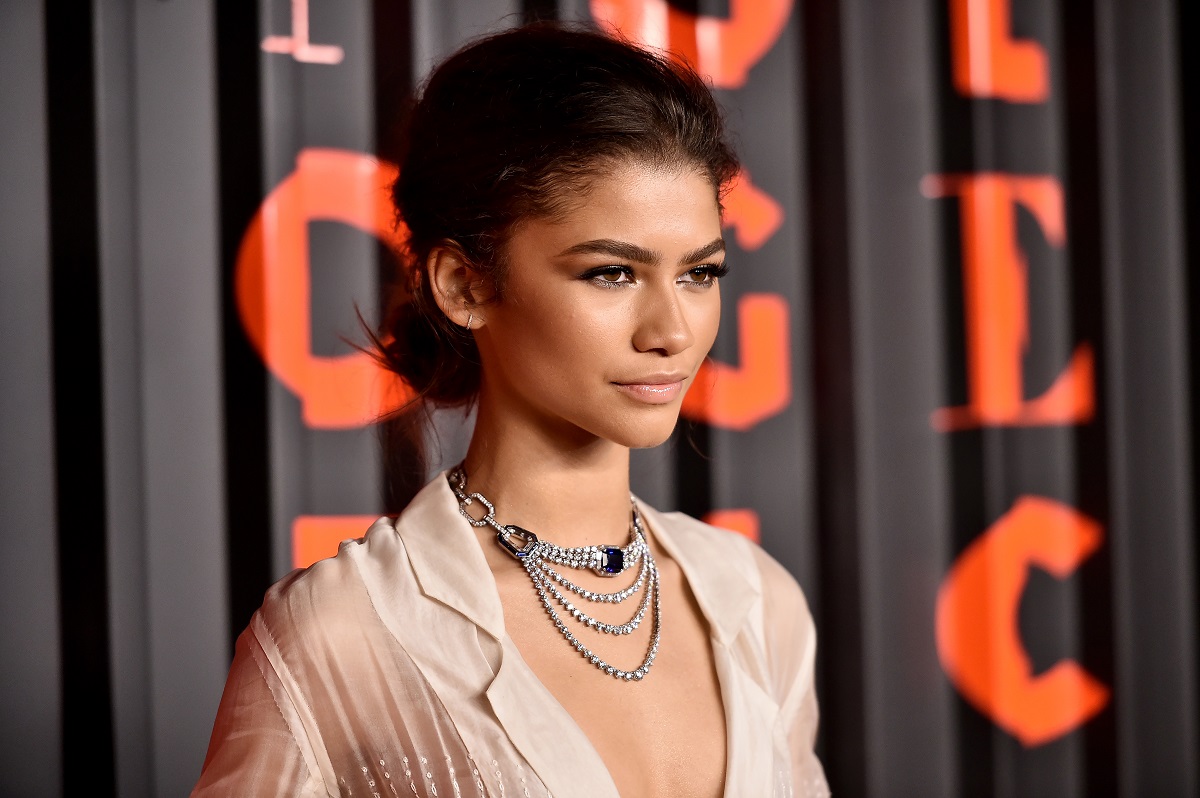 Though people may have doubted Zendaya's ability to portray a darker character than she was accustomed to, she has more than risen to the challenge. From Euphoria's series premiere, it became evident that Zendaya was capable of shattering any and all expectations that the public may have had for her. Throughout the season, the Shake It Up alum displayed a wonderful command of her emotions and delivered solid, versatile, performances.
Zendaya feels very connected to her 'Euphoria' character
But, how was Zendaya able to get into character for a person whose life seems so different from her own? According to the model, her Euphoria character isn't as removed from her as people think. Though she acknowledges that there are stark differences between herself and Rue, she states that she's always felt a sense of familiarity with her. In a recent interview with Variety, she opened up about the kinship she feels with her character.
"Rue is obviously very different from me, but there's something that feels like home. Something that feels very stepping into shoes that you somehow already have worn before. I just felt like I was falling into her a lot. I'm sure you can relate, but that feeling of when a character feels like they're your sister or your best friend. I care about Rue as if she's someone in my life. And I just want her to be OK," Zendaya shared about her Euphoria character.
Rue represents a different version of Zendaya
Another reason that Zendaya feels such a connection to Rue is because she feels like her life could have easily led her down the same path as Rue. Though the Euphoria actress has always seemed to be on the straight and narrow, far too often child stars end up experiencing issues with substance abuse. One only has to look at the past few decades of former Disney stars to see that the industry can easily take a toll on a person, especially if they are young and impressionable.
Zendaya is looking forward to filming 'Euphoria' Season 2
"In many ways, I feel like Rue is just me in another version of my life or a different way my life could've gone," Zendaya revealed. Fortunately, Zendaya is faring a lot better than Rue and has plans to continue to do so. With the success of the first season of Euphoria, fans are chomping at the bit for the sophomore season. Thanks to the coronavirus (COVID-19) pandemic, production on season 2 has been halted; but Zendaya is looking forward to getting back to work when it's safe to do so. We can't wait to see what she does with her character next.