'Euphoria' Dropped a 'Grey's Anatomy' Easter Egg That Some Fans Think Is Just 'Evil'
Euphoria fans believe the HBO series included a Grey's Anatomy nod in the season 2 episode "Ruminations: Big and Little Bullies." Find out what the easter egg was, plus why fans are calling it "evil." 
[SPOILER ALERT: Spoilers ahead for Euphoria Season 2, Episode 3.]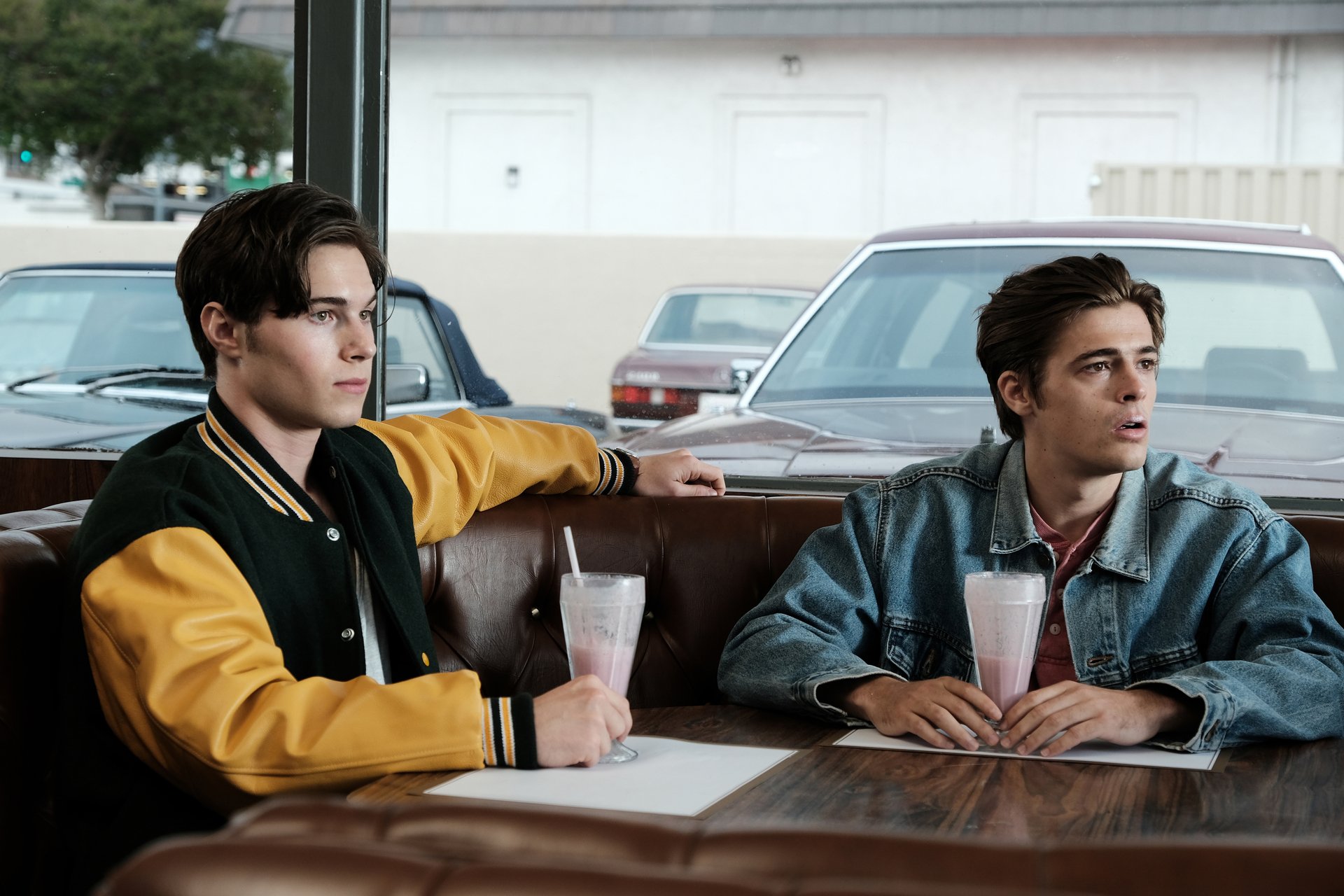 'Euphoria' Season 2 includes a 'Grey's Anatomy' easter egg 
In the dark HBO drama, Eric Dane plays Cal Jacobs, father of the sexually confused and misogynistic Nate (Jacob Elordi). But fans of Grey's Anatomy recognize Dane as Dr. Mark Sloan (a.k.a. Dr. McSteamy). 
For those of you who aren't familiar with Grey's, Dr. McSteamy was Dr. Derek Shepherd's (Patrick Dempsey) former bestie. After Mark slept with Derek's wife, Dr. Addison Montgomery (Kate Walsh), the two had a falling out. 
In Euphoria Season 2, Episode 3, fans get a look at Cal's past. The episode highlights his high school career as a wrestler, focusing on his relationship with his best friend, Derek (Henry Eikenberry). After graduation, Cal and Derek lean into the tension mounting between them and kiss at a local gay bar. 
As the dark drama is wont to do, Cal's happiness is short-lived. The morning after embracing his sexuality, he learns his girlfriend Marsha (Rebecca Louise) is pregnant with Nate. 
Fan reactions to the 'Grey's Anatomy' nod in 'Euphoria' 
It didn't take fans long to catch on to the Grey's Anatomy nod in Euphoria. "The writers naming Cal's best friend Derek is really evil," said one fan on Twitter. Several fans agreed in the comments, saying how their minds instantly went to Grey's upon hearing Derek's name. 
"Evil" is one way to describe it, considering both characters are dead in the Grey's Anatomy universe. Dr. McSteamy died in a plane crash; Dr. McDreamy died in a car accident. 
"Cal's best friend's name being Derek though?!" tweeted another user. "Sam Levinson knew what he was doing."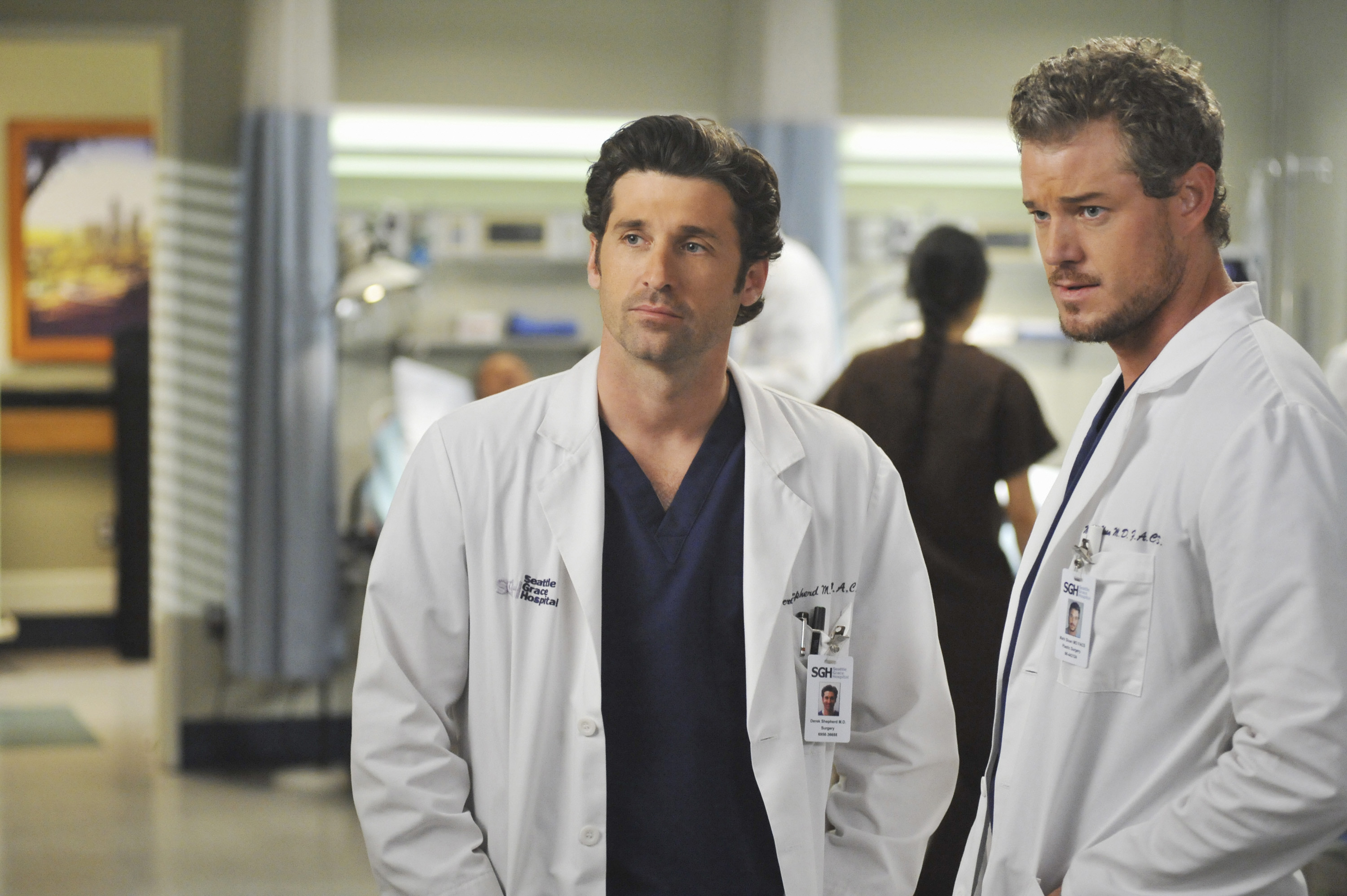 "It is only right that Patrick Dempsey comes back to play as grown-up Derek," said another fan, hopeful to see more from Cal and Derek's story. 
What else happened in 'Euphoria' Season 2, Episode 3? 
There was plenty to unpack outside of Cal's youth in Euphoria Episode 3. Rue (Zendaya) relapses and highlights her plan to hide her drug use from family and girlfriend Jules (Hunter Schafer). "In all fairness, I did say in the beginning I had no intentions of staying clean," she says directly to cameras. 
We also learn Rue's new drug connection, Elliot (Dominic Fike), is sexually fluid and that he might be interested in both Rue and Jules. As Rue dives deeper into her addiction, Jules spends more time alone with Elliot. 
Meanwhile, Cassie (Sydney Sweeney) starts getting up at 4 AM each day to perform a self-care routine she hopes will get Nate to notice her. Lexi (Maude Apatow) decides to write a play called This is Life, Kat (Barbie Ferreira) sits through a painful dinner with Ethan's (Austin Abrams) parents, and Maddy (Alexa Demie) ends up in Nate's arms at the end of the episode. 
Watch new episodes of Euphoria Sunday nights at 9 PM ET on HBO.