'Euphoria' Episode Titles Are Often Inspired by Music — but Not Always
Euphoria has had some pretty interesting episode titles since the beginning. The show's titles might sometimes seem vague, leaving fans wondering where the name came from. It turns out that many of the show's titles were inspired by music. Some also took their inspiration from literature and art.
Many 'Euphoria' Season 1 episodes are named after songs
Euphoria Season 1 first aired in 2019. It appears that 5 of the 8 episodes in this season are named after song titles. Episode 2 is titled "Stuntin' Like My Daddy." It focuses on Nate Jacobs and his rather disturbing relationship with his father. In 2006, Birdman and Lil Wayne released a song by the same name.
Episodes 3-6 also have song title names. These include "Made You Look" (a 2002 song by Nas), "Shook Ones Pt. II" (a 1995 song by Mobb Deep), "'03 Bonnie and Clyde" (a 2002 Jay-Z and Beyoncé song), and "The Next Episode" (a song by Dr. Dre featuring Snoop Dogg).
Episode 7, "The Trials and Tribulations of Trying to Pee While Depressed," refers to Rue's inability to get up and use the bathroom during her depression, which eventually leads to a kidney infection. The season 1 finale, "And Salt the Earth Behind You," is a line Rue says after Jules states she'd burn their town to the ground if she could.
'Euphoria' Season 2 episode titles are also inspired by art and literature
It seemed like Euphoria Season 2 would continue to use music as its inspiration. Episode 1 "Trying to Get to Heaven Before They Close the Door" could be a reference to "Trying to Get to Heaven" by Bob Dylan. Episode 2, "Out of Touch" is the name of a Hall & Oats song.
However, the trend in Euphoria episode titles shifted with episode 3, titled "Ruminations: Big and Little Bullys." According to Vulture, this title is derived from a painting by Robert Rauschenberg, in which he reflects on his early life. Episode 4's title "You Who Cannot See, Think of Those Who Can," is a phrase that was often touted by French Surrealists, according to metmuseum.org.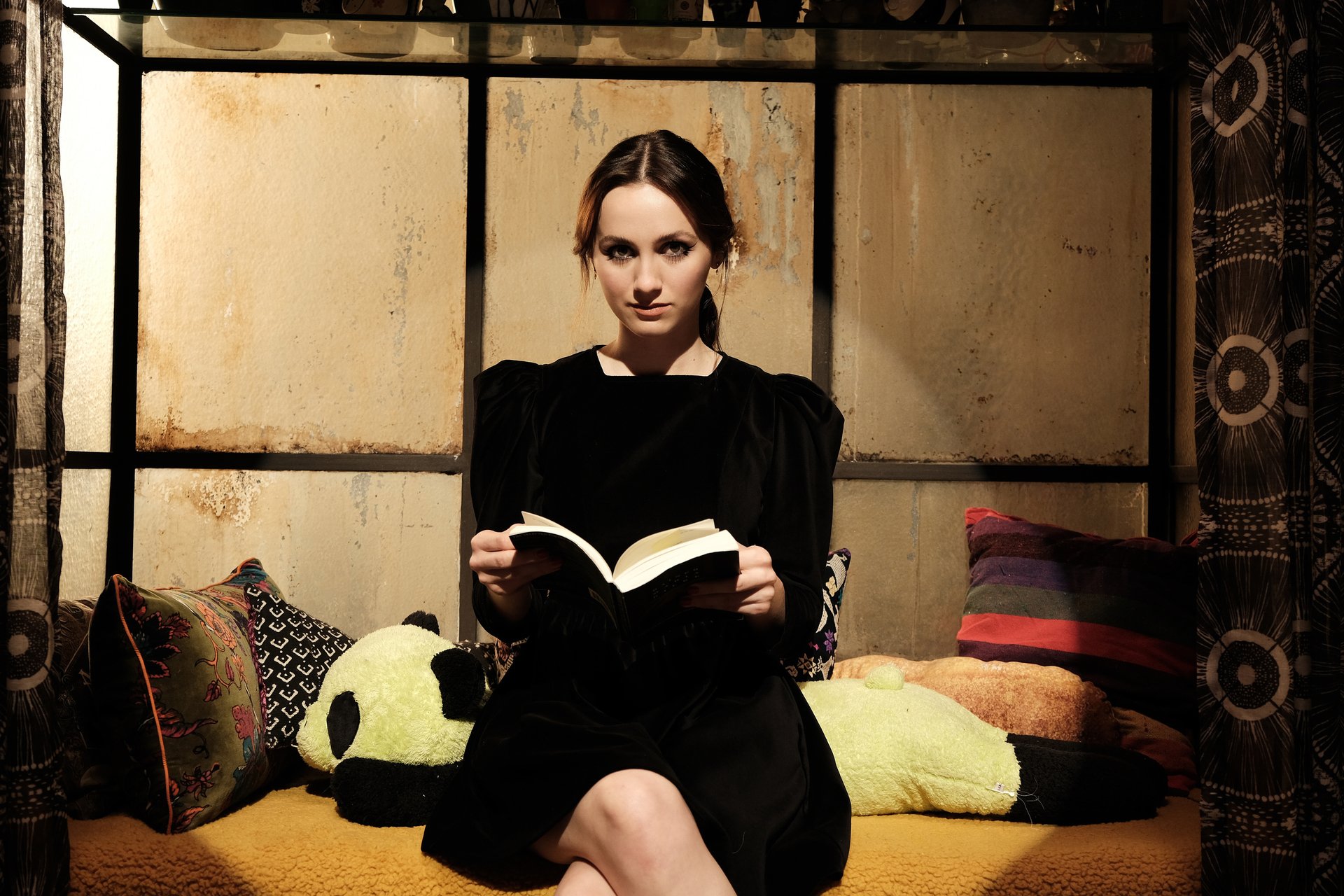 Literature comes into the mix with episodes 5 and 7. "Stand Still Like the Hummingbird" and "The Theater and It's Double" are both references to book titles. Episode 6, "A Thousand Little Trees of Blood," is a line from a poem about the martyrdom of Saint Eulalia. Episode 8, "All My Life, My Heart Has Yearned for a Thing I Cannot Name," is a quote from the book Mad Love by André Breton according to goodreads.com.
What are the 'Euphoria' special episodes named after?
Between seasons 1 and 2, HBO released two special episodes. The first one focused on Rue in the aftermath of her decision not to board the train with Jules. Part II took place around the same time, from Jules's perspective. In part 1 Rue talks to Ali at a diner. While there, a waitress named Marsha tells Rue and Ali that she has been clean for 17 years. She also recalls a saying her grandmother used to say, which is the name of the episode, "Trouble Don't Last Always."
Part II focuses on Jules attending a therapy session. While there, she shares that she is considering going off her hormone replacement therapy. Jules comes to the realization that much of her ideas around feminity have centered around what men would find attractive.
It's not clear exactly where the episode's title, "F*** Anyone Who's Not a Sea Blob" comes from. However, it could be inspired by a mysterious creature that was on display in a Paris zoo in 2019. According to Forbes, this fascinating blob has "almost 720 sexes." Jules and Rue also both make references to the ocean in their respective special episodes.
All episodes of Euphoria are currently streaming on HBO Max.
RELATED: 'Euphoria': Chloe Cherry Reveals Biggest Difference Between HBO Series and Porn