'Euphoria': Eric Dane's Experience 'Leading a Double Life' Lends Itself to Playing Cal Jacobs
Find out how Eric Dane's personal life helps him become 'Euphoria's Cal Jacobs, a family man with many dark secrets.
Cal Jacobs is a complicated Euphoria character, but Eric Dane gets him. Find out how Dane's experience with prescription drugs helps him embrace Cal Jacobs' double life in Euphoria.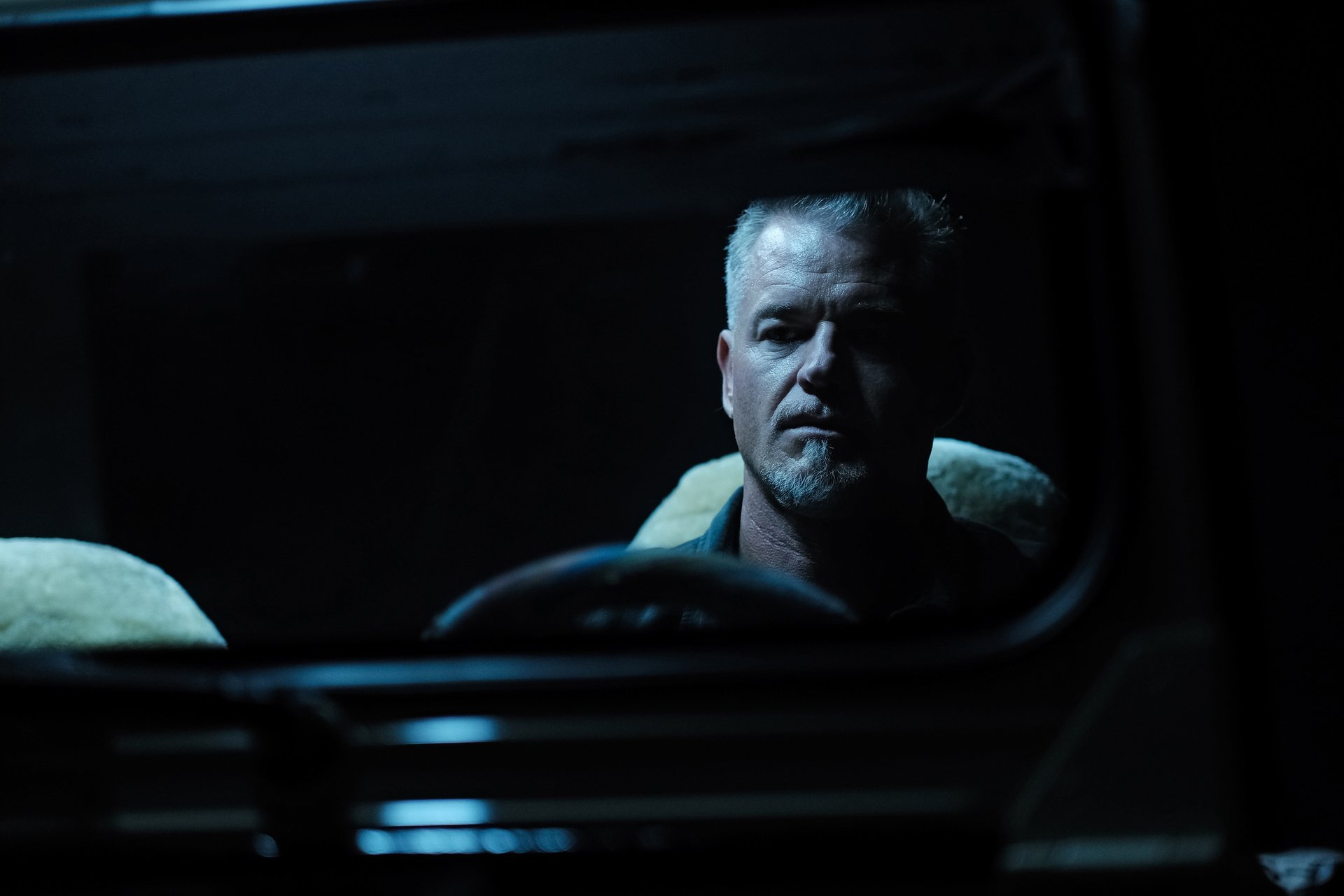 Cal Jacobs owns his sexuality in 'Euphoria' Season 2
Euphoria Season 2 dives into Cal Jacobs' teen years. In episode 3, fans get to see young Cal (Elias Kacavas) in high school. The episode explores his friendship with Derek (Henry Eikenberry), who he lusts for despite his relationship with Marsha (Rebecca Louise). When Cal gets the courage to give in to his feelings for Derek, he learns Marsha is pregnant and decides to stand by her. 
In the next episode, present-day Cal goes back to the bar where he first kissed Derek as he tries to cope with the life he lost by repressing his sexuality. Cal does get to liberate himself slightly in the final moments of episode 4 when he delivers an honest monologue to Marsha (Paula Marshall), Aaron (Zak Steiner), and Nate (Jacob Elordi). 
"I think I'm lonely," Cal starts. "I'm not allowed to form an emotional connection, and I'm an emotional guy. You f***ers backed me into a corner, but you know what? I think you set me free. So, this is farewell." 
Eric Dane 'understands what it's like to lead a double life' 
Dane relates to his Euphoria character on a multitude of levels. "I understand what it's like … to have secrets and to have to live keeping those secrets from people," he told Glamour in August 2019. 
"I've certainly had my struggles with alcoholism, drug addiction, mental health, and I know what it's like to have to put up a facade and have an external experience not match the internal experience," he continued. Dane entered rehab in 2011 to "address issues with prescription drugs" (via The Los Angeles Times). 
Dane's personal experience helps him bring Cal Jacobs to life on screen. "I felt like that was my strongest asset in trying to articulate what the guy's going through."
'Euphoria' Season 2 finale might feature Cal Jacobs 
After his intensely emotional monologue in season 2, episode 4, Cal takes a Jacobs family photo off the wall and leaves. Fans haven't seen the character return in episodes since, but many are hopeful they'll see Cal again this season.
Dane is credited in the season 2 finale on IMDb. But this doesn't mean Cal's return will necessarily happen. The character could appear in a flashback or dream sequence, perhaps explaining the trauma Nate Jacobs suffered as a child. 
One thing is for sure; Cal's story isn't over. "It's gonna be a big breather before he heals everything with his family," Dane said in an interview with SiriusXM. "I don't know if that's going to happen quickly. I don't know what dynamics we're going to play in the future." 
Dane hopes Cal and Nate can mend their relationship at some point in the HBO series. "I think that's what he wants," the Grey's Anatomy alum continued. "When Cal is on the landing, and he says that Nate was his biggest regret, I feel like his birth was his biggest regret or his existence was his biggest regret. I think it was more of a, 'My biggest regret is I failed you as a father.'"
Watch the season 2 finale of Euphoria Sunday, Feb. 27 at 9 p.m. ET on HBO and HBO Max.