'Euphoria': Some Fans Are Concerned About Sydney Sweeney's Nude Scenes
Euphoria has become something of a phenomenon. Ever since the dark drama premiered on HBO back in 2019, it has captivated audiences. The show features an ensemble cast, headlined by Zendaya, and has created quite a few breakout stars. Sydney Sweeney has certainly received quite a bit of attention for her role on the hit show.
On Euphoria, Sweeney portrays Cassie Howard. Like many young people, Cassie longs for romantic love, but she's had a rocky road. Thus far, viewers have watched Cassie be exploited by boyfriends whom she believed loved her. And, because Cassie's nudes have leaked, she's received an unfair reputation for being a slut.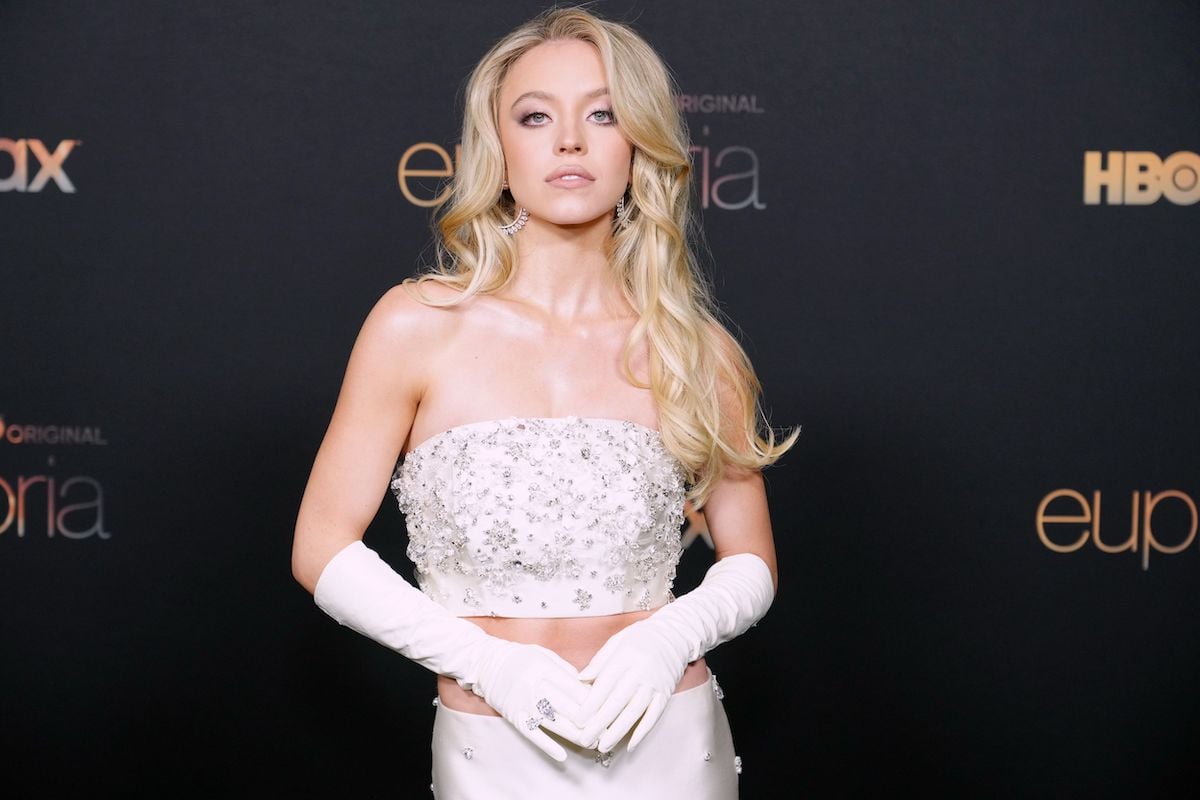 Sydney Sweeney reveals there were initially even more nude scenes for her 'Euphoria' character, Cassie Howard
Because of the nature of her character, Sydney Sweeney has been required to do both sex scenes and nudity for Euphoria. In an interview with Independent, the actor-producer revealed that she feels safe advocating for herself when it comes to the nudity that the role required.
"Sam [Levinson, Euphoria's writer and director] is amazing," Sweeney shared. "There are moments where Cassie was supposed to be shirtless and I would tell Sam, 'I don't really think that's necessary here.' He was like, 'OK, we don't need it'. I've never felt like Sam has pushed it on me or was trying to get a nude scene into an HBO show. When I didn't want to do it, he didn't make me."
Some 'Euphoria' fans feel Sweeney's nudity on the show is gratuitous
But even though Sweeney seems comfortable while filming her nude scenes, Euphoria fans are still seeing red flags. While there's plenty of nudity to go around on Euphoria, Cassie seems to be naked more than most. The fact that there were even more potential scenes that would have required Sweeney to be nude rubs many people the wrong way.
"You mean there was [sic] supposed to be MORE scenes where she's naked?" one person on Twitter penned in reaction to Sweeney's interview. "It's like half her scenes wtf."
Others call out the age of Sweeney's character
Other people acknowledged that Sweeney is an adult and fully capable of making decisions regarding her body. But, while Sweeney is a 24-year-old, her Euphoria character certainly is not. Cassie is only a senior in high school, meaning she's still a teenager. Some people can't understand why Levinson feels that it's appropriate to do so much nudity for characters who are so young.
"This is so weird because this is a show about minors," another person on Twitter shared.
Other popular TV shows featuring teens don't have nearly as much nudity
On Oh No They Didn't, Euphoria fans used comparisons to other popular teen dramas, such as The O.C., to call out what they deemed to be unnecessary, inappropriate, or gratuitous nudity.
"Sydney is an adult, so I'm not going to tell her how she should feel about doing these scenes because that's her business, and if she feels they are positive then good for her," one user penned about the Euphoria star. "However, this is a show about TEENAGERS. I shouldn't be seeing nude teens so regularly-(or even at all) WTF. I know it was on a different network, but I wasn't seeing Marissa Cooper's tiddies every episode or even anything like that, and it's because you know, they were in high school!!!"
Others felt like Sweeney's nude scenes, in particular, are incredibly exploitative, especially in comparison to the rest of her Euphoria cast. "She literally has been naked on this show since the first episode," another person penned. "They saw the reaction (from gross men) regarding her body, and now are fully exploiting her. I hate it."
Some fans were deeply uncomfortable with Nate and Cassie's sex scene in the 'Euphoria' Season 2 premiere
One scene, in particular, that caused fans to express concern came from the Euphoria Season 2 premiere. While Cassie and Nate were hooking up, the camera chose to focus on Sweeney's breasts for a long moment rather than on her or Jacob Elordi's faces. This made quite a few Euphoria fans feel like Sweeney was being exploited.
"What was the reason for having the camera linger on her breast/nipples during the bathroom scene, in [the] season premiere of season 2?" one Euphoria fan questioned on Oh No They Didn't. "There's literally a scene just focused on her breasts. Nate and Cassie are talking but we only see her breasts. What's the reason?"
While it's great that Sweeney feels safe and comfortable advocating for herself, it's clear that fans are still taking issue with the ways she, and her character, are being treated. Considering Euphoria is made for adults, seeing teen characters consistently nude seems a bit jarring to some. We can only hope that, in the long run, Sweeney continues to think of her time on Euphoria as safe and collaborative.