'Euphoria': Fans Will See Fezco's 'Softer Side' in Season 2
In a recent interview with GQ Magazine, Angus Cloud revealed that Fezco's 'softer side' will be shown in season 2 of 'Euphoria.'
The second season of Euphoria premiered on HBO on Jan. 9 with an episode titled "Trying to Get to Heaven Before They Close the Door." The episode gave Fezco's (Angus Cloud) backstory and focused on him as a character. In an interview with GQ Magazine, Cloud revealed that fans of Euphoria will see Fezco's "softer side" in the new season.
[Spoiler alert: This article contains spoilers for season 2 episode 1 of Euphoria.]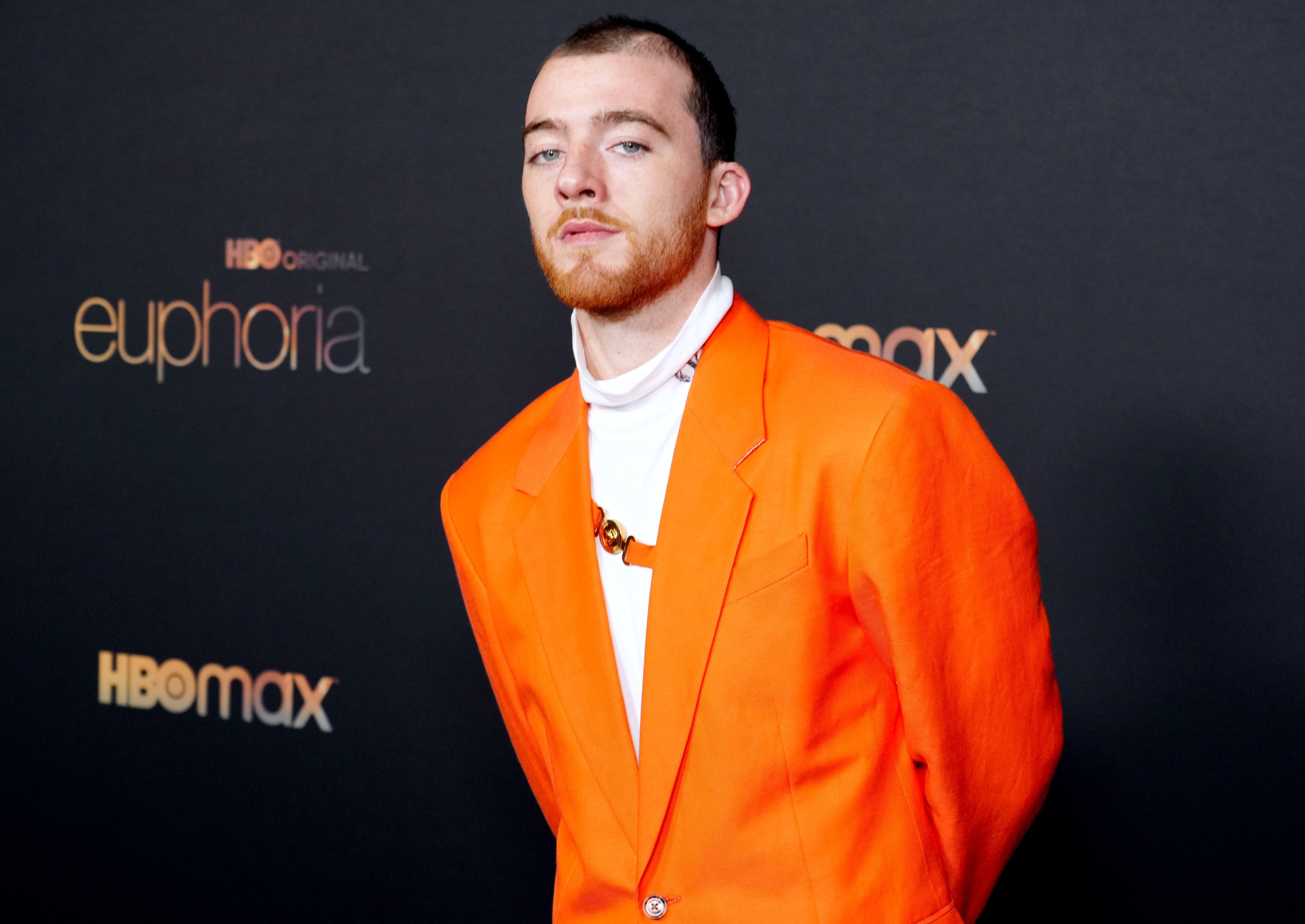 Fezco beat up Nate in the new episode of 'Euphoria'
In "Trying to Get to Heaven Before They Close the Door," the characters of Euphoria celebrate New Year's Eve together at a party. At the end of the episode, Fezco beats Nate Jacobs (Jacob Elordi), and the scene ended up becoming a fan-favorite moment.
"Yeah he definitely had it coming. It's well deserved. It was good to read that in the script. I was like, 'Hell yeah, there you go!' Snitches get stitches. Code of the streets right there," Cloud told GQ Magazine about the scene.
The actor added, "I don't think he came to the party to do that, no. It was fun because he saw… That's his enemy at that point, so he sees his opportunity and it had to get handled."
Season 2 of 'Euphoria' will show Fezco's 'softer side'
The season 2 premiere of Euphoria gave fans of the show a glimpse of Fezco's backstory and how he became a drug dealer. While the episode ended with him beating Nate, Cloud told GQ Magazine the new season will show his character's "softer side."
In the interview, Cloud said:
"I'm excited for y'all to see how he kind of comes out of his hard shell a little bit and he kind of exposes his softer side. You see a little bit of his innocence and you see that he's kind of been forced into this life, but he's… What am I trying to say, exactly? He's still a kid like everyone else. He might be a year older, but he had to act like an adult from such a young age. But his inner kid is still in there and you get to see it come out slightly."
Angus Cloud liked exploring this side of Fezco
As a show, Euphoria explores topics like addiction, gender identity, sexuality, and more. Because the show is normally pretty heavy, Cloud enjoyed showing new sides of Fezco, and the actor found it came naturally to him while filming.
"It's nice, because I'm not the most serious guy in real life but on the show I'm usually not smiling. So it was nice to be able to just stop furrowing my brow. At the end of a long day of carrying the angry, serious face, it's nice to relax on that intensity," the actor told GQ Magazine.