'Euphoria': This Scene From Season 1 Makes Hunter Schafer 'Really Mad'
Hunter Schafer plays the charismatic new kid in the HBO drama Euphoria. This polarizing series examines the worlds of sex, drugs, and identity as they relate to high school teens.
There is a particular scene that stands out for Schafer from Euphoria Season 1 — mostly because it made her "really mad." Find out which scene from Euphoria's debut season disappointed Schafer.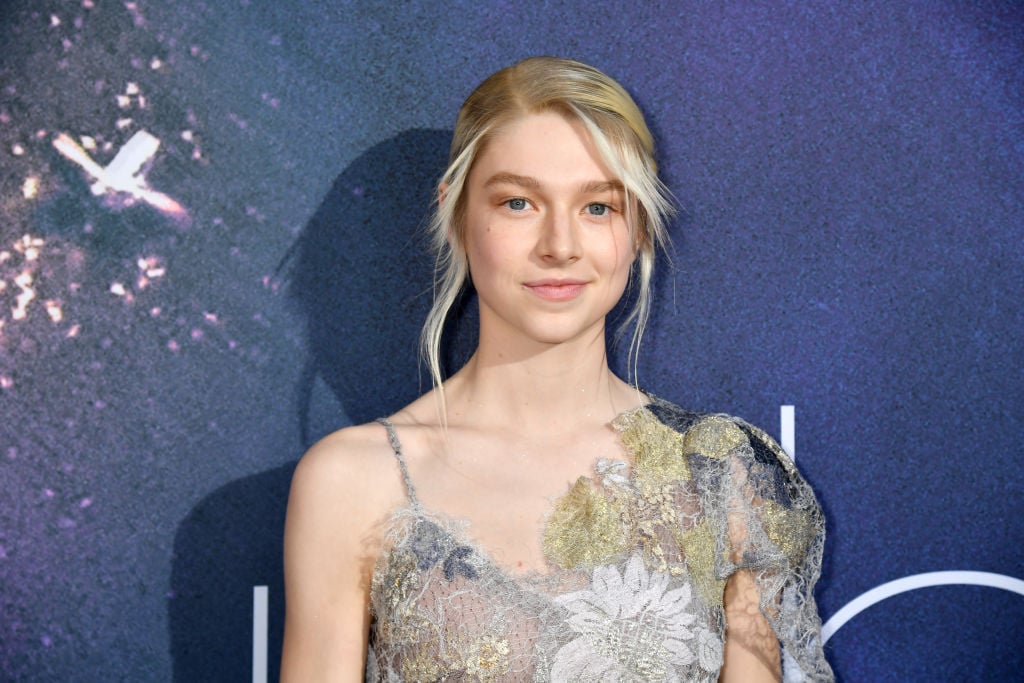 Hunter inspired her role on 'Euphoria' 
Much of Schafer's role is based on her and her experiences. "It didn't feel natural at first," Schafer explained to V Magazine, referring to a scene where Jules injects herself with hormones. "Part of surviving [that] experience was just, like, getting through shit. Letting it rest and not addressing it. I think that's what I had been [doing] up to that point: just going and going, fighting to be on the other side of my transition." 
Filming Euphoria brought back a lot of memories for Schafer. Sometimes, that felt unnatural to her. "That happened throughout the entire season," she said. "As we worked through different scenes, I'd have to remember a new detail, to dig up an artifact from within myself, and hold onto that moment for the scene. I imagine you do that in your work." Regardless, Schafer has done an impeccable job and fans have noticed!
Hunter Schaefer didn't like that Jules left Rue
At the end of Euphoria season 1, Jules abandons Rue (Zendaya) at a train station instead of waiting for her. Unsure about their romantic relationship and feeling pressured by Rue's suggestion of running away together, Jules backs out of the deal and hops a train, sans Rue. This causes a heartbreaking relapse for Rue after three months of sobriety. 
RELATED: 'Euphoria': How Sci-Fi Inspired Trans Teen Jules
"I was really mad at Jules for that," Schafer told Entertainment Weekly. "You don't leave your friend-slash-lover alone in a train station at 1 a.m." Despite her disapproval of her character's actions, Schafer is also understanding of Jules' situation. "She's 17 and has been through this crazy shit and she needs to get out," the Euphoria star said. "I know where that all is coming from. She felt really stuck and Nate (Jacob Elordi) has been manipulating her and forcing her literally to do crime. And then Rue was sort of suffocating her." 
What's more, Jules' feeling like she's responsible for keeping Rue safe creates added pressure. "She can't save Rue," Schafer said. "She can't be Rue's savior." It makes sense for Jules to want to escape the high-pressure situation she was in, as it all felt like too much. Still, it was tough for fans — and Schafer — to witness.
What's going on with 'Euphoria' season 2?
Fans are eager to see where Rue and Jules' relationship lands in the second season of Euphoria. Season 2 was confirmed, but HBO has yet to provide a timeline on when fans can expect new content.
RELATED: HBO Halts 'Euphoria's Production Due to Coronavirus
"You won't even be able to guess what's coming," Sydney Sweeney, who plays Cassie Howard, told Entertainment Tonight in April 2020. She said series creator Sam Levinson has some shocking twists planned for season 2.
The coronavirus (COVID-19) pandemic paused production for the foreseeable future, so it's unclear when Euphoria will film. "They're taking everything very seriously," Sweeney said. "They don't want to put their crew or their cast or anyone involved in harm. I think everyone is hoping that [production] will be back sometime this summer, but they also don't want to rush anything just in case," she added. Fans are hopeful that's the case! 
Stay tuned to Showbiz Cheat Sheet for updates on Euphoria Season 2.