'Euphoria': Hunter Schafer on Why Jules Might Go off Her Hormones
To say that Euphoria Season 2 is highly anticipated would be something of an understatement. Thanks to the coronavirus (COVID-19) pandemic, the sophomore season was delayed only three days before production was due to begin. Naturally, fans were saddened to learn that they wouldn't be seeing Rue, Jules, and the rest of their favorite characters on their screens anytime soon. Fortunately, the show's creator, Sam Levinson, dreamt up the concept of special episodes to help hold fans over until it was safe to film the hit HBO show.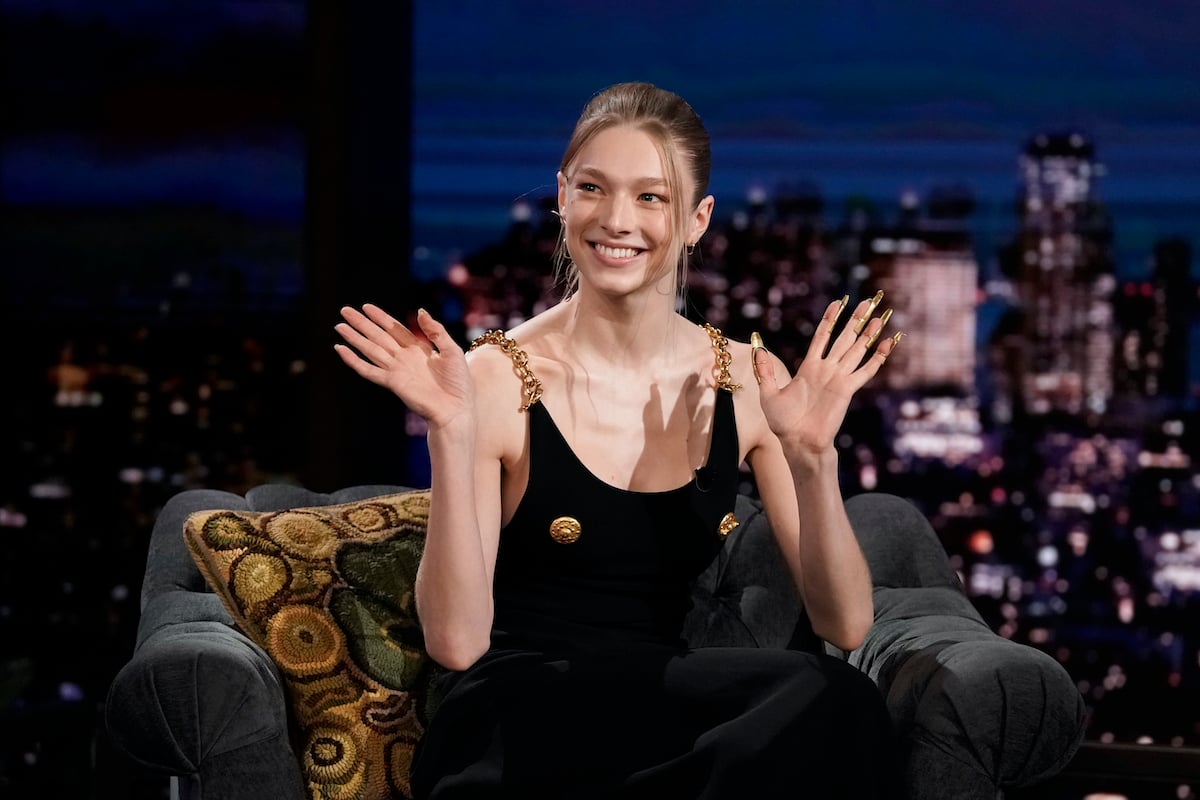 In actuality, Levinson pitched the idea of a Euphoria movie to HBO first when he learned that Euphoria Season 2 was delayed. However, the executives were more on board with the concept of special episodes. These episodes exist between the two seasons and give fans a deeper understanding of where Rue and Jules are mentally. Levinson shared that with these episodes, he wanted to give perspective to fans who were villainizing Jules and calling her "toxic."
Hunter Schafer co-wrote one of the special episodes for 'Euphoria'
To truly get into the mind of Jules, Levinson enlisted the help of Hunter Schafer (who plays Jules) to co-write Jules' special episode. Schafer was able to bring some of her own personal experiences to her character, which helped make for a richer understanding of Jules. One of the concepts that Schafer brought forth, which Jules may continue to question in Euphoria Season 2, is exploring the decision to go off of her hormones.
Why Jules is considering going off of her homones
According to Schafer, Jules considering going off her hormones is all about curiosity and exploring the facets of her identity. In an interview with IndieWire, Schafer revealed that Jules will continue this exploration in Euphoria Season 2. "She is still in a constant state of evolution with her gender and her sexuality and with herself," Schafer shared. "So even the idea of going off hormone blockers alludes to her curiosity of what being trans to her would mean outside of a hormone therapy that can be intended to make you fit into whichever cis side of the gender binary that you are trying to fit into."
Schafer pulled from her personal experiences to inform her character
Schafer shared that she has personally wrestled with some of the same ideas and concepts as her character. "Particularly with my very close tight-knit trans family, these are things we consistently talk about with each other,"  the Euphoria Season 2 star shared. "And I think I can also confidently say that none of us are certain about any of it and that it's all fluid and spiritual in some way, and intangible in a lot of ways, which makes it difficult to talk about and articulate in some ways."
What's next for Jules in 'Euphoria' Season 2?
It's pretty amazing that Schafer was able to use some of her own personal experiences to give more depth to her character. We're sure fans are looking forward to seeing what's next for Jules in Euphoria Season 2.