'Euphoria': Why Hunter Schafer Calls Zendaya Her 'Closest Collaborator'
Hunter Schafer may have gotten her start with modeling, but from the moment she graced the screen as Jules in the hit HBO show, Euphoria, it was clear that she was meant to be an actress as well. Though Euphoria was Schafer's first acting venture, her natural talent and presence made her a true breakout star. In the series, Schafer breathes life into her character, Jules. A mysterious yet captivating presence, Jules navigates through complex issues like love, abuse, gender identity, and blackmail.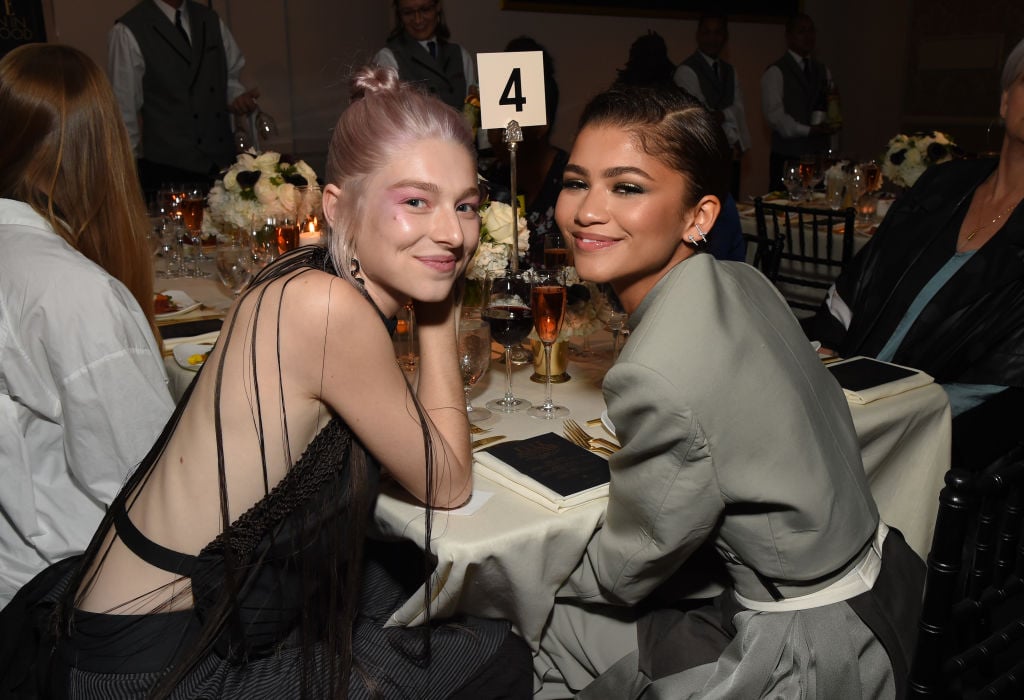 While the role has as undoubtedly been life-changing for Schafer, it has been difficult for her to navigate at times. As the role is largely based on the model's life, it requires her to relive some of the darker and more difficult aspects of her past. Fortunately, Schafer is surrounded by a very tight-knit cast and crew who have offered her tons of support throughout her acting journey. In the past few months, Schafer has gotten particularly close with her Euphoria co-star, Zendaya.
The impact of Euphoria
Both Schafer and Zendaya, who headlines the show as Rue, have been very forthcoming about the deep friendship they have cultivated while filming the show. In fact, they recently teamed up to provide a Euphoria superfan with a wonderful experience. When a young teen spotted Zendaya out at a restaurant she approached the actress to let her know how impactful the show had been for her. As a trans girl, she particularly related to Schafer's character of Jules and was happy to see someone similar to her represented on screen. Seeing how important Euphoria was to the fan, Zendaya FaceTimed Schafer to have a conversation and photo with the fan.
Hunter Schafer's close connection with Zendaya and Sam Levinson
But Schafer and Zendaya aren't just great friends, they're also great co-workers. In a recent interview with V Magazine, Schafer was asked who her closest artistic collaborator was and she quickly named the Shake It Up alum. "I don't know if I've ever worked closer with anyone than Zendaya on Euphoria. It was such an extensive process, and a very intimate one," the 21-year-old shared. Schafer also named Euphoria's writer and creator as someone else she felt particularly close to artistically and whoose life served as fodder for Rue's character. "And also Sam Levinson, who helped me get to those places I hadn't been since I was a teenager," Schafer shared.
What are Schafer's hopes for Jules in Euphoria Season 2
With season two dropping sometime this year, Schafer will be spending plenty of time with her two closest collaborators again soon. But just what does the actress hope for her character in Euphoria's sophomore season? "Ooh…I know she has dreams, which she stated in the first episode. Which is just what I did in a way: escaping to New York, and working or interning in fashion…And that was [part of the character] before I was even cast, so it was really freaky to see that written into the script. So, I feel like that's definitely her path," Schafer shares. We can't wait to see what Jules and the rest of the robust characters get into next season.