'Euphoria': Jack Harlow Prefers Maddy Over Cassie
On Twitter, rapper Jack Harlow shared with fans that he prefers Maddie over Cassie on the popular HBO series 'Euphoria.'
During Super Bowl LVI, Euphoria fans had a Super Bowl of their own. Season 2 episode 6 of Euphoria, "A Thousand Little Trees of Blood," premiered on HBO on Feb. 13, the same day as the 2022 Super Bowl. Leading up to the episode, Euphoria fans wondered if there would be a fight between Maddy Perez (Alexa Demie) and Cassie Howard (Sydney Sweeney). In a tweet, rapper Jack Harlow shared that he is "Team Maddie" days before releasing new music.
[Spoiler alert: This article contains spoilers for season 2 episode 6 of Euphoria.]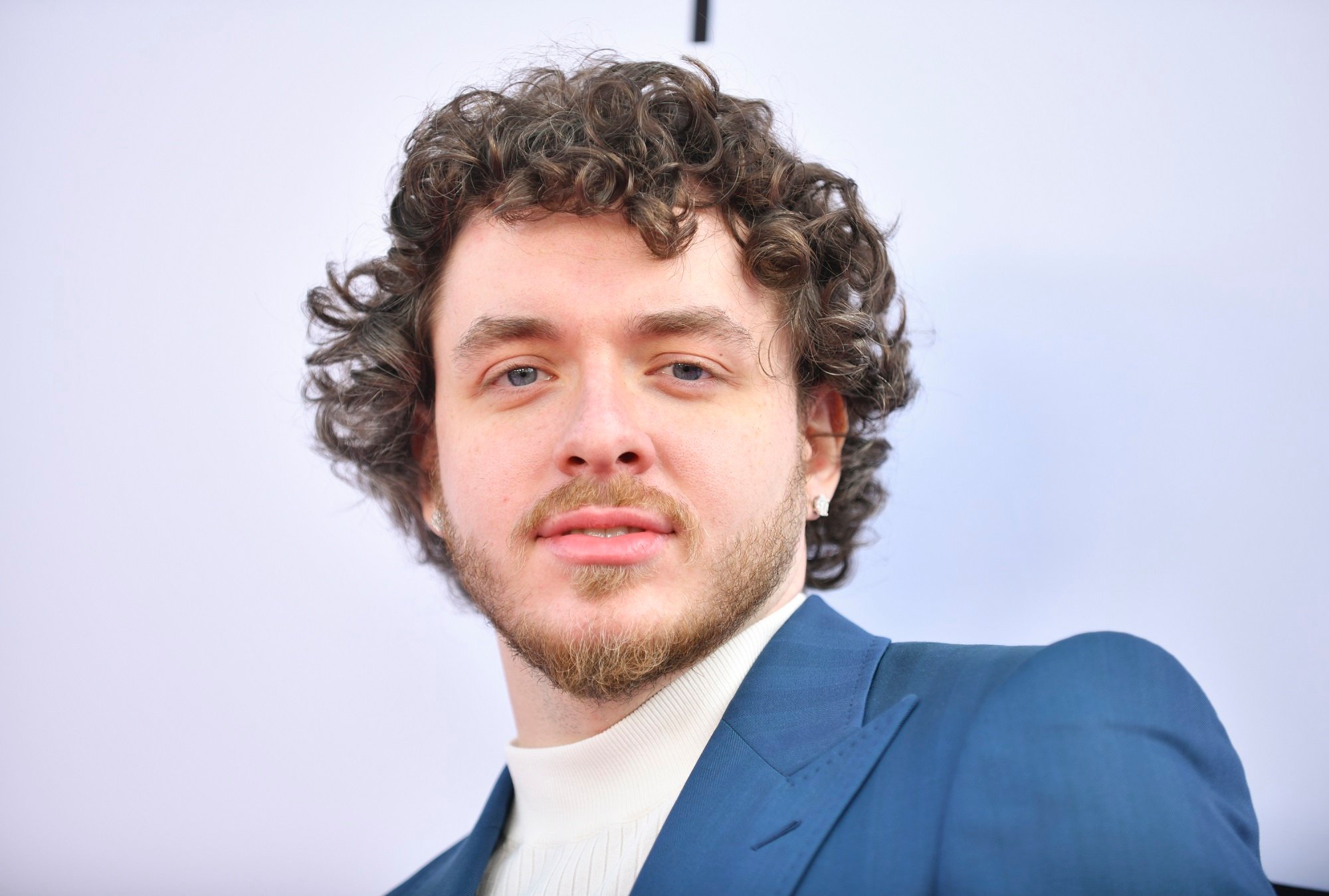 Jack Harlow likes Maddy more than Cassie on 'Euphoria'
In season 2 episode 5 of Euphoria, "Stand Still Like the Hummingbird," Maddy discovers Cassie has been sleeping with her ex-boyfriend Nate Jacobs (Jacob Elordi).
When Maddy finds this out, Cassie runs upstairs crying. Fans do not see a resolution between the two girls because the focus of the episode shifts back to Rue (Zendaya).
Once the episode ended, Euphoria fans began to joke that the next episode would showcase a fight between Maddy and Cassie. Fans made TikToks and memes picking sides, joking that Maddy and Cassie's upcoming fight would be their Super Bowl.
On Feb. 13, Harlow shared his allegiance in Euphoria.
"Team Maddie," the rapper tweeted.
Jack Harlow released a new song called 'Nail Tech'
Days after tweeting about Euphoria, Harlow released his first solo music since 2020. The rapper dropped a single called "Nail Tech" on Feb. 18. Harlow also released a music video for the song on the same day featuring Yung Miami of the rap duo City Girls.
In the weeks leading up to the release of "Nail Tech," Harlow teased the single on social media. On Feb. 10, the rapper shared a teaser trailer for the song online. In the teaser, Harlow discusses when to release new music with a therapist.
"Yeah, I mean I guess I'm just wondering, is it possible to be in love with two people at once?" Harlow asks the therapist in the trailer.
The therapist then changes the conversation to Harlow's work.
"So you still haven't picked a new single?" She asks the rapper. "I'm just saying this is our 28th session. It's a little overdue. Even my daughter is asking me, 'Mom, when is he going to drop his new song?'"
With his therapist's encouragement, Harlow decides that he needs to drop a song "next week," announcing that new music would be released on Feb. 18.
On Feb. 15, the rapper announced "Nail Tech" as his new single and shared the song's cover image on social media.
The rapper is nominated at the 2022 Grammy Awards
While "Nail Tech" is Harlow's first solo music since 2020, he still had a busy 2021. On July 23, 2021, he was featured on Lil Nas X's single "Industry Baby." The single was later included on Lil Nas X's 2021 album Montero.
At the 2022 Grammy Awards, "Industry Baby" was nominated for Best Melodic Rap Performance and Montero was nominated for Album of the Year. As a result, Harlow has two Grammy Award nominations at the upcoming award show.
The 64th Annual Grammy Awards will be held on April 3 at the MGM Grand Garden Arena in Las Vegas.