'Euphoria': Javon Walton Furthers Fan Suspicions About Ashtray Surviving Season 2 Finale
Even more from Javon 'Wanna' Walton, who thinks his 'Euphoria' character Ashtray might have survived the season 2 finale.
Euphoria Season 3 is happening and Javon "Wanna" Walton hopes Ashtray will be back in the HBO series. Here's everything the actor has said about the possibility of Ash surviving the season 2 finale of Euphoria. Plus, what fans think about the idea of seeing Ash in future episodes.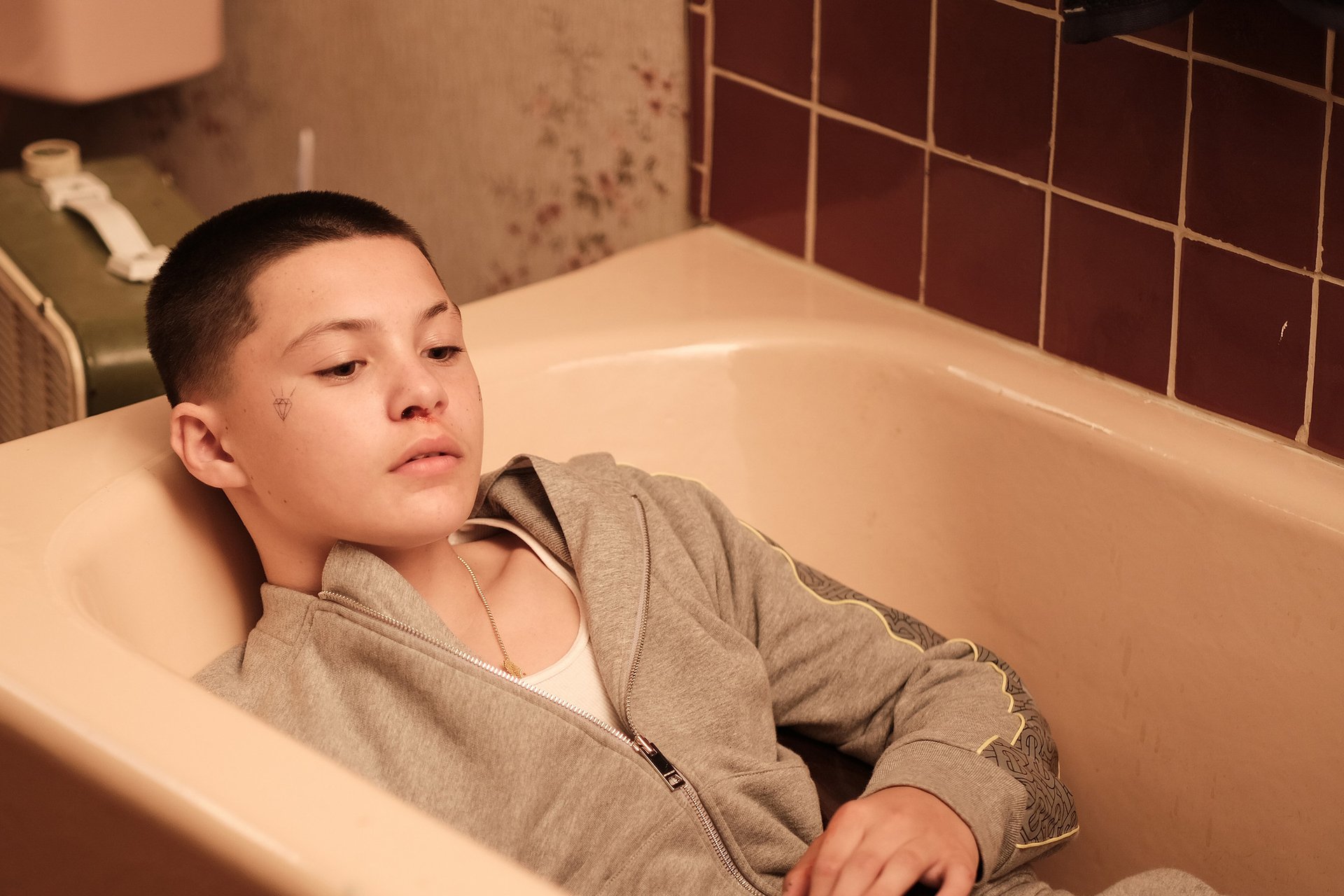 Ashtray allegedly dies in the 'Euphoria' Season 2 finale 
"All My Life, My Heart Has Yearned for a Thing I Cannot Name" focuses on the second act of Lexi Howard's (Maude Apatow) play. As the students of East Highland High watch Lexi's sister Cassie (Sydney Sweeney) interrupt the show, Fezco (Angus Cloud) and Ashtray deal with Custer (Tyler Chase). 
Realizing he's been working with the feds, Ashtray stabs Custer in the neck. Panicked, Fez offers to take the blame. Ashtray refuses, locking himself in the bathroom with a bathtub full of guns. 
Ash's shootout ends with a red laser dot centering on his forehead. Fans heard the gun go off and saw Fez's troubled look. But there was no evidence of the bullet hitting Ashtray — if it hit him at all. 
Javon Walton thinks Ashtray might be around for 'Euphoria' Season 3 
In an interview with Esquire, Walton says Fezco was initially supposed to die in the season 2 finale. It's unclear why, but showrunners made changes to the script last minute to allegedly reflect Ashtray dying. 
"Man, I just hope he's alive," Walton said. "I'm sure he didn't just get shot one time by taking cover in the bathtub and getting shot through the wall." 
In another interview of Walton circulating the internet, there's even more speculation his character could come back. "It's not confirmed that Ashtray is dead," said the actor (via Twitter). "It looks like he got shot, but he's one bad kid. He might still be alive out there — you never know."
Fans think Ashtray surviving the season 2 finale would be a 'perfect plot twist' 
Euphoria fans on Reddit were quick to discuss everything Walton has said regarding Ashtray and season 3 of the HBO series. "The perfect plot twist doesn't [exist] …" said one Reddit user in a post about the idea. 
Some fans think HBO is "trying to throw us off" with these theories, believing Walton is aging out of the role quicker than showrunners can churn out another season. But as another fan pointed out: "Rule is, if you didn't see them die on screen, they most likely didn't." 
'Euphoria' Season 3 theories about Ashtray 
As Walton explained to Esquire, he can see his Euphoria character still being alive in the season 3 premiere. Because we don't see where the bullet hits Ashtray, Walton thinks he might be playing dead, setting him up to spend season 3 of Euphoria on the run. 
If Ashtray is alive, Walton sees him fighting to be with his brother. Fez will likely be in jail at the start of Euphoria Season 3 — he was picked up off the floor in restraints after the Ashtray scene.
"You know that Fez needs Ash, and Ash needs Fez," said Walton of the character's connection. "They both really rely on each other, so it's going to be really hard for both of them." 
Stay tuned to Showbiz Cheat Sheet for updates regarding Euphoria Season 3 and Walton's involvement in the series. Watch seasons 1 and 2 on HBO and HBO Max.