'Euphoria': Kehlani Noticed Cassie Has a Poster of Them on the Show
Season 2 episode 6 of Euphoria, titled "A Thousand Little Trees of Blood," premiered on HBO on Feb. 13. Euphoria stars Zendaya as Rue, Jacob Elordi as Nate, Hunter Schafer as Jules, Sydney Sweeney as Cassie, Alexa Demie as Maddy, Angus Cloud as Fezco, and Maude Apatow as Lexi. The day after "A Thousand Little Tress of Blood" premiered, Kehlani noticed that Sweeney's Euphoria character Cassie is a fan of their music on the show.
[Spoiler alert: This article contains spoilers for season 2 episode 6 of Euphoria.]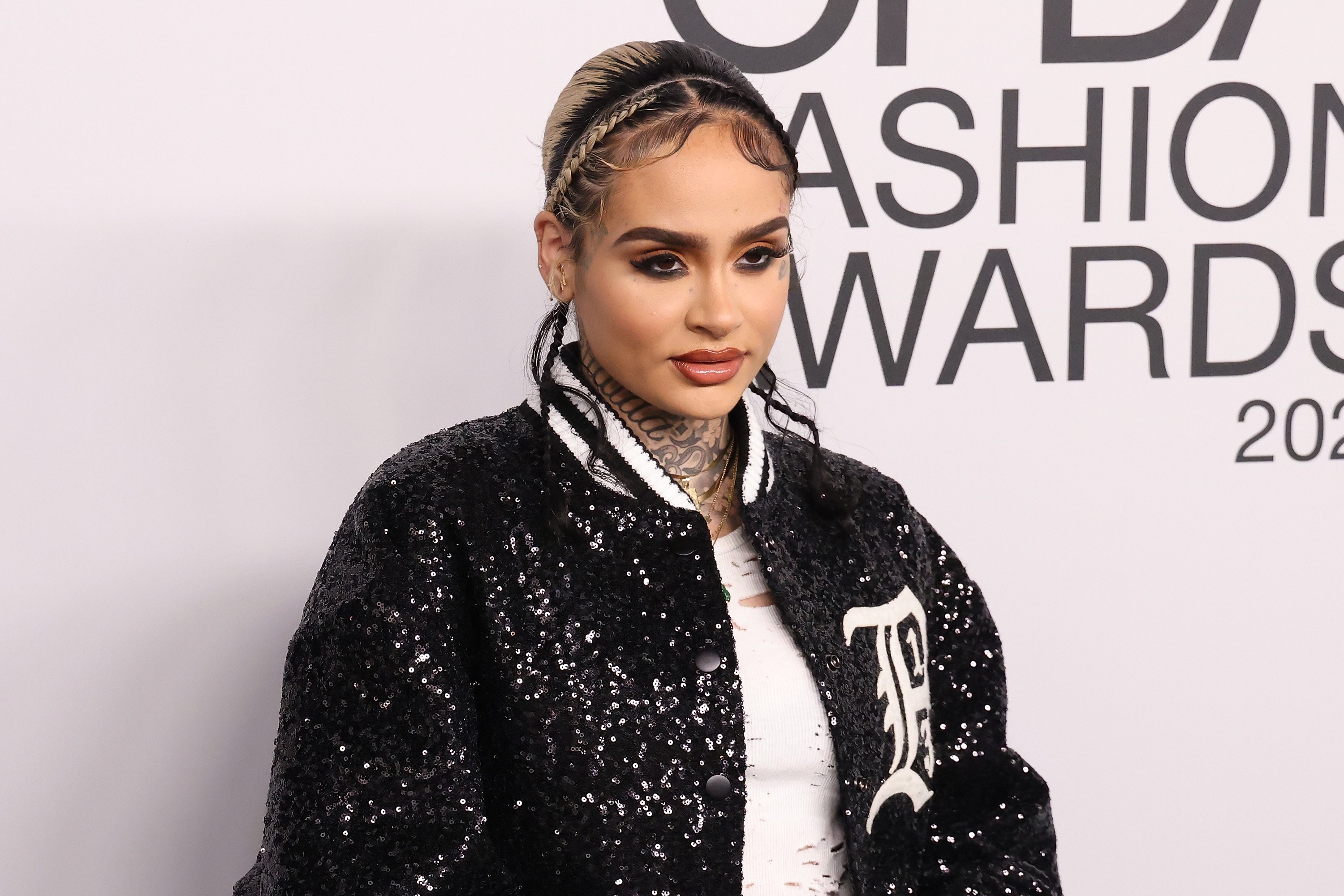 Kehlani noticed a poster of herself on 'Euphoria'
A great deal of "A Thousand Little Trees of Blood" follows Cassie spiraling after Maddy finds out that Cassie slept with her ex-boyfriend, Nate.
In Euphoria, Lexi and Cassie are sisters and share a room. During "A Thousand Little Trees of Blood," Cassie sits on her bed while on the phone with Nate.
On her Instagram story, Kehlani shared a screenshot of the Euphoria scene because they noticed a poster in Cassie's room.
"cassie… you got my poster on yo wall girl… THIS WHAT U BEEN LEARNING FROM MY MUSIC?! aw hell. heal girl HEAL," Kehlani wrote on her Instagram story.
Kehlani joked about quitting music because of 'Euphoria'
Those who don't watch Euphoria might be wondering why Kehlani had such a strong reaction to Cassie being a fan of their music.
RELATED: 'Euphoria': Fezco Was Supposed to Die in Season 1
Throughout season 2 of Euphoria, Cassie has made repeated controversial choices, including sleeping with her best friend's ex-boyfriend.
Because of the drama surrounding Cassie on the show, Kehlani joked that Cassie was possibly influenced to make bad decisions because of their music.
In a second post on their Instagram story on Feb. 14, Kehlani joked about quitting music because of Cassie.
"omg she love me fr im out i quit," Kehlani wrote.
Cassie makes questionable decisions on 'Euphoria'
Because of Cassie's decision-making on Euphoria, even Sweeney admitted that she worries about her character in an interview with The Wall Street Journal.
"I love her because I feel her pain, I feel her loss, and I feel for her growth. But I'm scared of the choices she makes because sometimes she doesn't think everything through," Sweeney said.
RELATED: 'Euphoria': Jacob Elordi Thinks Nate and Cassie Are Like 'a Romance Film' While Nate and Maddy Are 'Like a Drama'
When cast in a project, Sweeney sets out to make a book for each character she plays so she can understand her character as much as possible. In the interview with The Wall Street Journal, Sweeney admitted she thinks Cassie is influenced a lot by sad music because of the book she made.
"Her book is very scrapbooky, a lot of very melodramatic quotes. She likes to pretend that her life could be like a very sad music video. So her book feels very teen angst, trying to glamorize something that's broken," said Sweeney.
Going forward, Sweeney hopes that Cassie will make better choices in season 3 of Euphoria.
"I don't think like that, because of course I want Cassie to make the right decisions and come out, hopefully, on the better side; but also as an actor, I really love the stuff that's juicy."
New episodes of Euphoria premiere on HBO every Sunday at 9 p.m. ET.
RELATED: 'Euphoria': Martha Kelly Was Not Sure She Could Film a Scene as Laurie Because It Was 'Very Disturbing'