'Euphoria': McKay Actor Reacts to Cassie and Nate's Affair
Euphoria Season 2 focuses in part on the relationship between Cassie Howard (Sydney Sweeney) and Nate Jacobs (Jacob Elordi). In the show, Cassie is recently out of her relationship with Chris McKay (Algee Smith) when she begins sleeping with Nate, her best friend Maddy Perez's (Alexa Demie) boyfriend — no matter what Cassie says. It was a shocking turn of events not just for viewers but also for Smith himself.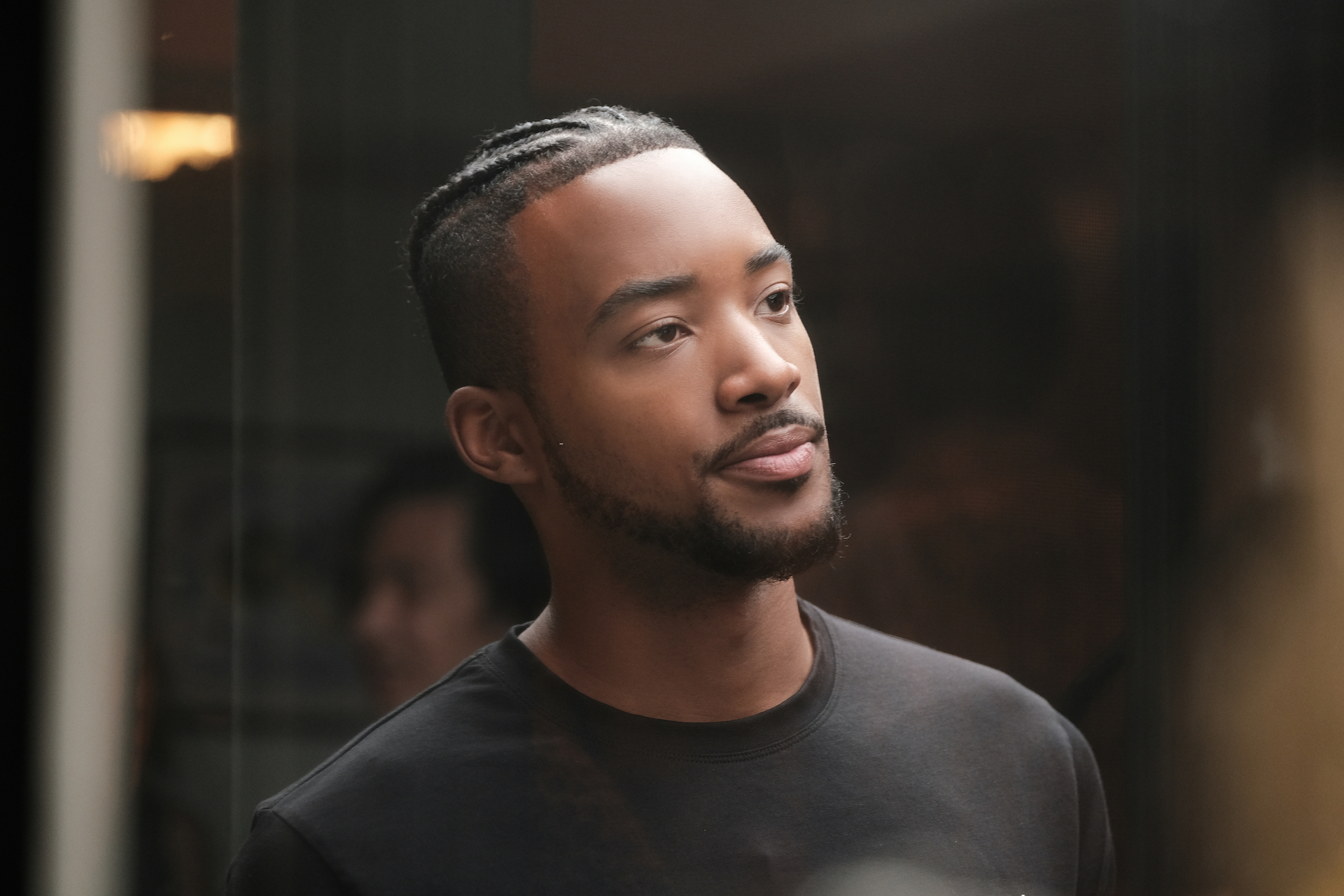 McKay and Cassie's relationship blew up in 'Euphoria' Season 1
McKay won over many viewers in Euphoria Season 1 with his sincerity and genuine love for Cassie. He didn't lust after her or try to objectify her as others did because of her past. But their relationship would still become strained due to his insecurities about Cassie's past flings and his capabilities as a football player.
Eventually, Cassie learned she was pregnant. While she had mixed emotions, McKay very clearly did not want her to go through with the pregnancy. After he suggested she get an abortion, she followed through with it but promptly ended their relationship.
Sometime later, Cassie began seeing McKay's friend Nate, keeping it a secret until Rue Bennett (Zendaya) exposed her.
RELATED: 'Euphoria': Which 2 Cast Members Went to the Same High School?
Algee Smith's reaction to Cassie and Nate's relationship was pure shock
Smith's comments on the affair make it clear that he's feeling betrayed. Sharing a photo on Twitter that showed him and Nate standing together as Cassie looked on in the background, he wrote: "Who knew?…."
"We were better for each other," he said in an earlier Twitter post featuring a photo of McKay and Cassie together.
Many viewers were definitely missing McKay this season. He only appeared briefly in the Euphoria Season 2 opener, when he attended a New Year's Eve party with the group and tried unsuccessfully to get back with Cassie. It's the same night that Cassie and Nate had sex for the first time, marking the start of another toxic pairing on the show.
Smith on his lack of screen time in 'Euphoria' Season 2
When The Daily Beast asked Smith about what would happen with McKay, even he was unsure.
"I'm not even really sure, to be honest with you," he told the website. "I think that's a question we have to ask our creator [Sam Levinson], where he sees it going. We haven't even gotten that far in the conversation, him and myself, on this, actually."
He said he'd like to see more from McKay given where the show left him and shared his hope that he would appear more in the future.
"We'll have to see, I'm just riding with the wave right now," he added.
The good news is, HBO has greenlit Euphoria Season 3.
"Sam, Zendaya, and the entire cast and crew of 'Euphoria' have taken Season 2 to extraordinary heights, challenging narrative convention and form, while maintaining its heart," HBO executive Francesca Orsi said in a statement shared with Variety. "We couldn't be more honored to work with this gifted, wildly talented team or more excited to continue our journey with them into Season 3."
While HBO has not shared a release date for Euphoria Season 3, the expectation is that the show will be back in 2024.
RELATED: 'Euphoria' Season 3: Fans Need Answers to These 4 Burning Questions