'Euphoria' Recap: Rue's Funeral, Cassie and Cal's Mental Breakdowns in Season 2, Episode 4
Rue, Cassie, and Cal break down in 'Euphoria' Season 2, Episode 4 'You Who Cannot See, Think of Those Who Can.'
After dipping into the $10,000 worth of drugs she agreed to sell, Rue (Zendaya) imagines her funeral in Euphoria Season 2, Episode 4, "You Who Cannot See, Think of Those Who Can." The scene mimics the season 1 finale, wherein Rue relapses in a choreographed number.
Here's what the funeral scene could spell out for Rue's fate in Euphoria Season 2. Plus, the meaning behind the flowers Cassie Howard (Sydney Sweeney) sits among after an emotional breakdown and what Cal Jacobs' (Eric Dane) monologue means for his family.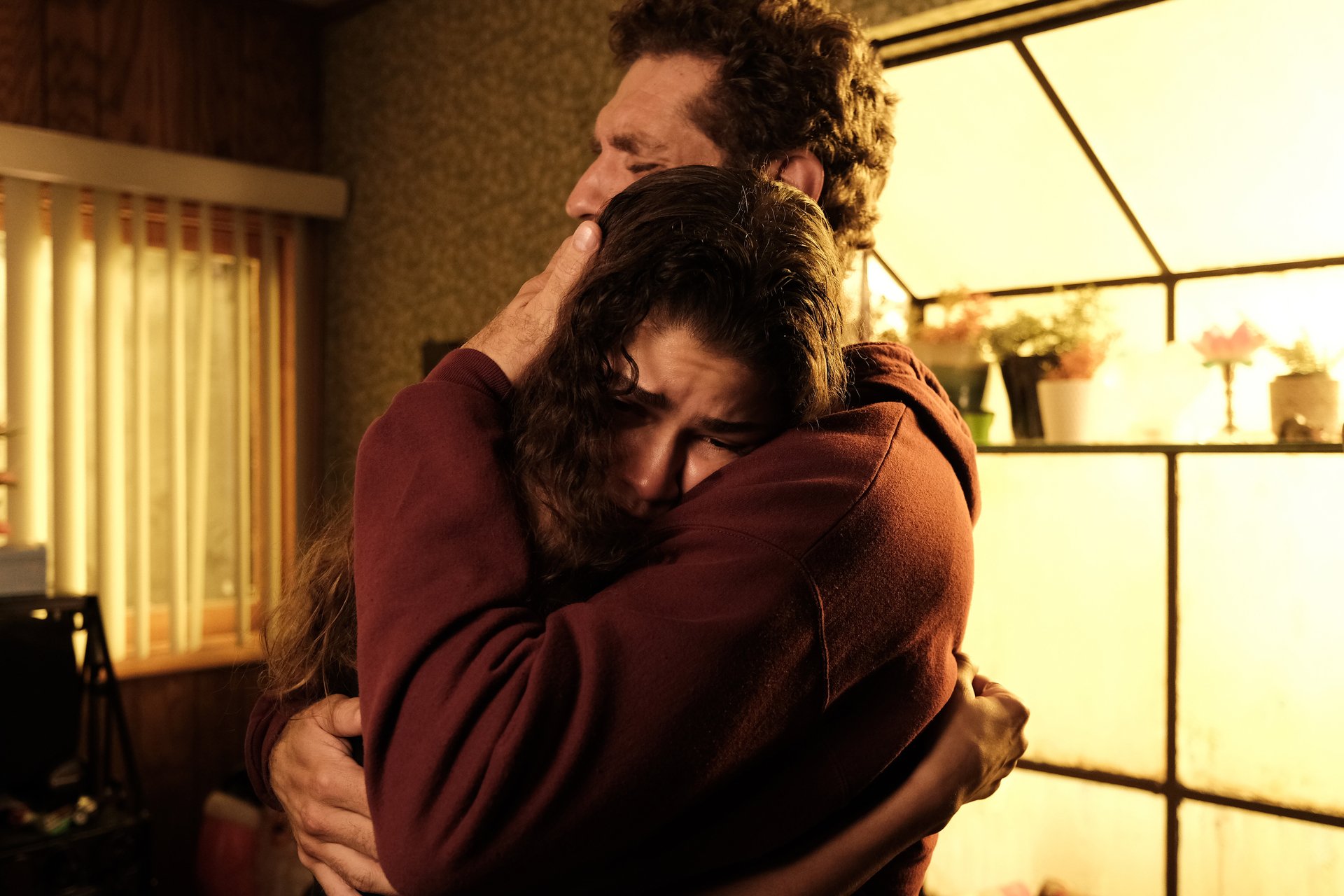 Rue imagines her funeral in 'Euphoria' Season 2, Episode 4, but she's not dead yet 
One long-standing Euphoria fan theory says Rue is dead already. As an all-knowing narrator, she's taking viewers through the story of her final days. 
While that could be the case, many other fans think Rue is still alive and we're watching her spiral downward. In episode 4, Jules (Hunter Schafer) confronts Rue for drinking. This angers who Rue, who demands Elliot (Dominic Fike) drop her off on the side of the road. When she gets home, Rue takes pills from the suitcase of drugs and has a dark vision of her funeral. 
Jules and Elliot are there, as is a man singing Townes Van Zandt's "I'll Be Here In The Morning." At one point, he appears to Rue as her dead father, who reminds her she's a good person.
In a blink-or-you'll-miss-it moment, we see Rue swaying in her bedroom hugging the air, confirming she's not dead — yet. But Rue's visions of her funeral lend themselves to the fan theory that Rue's death is inevitable. 
Cassie's mental breakdown at Maddy's birthday party 
Rue isn't the only Euphoria character struggling with their reality in season 2. After being led on and cast aside by Nate Jacobs (Jacob Elordi), Cassie blackmails him into being with her, but to no avail.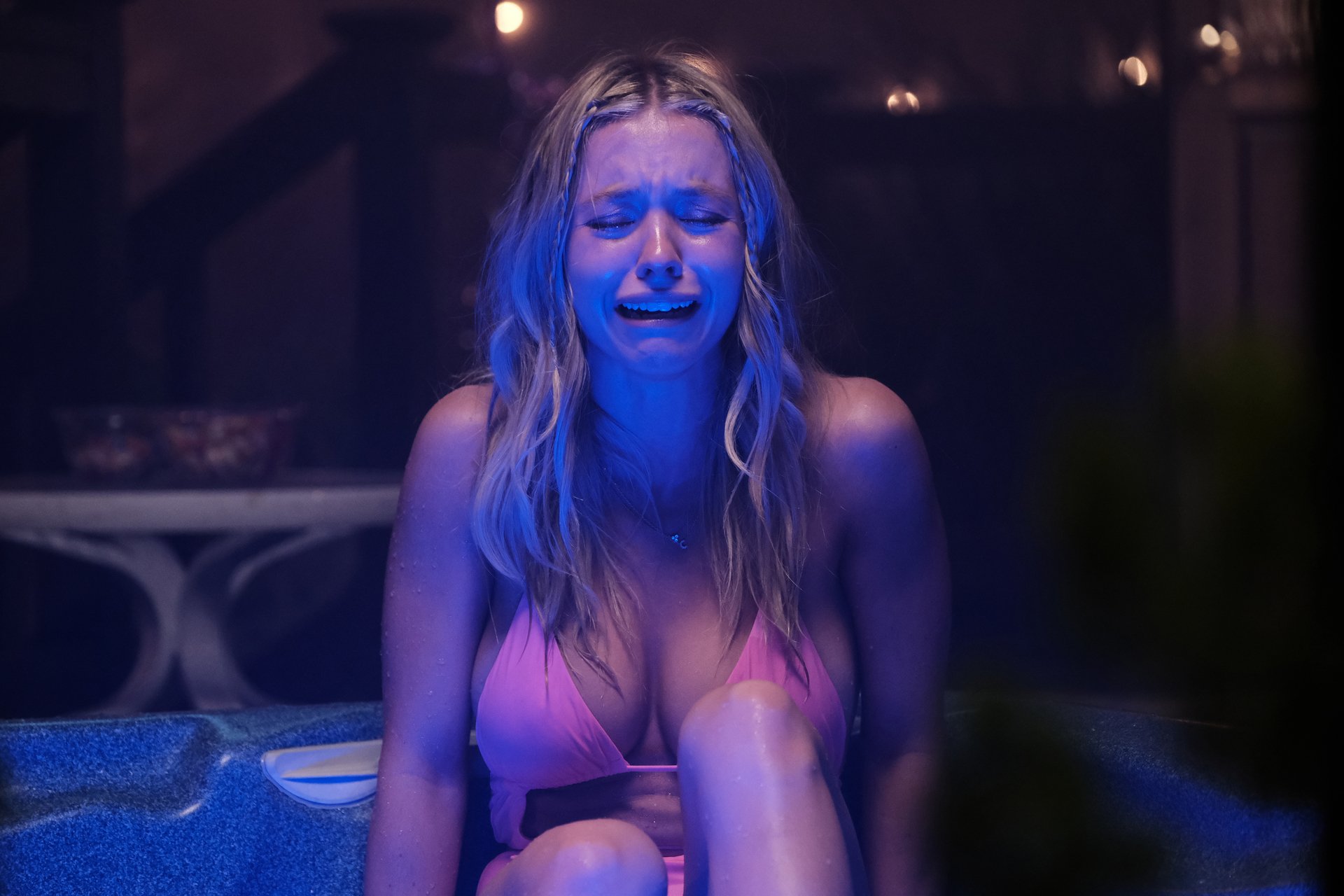 Later, she has too much to drink at Maddy's (Alexa Demie) birthday party, both to assuage her guilt for sleeping with Nate and to numb the pain of watching him be with Maddy. Ultimately, Cassie projectile vomits in the hot tub and gets carried up to bed by her mom, covered in puke.
At this point in the series, it's clear Cassie's mental state is suffering. Could she be the season 2 death fans are preparing for? The dreamlike image of Cassie surrounded by flowers Nate's secret flowers — a cage of her own making — has some fans theorizing about Cassie's demise.
Cal Jacobs is 'totally unhinged' in 'Euphoria' Season 2, Episode 4
In Euphoria Season 2, Episode 3, fans got a glimpse of Cal's high school career. They also learned the truth about his sexuality and one of his biggest regrets — committing to Marsha (Paula Marshall/Rebecca Louise) and giving up a life with Derek (Henry Eikenberry). 
Episode 4 puts a present-day and unfit to drive Cal back where he first kissed Derek. After getting kicked out of the bar, Cal returns home to unravel in the form of a monologue. But not before peeing in the foyer. 
"Living a double life? Not my biggest regret," he says, looking at Nate. "You are."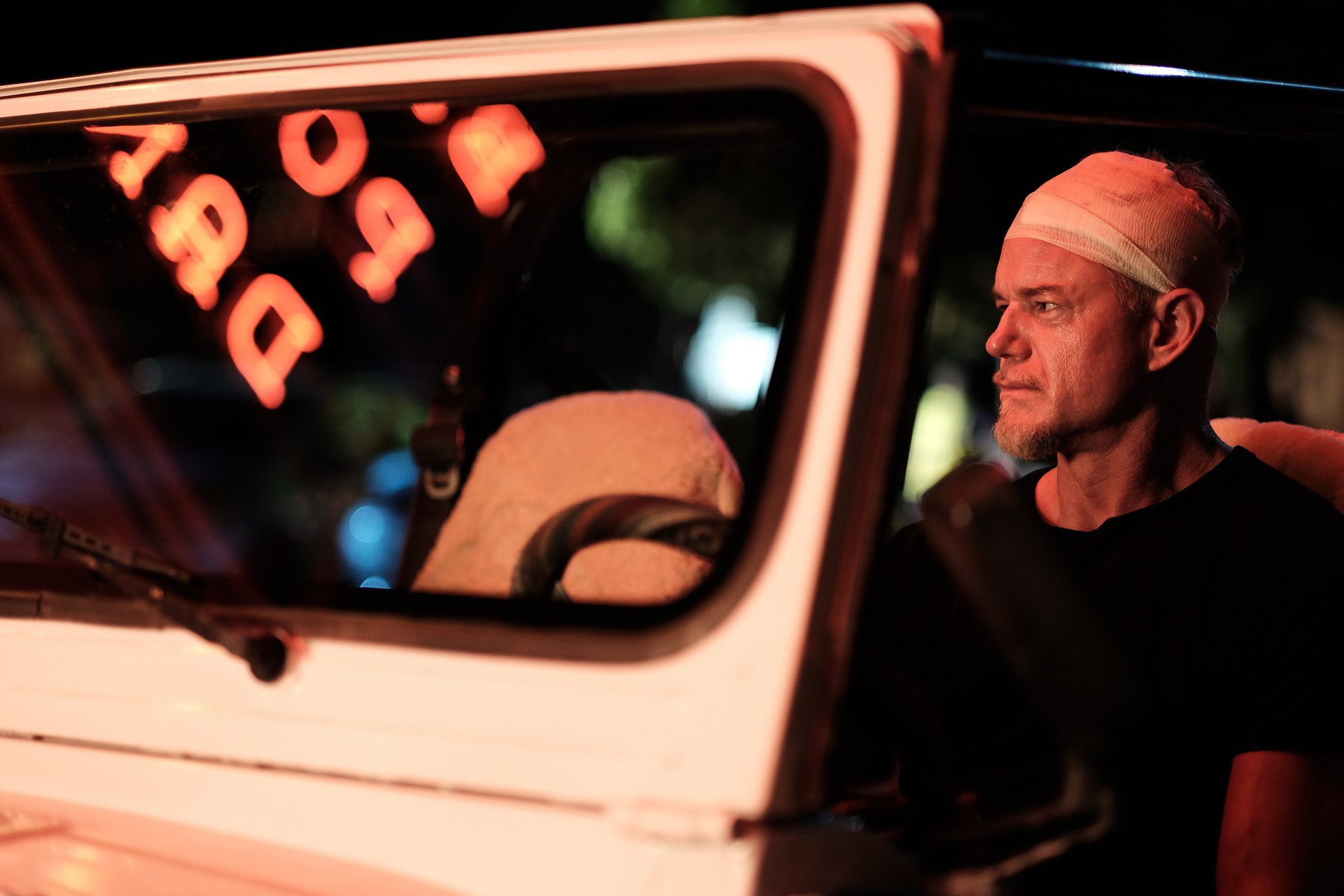 As Dane explained to TV Line, Cal is "totally unhinged" at this point, which is why he laughs so much in the scene. "The absurdity of the moment is where he finds the humor," said the Grey's Anatomy alum. "And what he's about to do. He's cracked a little bit." 
After unloading on his family, Cal leaves. It's unclear where he goes, but Dane says we'll find out later in the season. 
Watch new episodes of Euphoria every Sunday night at 9 PM ET on HBO.