'Euphoria' Season 2 'Breaks My Heart for Rue' Zendaya Confesses
Though fans of Euphoria are long overdue for season two of the show, it promises to be particularly gruesome. Cast members like Sydney Sweeney have hinted that the sophomore season of the hit HBO show is super dark. Since Sam Levinson (the show's writer and director) had additional time to rethink the show, it's going to be even more shocking for fans. And, if Zendaya is to be believed, the show is going to be particularly difficult to watch.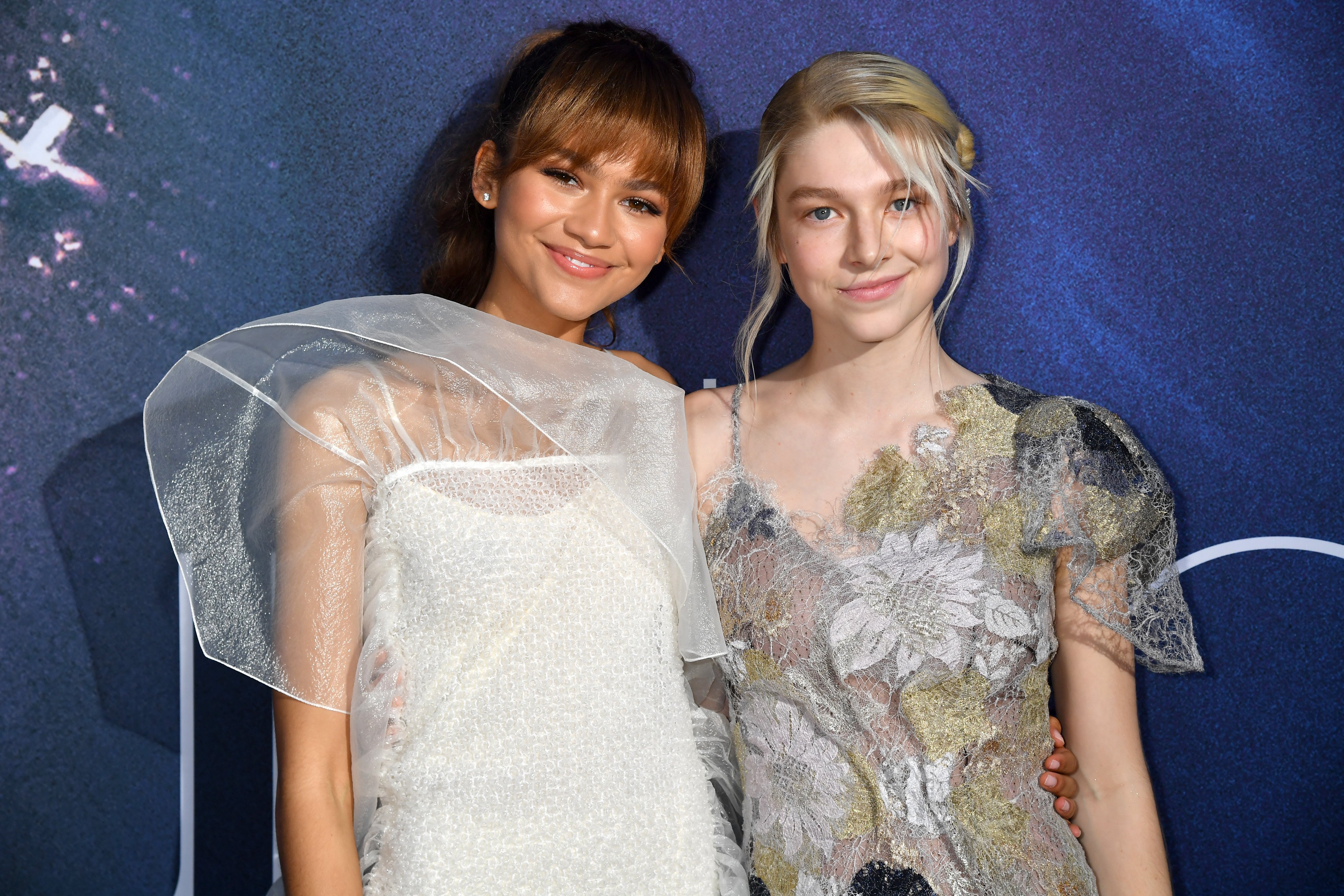 Though Zendaya has been working in the entertainment industry since she was a kid, playing Rue Bennett really took her career to new heights. Playing the 17-year-old drug addict earned the Disney alum her first Emmy nomination and win and created even more hype for Euphoria Season 2. But playing Rue certainly is a challenge for the actor. Though Zendaya is technically a child star, she doesn't have any wild or crazy experiences with substances to draw from. So just how was she able to build such a robust character?
How does Zendaya connect with her character?
Zendaya hasn't been shy about the close relationship that she has with Levinson. Not only have the pair worked together on Euphoria and Malcolm & Marie, but they are also good friends. Since Levinson based a lot of Rue's story on his own personal experiences, Zendaya is able to use the director as a point of reference and understanding. Levinson is also able to provide the actor with some semblance of hope for her troubled character considering how well he's doing presently.
Season 2 of 'Euphoria' breaks Zendaya's heart for Rue
"I can only understand it to an extent, and then I have to lean on Sam," Zendaya shared about Rue's troubles with addiction in a conversation with British Vogue. "He was an addict for many years as a teenager. And he's been clean since he was 19 years old. That's the thing that makes me hopeful. When we have all this really dark shit – especially this season breaks my heart for Rue – there's a glimmer of hope because I know that she is a version of him."
RELATED: 'Euphoria': Which Cast Member Was Initially 'Too Nervous' to Audition?
Levinson echoes Zendaya's sentiments that Season 2 of Euphoria is going to be hard for fans to sit through. "It's such a brutal season," the director shared. However, Levinson shared that Zendaya doesn't allow what's happening on screen to affect the spirited energy that she brings with her to set. "What I love the most about Z is she's able to go to those dark places and then as soon as I call cut, she's hanging out behind the monitor, eating Cheesecake Factory and cracking jokes."
'Euphoria' creator, Sam Levinson, calls Zendaya family
The Euphoria writer also seems to talk about his lead actor with the same reverence that she talks about him. Though they have an amazing professional relationship, it's the personal one that the pair keeps coming back to. "She's also family," Levinson shared about Zendaya. "We just shoot the s— all day. We talk about the show, the characters, life, movies, politics. She's one of the most grounded human beings I know."
RELATED: 'Euphoria': Storm Reid Teases Gia Is 'Evolving' in 'High Stakes' Season 2
Euphoria Season 2 may be brutal, but that hasn't stopped fans from wanting to experience it. Personally, we can't wait to see what Levinson, Zendaya, and the rest of the cast and crew have dreamed up.