'Euphoria' Is Having Open Casting Calls for Season 2; Here's How You Can Audition
HBO's new drama, Euphoria was all the media could talk about last Summer. In fact, the first season didn't even finish airing before Season 2 was announced. Fans really connected to the real and raw themes explored in the show. Euphoria deals with complex issues like addiction, gender, sexuality, and sexual orientation in a way that is compelling and palatable. Furthermore, the show acted as a catalyst for fans to have difficult conversations with their peers and loved ones.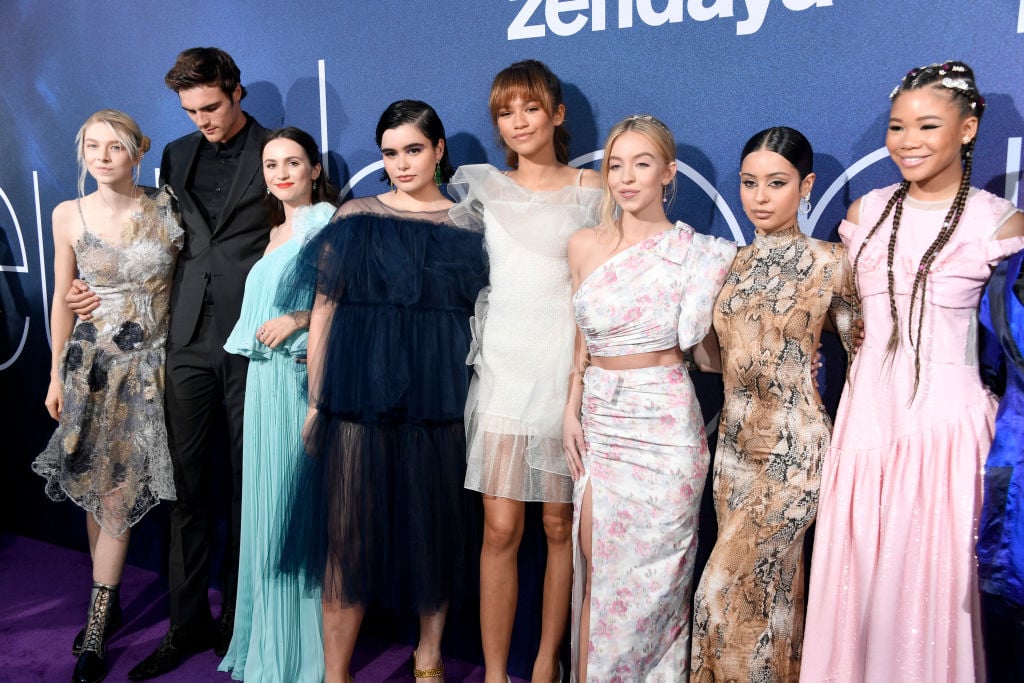 Zendaya reflects on her Euphoria experience
Leading the show is former Disney darling, Zendaya. The 23-year-old stole hearts as Rue, the loveable drug addict who is fresh from rehab and determined to stay addicted. The Shake It Up alum feels incredibly grateful to be a part of Euphoria. She has been candid about the fact that she harasses the show's creator, Sam Levinson, daily about Season 2. "I just feel very lucky. That's really all I always kinda say. I just feel lucky to be able to tell Rue's story and Sam's story and yeah I don't know. It just felt like something special as I was doing it and I'm just grateful that people have been able to connect to it the way they have," Zendaya shared about her Euphoria experience in a recent red carpet interview with ET Online.
There is an open casting call for Euphoria Season 2
Now, there's a chance for fans to be a part of something special also. Recently, Euphoria's casting directors announced that they will be holding open casting calls for Season 2. Five new roles are up for grabs regardless of previous acting experience. Clearly, the casting directors have seen how unknown talent can pull off incredible performances. Hunter Schafer (who plays the enchanting Jules) and Angus Cloud (who plays the lovable Fez) both gave standout performances despite having limited acting experience. The character breakdowns for each role available are listed below.
Darian
DARIAN: Male. 18+ to play 17. Any ethnicity. An outsider. Sensitive. Vulnerable. Mischievous. Could struggle with addiction. Definitely not the cool kid at school but one of the more interesting kids. 18+ ONLY. ROLE MAY INCLUDE SEXUAL CONTENT AND/OR NUDITY.
Ray
RAY: Male. 18+ to play 17. Any ethnicity. Attractive in a real and accessible way. Working class. Pure heart. Might be going nowhere in life but has a smile so genuine it's not depressing. Scrappy but a fighter. Not verbose or educated – has all the words he needs. 18+ ONLY. ROLE MAY INCLUDE SEXUAL CONTENT AND/OR NUDITY.
Ami
AMI: Female. 18-20's. Drug addict. Stripper. Hates her boyfriend. Talks shit. Can't read a room. Can make a bad situation worse. 18+ ONLY. ROLE MAY INCLUDE SEXUAL CONTENT AND/OR NUDITY.
Serena
SERENA: Female. 50's+, Caucasian. Sassy and tough. A real character. The kind of women who partied her whole life and attended every White Snake concert and now she has several different hustles just to make a living.
How to apply to join the Euphoria Season 2 cast
In order to be considered for the Euphoria Season 2 cast, prospective talent must fit the description of one of the characters above. They are also to include one full body photo of themselves and one close up photo. Furthermore, they must submit a video of themselves answering some interview questions about themselves and/or submit a self-tape audition. Finally, they must fill out this Google Form. We wish all those applying the best of luck and we can't wait to see Season 2 of Euphoria.