'Euphoria' Season 2 Is 'Devastating' According to Zendaya
After a ton of delays due to the coronavirus (COVID-19) pandemic, Euphoria Season 2 is finally in production. Exactly two years after the hit show premiered on HBO, Zendaya teased fans with a short clip of Rue and Jules. "Happy 2 year @euphoria anniversary…see you soon:)," the Emmy award-winning actor penned. Naturally, fans are eager to see what's next for the Rue, but what can they expect from the sophomore season of the show?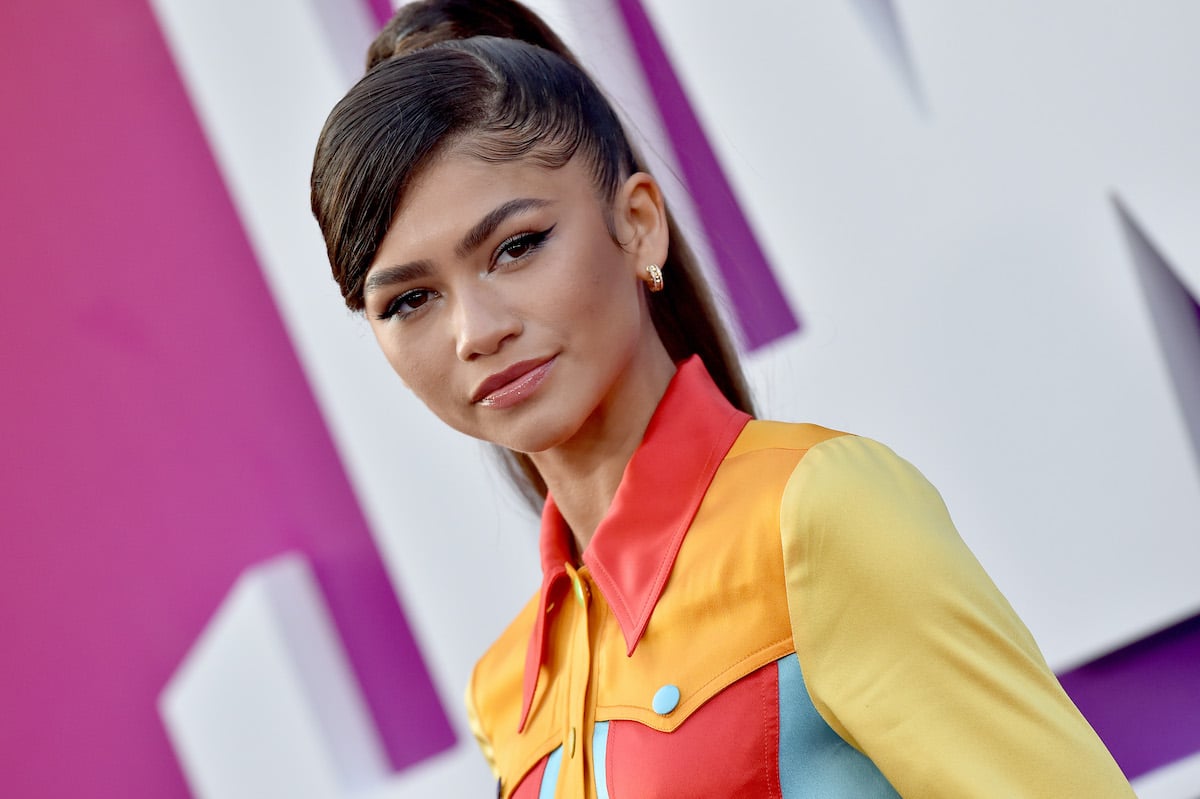 Sam Levinson rewrote a lot of 'Euphoria' Season 2
While we don't know much about Euphoria Season 2, we do know that some of what is currently being filmed isn't what creator, Sam Levinson, initially had planned. Zendaya revealed that the pandemic gave Levinson time to reconsider and rewrite the upcoming season, taking new things into consideration. Furthermore, Levinson himself has shared that the success of the special episodes, created to keep fans invested in the show, caused him to rethink some of season 2 as well.
The cast has undergone some slight changes
Of course, the scripts aren't the only thing that changed in Euphoria Season 2. The cast has also experienced some subtle changes. Thanks to scheduling conflicts, Kelvin Harrison Jr. actually had to drop out of the upcoming season. But despite all the changes, the cast seems to be extremely excited to be back on set. Of course, they are taking precautions to make sure their set is COVID compliant. Zendaya, for example, takes a daily COVID test and is rarely seen without a stylish mask.
RELATED: 'Euphoria': Which Cast Member Was Initially 'Too Nervous' to Audition?
While Zendaya is happy to be back in Rue's chucks, she admits that filming Euphoria Season 2 is far from easy. Fans of the show know that Euphoria doesn't shy away from intense subject matter. In the first season alone, the show touched on addiction, abuse, terminal illness, assault, abortion, exploitation, and more. And it seems that things will only get more intense for Rue and her friends in the upcoming season. In fact, in an interview with Teen Vogue, Zendaya revealed that the sophomore season will be particularly difficult to watch.
Zendaya shares that 'Euphoria' Season 2 will be difficult for fans to watch
"It's a difficult season, I'm kinda in the middle of it," Zendaya shared about Euphoria Season 2. "I had like a 2:30 a.m. wrap time last night, we're in the thick of it. But, you know, the show was intense. And it's very personal to, not only ourselves and all the people who work on it, but also, to other people who have been able to relate so deeply to the characters or see their experiences being reflected through Rue. So we take that very seriously. And it's definitely challenging, it's a challenging season. It's gonna be hard and it's gonna be devastating sometimes, but I think Rue really deserves all of that care when it comes to her character, because I think she represents a lot for so many people. And I hope to make those people proud with our depictions of Rue [and] where all the characters go. I think this season's not going to be easy, though. It's not going to be a fun watch, I don't think. Sometimes."
RELATED: 'Euphoria': Sydney Sweeney Teases Season 2; 'My Jaw Is on the Floor'
While Euphoria Season 2 certainly sounds ominous, we're sure fans are chomping at the bit to see what's next. While there's no official release date yet, Levinson has shared that he hopes that the sophomore season premieres sometime in 2021.