'Euphoria' Season 2 Episode 7: Ethan Was Supposed to Be 'Lathered in Oil,' Austin Abrams Says
Euphoria Season 2 Episode 7 debuted Lexi Howard's play and it was shocking. Austin Abrams' character Ethan stole the spotlight, portraying multiple characters such as Lexi's mother Suze and Nate Jacobs. The play also featured a raunchy musical number with Ethan dressed in football pants. Believe it or not, this scene was originally supposed to be even wilder.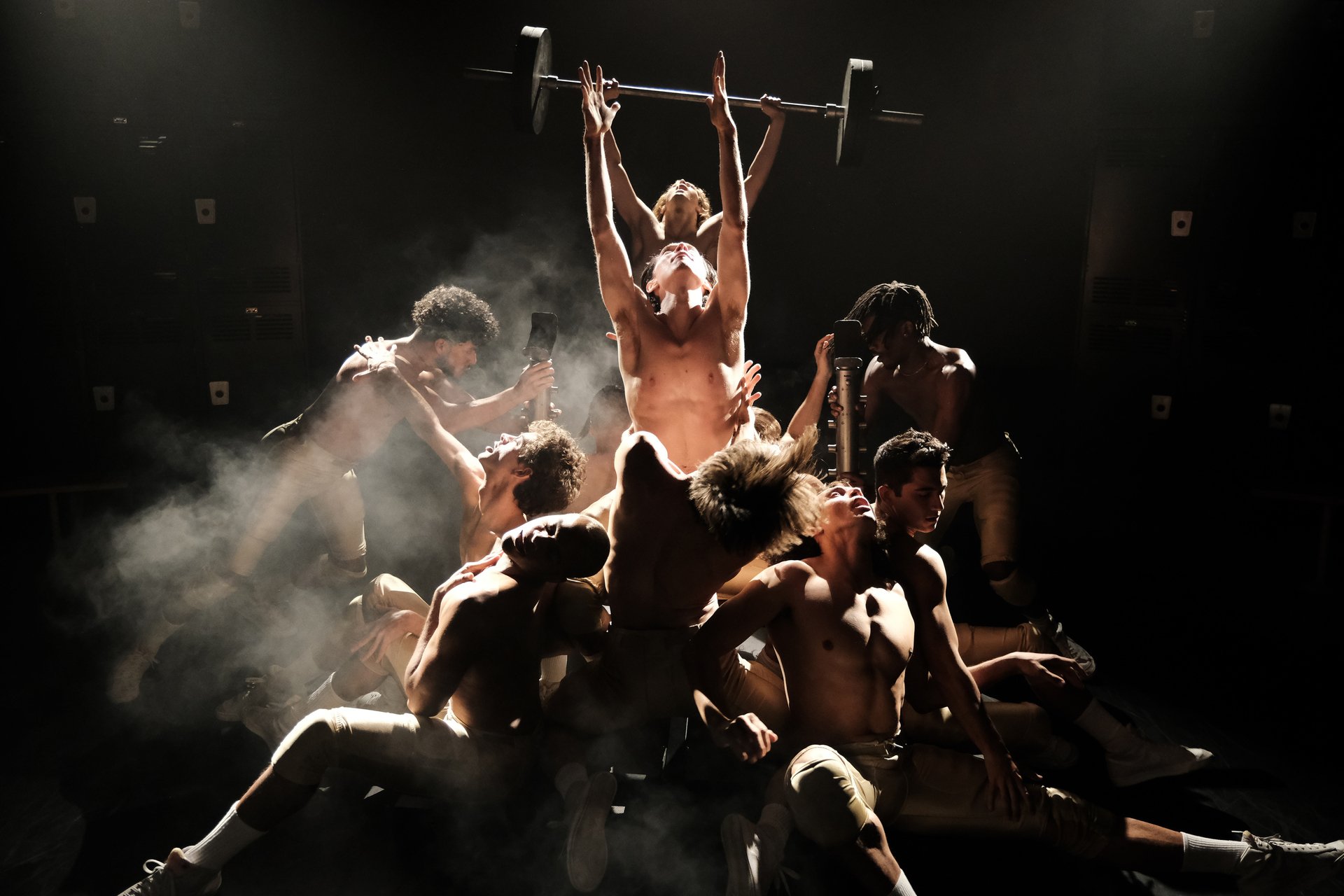 Austin Abrams plays Ethan in 'Euphoria' Season 2
Abrams' character Ethan is quickly becoming a fan favorite in Euphoria Season 2. Ethan first appeared in the first season when he took an interest in Kat Hernandez. The pair started flirting and began dating in the season 1 finale. Unfortunately, Kat's feelings changed not long after.
Her interest in Ethan began to fade in season 2 and she lied and told Ethan she had a terminal brain disorder. Ethan understood that she was looking for a way out of the relationship. He ended things, disappointed that Kat couldn't be honest.
Luckily, it looks like Ethan is thriving post-breakup. He had a huge role in Lexi's play and gave a stellar performance. In one of the final scenes, Ethan leads a dance number to "Holding Out for a Hero" with a group of guys dressed in football pants. The musical number is clearly a jab at Nate Jacobs and was originally intended to be even wilder.
Ethan was supposed to be 'lathered in oil' during episode 7
When Abrams first read the script for this scene in Euphoria Season 2, it called for him to perform in his underwear and get "lathered down in oil and doing all these things," Entertainment Tonight reports. The change from underwear to football shorts, socks, and tennis shoes came as a bit of a relief for Abrams. "Cause I thought it was just going to be barefoot," he told the outlet.
Abrams was also pretty nervous about performing the dance number itself. "That's not something previously that I had done in a long time, with dancing and stuff," the actor told Entertainment Tonight. "But it was also really exciting. So, it was a combination of those two things." 
Working with choreographer Ryan Heffington helped ease Abrams' apprehension. When it came down to it, filming the dance number was a positive experience. "I love the dancers, I love Ryan and it was really fun," he told the outlet. He added that when it came to "moving your body and moving your hips, there was something so freeing about it." 
'Euphoria' choreographer discusses the 'Holding Out for a Hero' dance number
Choreographer Ryan Heffington got creative with his work on the "Holding Out for a Hero" dance number in Euphoria Season 2. "You know 'Hero' is so playful and absurd and raunchy," Heffington said in an HBO video.
"Like any great story, it's like, 'Where's the arc? What's the meaning.' You know in rehearsal we try to make it like a scene where we direct the narrative and maybe this is your character. You're a mad scientist and you're like conjuring up this big c*** to come down," the choreographer laughed.
"It might make people feel uncomfortable a little bit, but I'm fine with that," he continued. "I don't know if I've loved a piece this much in a long time."
New episodes of Euphoria air Sundays on HBO and HBO Max at 9 p.m. EST.
RELATED: 'Euphoria': Chloe Cherry Reveals Biggest Difference Between HBO Series and Porn