'Euphoria' Season 2 Finale: Fans Are Outraged About Elliot's Song Taking up 'Precious Screen Time'
The Euphoria Season 2 finale had many fans outraged about several plot points (or lack thereof), including the song Elliot (Dominic Fike) performed. Here's what fans have to say about the musical performance in Euphoria Season 2, Episode 8. Plus, what Euphoria fans wish the finale had more of in terms of plot. 
[SPOILER ALERT: This article contains spoilers about Euphoria Season 2, Episode 8.]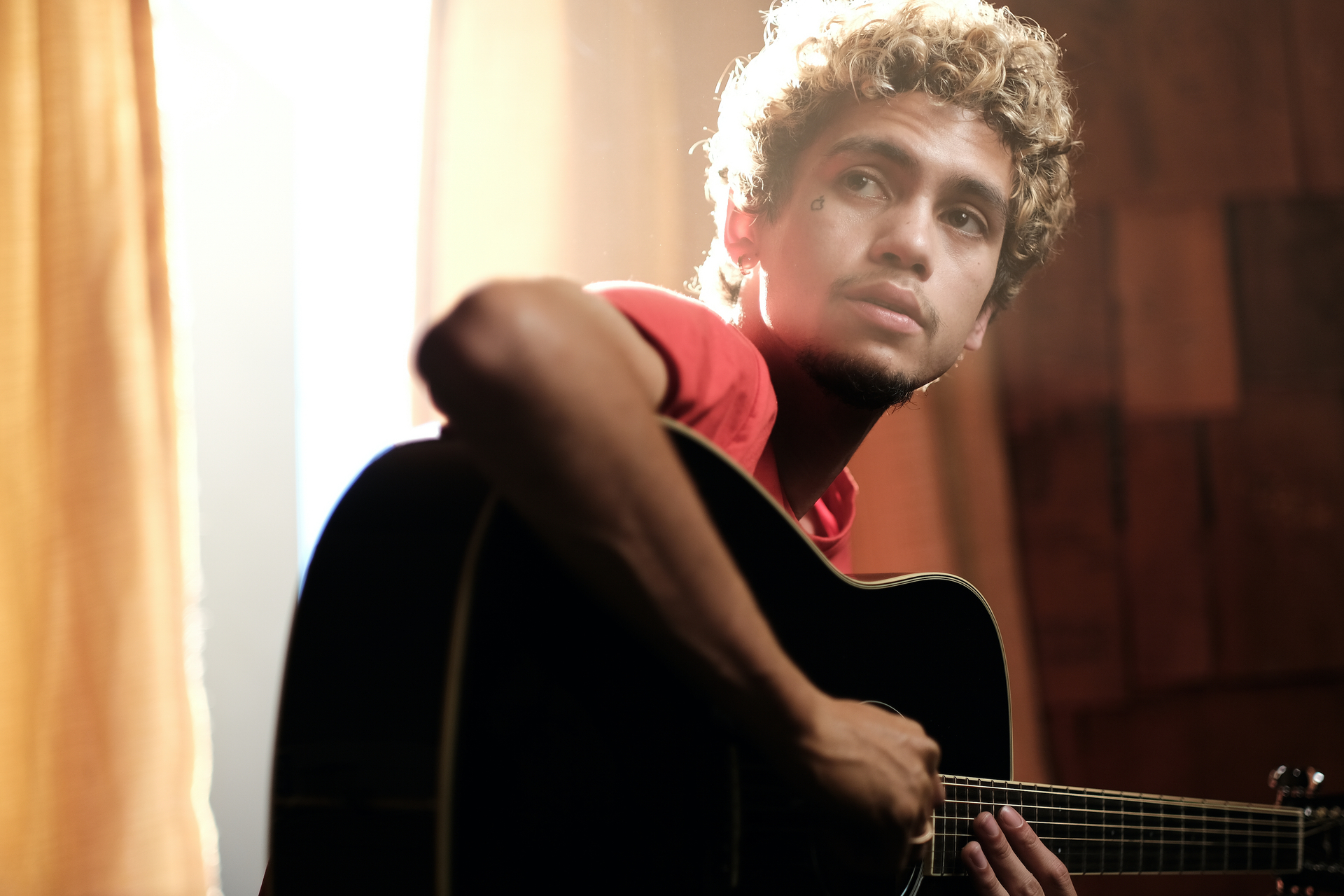 Dominic Fike performs 'Little Star' in the 'Euphoria' Season 2 finale
A sober Rue (Zendaya) starts working through her list of tough conversations in the season 2 finale. Elliot is one of the first people on her list. She has yet to speak to Jules (Hunter Schafer), a conversation she's not ready to have.
In the episode, Rue thanks Elliot for saving her life and forgives him for "ratting her out." His reply came in the form of a song called "Little Star." Fike performs the song in the episode, but Zendaya and recurring Euphoria musician Labrinth wrote it. 
By the end of the finale, it's unclear if Rue and Elliot can remain friends, as he's still using drugs. But one thing is for sure — many fans were annoyed by the song. 
'Euphoria' fans are frustrated with the amount of time Elliot's song took up in the finale
During the finale, fans took to Twitter to air their grievances about the amount of time Elliot's performance took. "So many major plot loose ends but Elliot got to do a tiny desk concert for [five] minutes," one fan tweeted. 
"That scene was so long Rue relapsed and then got clean again in time to finish [her] junior year," joked one Reddit user.
"I was so mad we had to listen to Elliot's song instead of getting precious screen time with anyone else," said another Redditor. "That scene was literally written to annoy us."
'Euphoria' Season 2, Episode 8 should have expanded on #Fexi or Cassie and Maddy 
While some Euphoria fans enjoyed the song, others wanted other character's stories expanded on in the one-hour finale. "Now how we gonna get 4 min of high school musical (Elliot try again) & not nearly enough of Fezco/Ashtray, #Fexi, or Maddy clocking Cassie," tweeted a fan. 
Season 2 of Euphoria teased a romance between Lexi Howard (Maude Apatow) and Fezco (Angus Cloud), but a drug bust got in the way of their relationship developing into something more. While the episode focuses on Lexi's play juxtaposed against Fez and Ashtray's legal matter, there wasn't enough of either storyline to satisfy some fans. 
Another storyline fans could have used more of in the Euphoria Season 2 finale was between Maddy (Alexa Demie) and Cassie (Sydney Sweeney). Outraged by Lexi's play, Cassie storms the stage to confront her sister. But when Maddy tells her she deserves the shame she feels, the two get into an all-out brawl. Fans see Maddy chase Cassie down the halls of East Highland High and slam her head into the wall, but they wanted to see more. 
Ahead of the season 2 finale, HBO announced Euphoria will return with season 3. Will these plot points be addressed in future episodes? Stay tuned to Showbiz Cheat Sheet to find out. 
RELATED: 'Euphoria': The Wild Fan Theory That Elliot Is the Third Jacobs Brother